Around 50 people from as far afield as Hamilton took part in the Northland Open Table Tennis Championships, in Whangārei at the weekend.
Northland Table Tennis chairman Simon Standing said the two-day tournament went really well, with another 20-odd junior players taking part too.
Standing said there was a very high standard of play on show, with some very close games.
He said the standard of play among the juniors was exceptional this year too.
Northern Advocate photographer Michael Cunningham went along to keep his eye on the ball.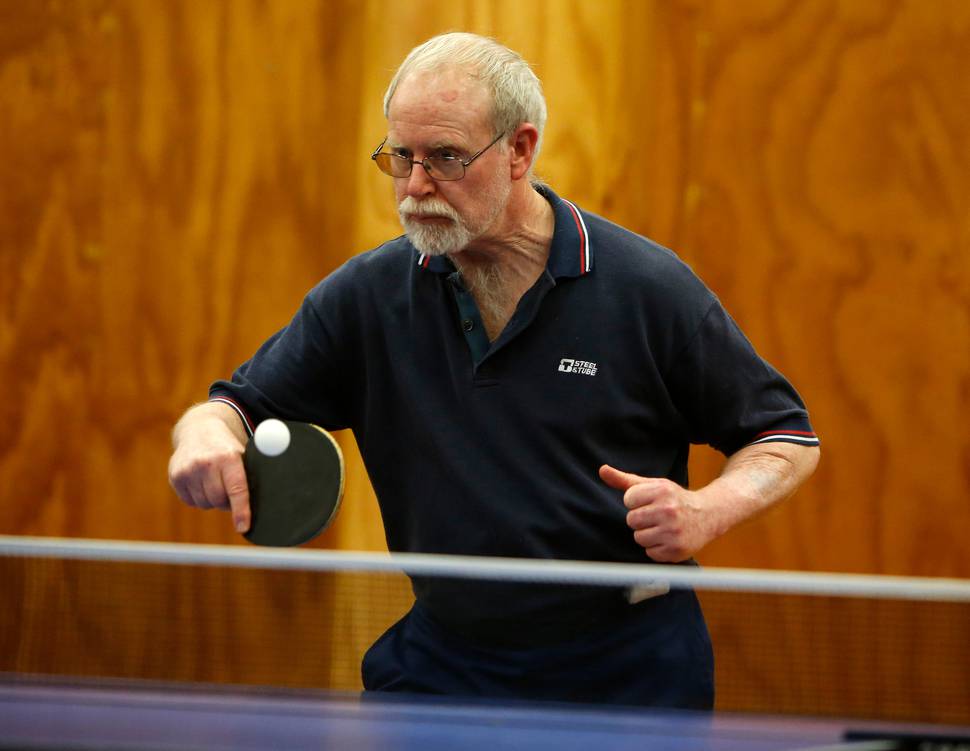 RESULTS:
Open Mens' Singles:
1 Kelsey Amor
2 Jun Tamara
Open Womens' Singles
1 Liting Guo
2 Takaimaania Ngata-Henare
Open Mens' Doubles
1 Andrew Palmer+Kelsey Amor
2 Bozidar Zutic+David Baker
Under 15 Novice Singles
1 Fraser Pugh
2 William Langdon
Under 13 Boys' Singles
1 Kun Er Zhang
2 Fraser Pugh
Under 13 Girls' Singles
1 Takaimaania Ngata-Henare
2 Giverny Miedema
Under 15 Boys' Singles
1 Marco Patajac
2 Joshua Miedema
Under 15 Girls' Singles
1 Marielle Dulangon
2 Takaimaania Ngata-Henare
Under 15 doubles
1 Marco Patajac+Marielle Dulangon
2 Giverny Miedema+Joshua Miedema
Under 18 Boys' Singles
1 Marco Patajac WT
2 Zaheen Khan
Over 40 Mens' Singles
1 Jorg Weinland
2 Bozidar Zutic
Over 40 Doubles
1 Bozidar Zutic+David Baker
2 Simon Standing+Peter Martin
Over 50 Mens' Singles
1 David Baker
2 Jorg Weinland
Over 60 Singles
1 Grant Jones
2 Che Toi (Charlie) Chang
Over 60 Doubles
1 Che Toi (Charlie) Chang+Michael Yang
2 Judy Hill+Val Jones
Over 70 Singles
1 Alan Webster
2 Sum Liang