A weekly round-up of news snippets, events and oddities from the Bay of Islands and around the Mid North
Comic art in Kohukohu
Fans of comic and graphic art need to get to Village Arts Gallery in Kohukohu for a new show paying homage to the comic strip.
The show, simply called Comic Strip, features top New Zealand and Northland artists such as Dick Frizzell, Martin Poppelwell, Denys Watkins, Sam Mitchell, et Al, Scott McFarlane, Andy Kingston, Mark Thomas, Anthony Ellison and Chris Grosz.
The artist whose strikingly original work appears on the exhibition poster, Eli Molloy-Wolt, is aged just 17 and is in Year 12 at Kerikeri High School.
The organisers promise a challenging and exciting exhibition with visual conversations, simple drawings, social/political commentary and symbols in a variety of media.
Some of the artists will attend the opening at 2pm this Saturday, July 7. Drinks and nibbles will be served. Email gallery@villagearts.co.nz for more information.
Split leads to new theatre group in Kerikeri
The Bay of Islands has a new community theatre group after a split in the Kerikeri Theatre Company.
The new group, called The Stage Door, was launched at a function at the Turner Centre on June 23 attended by about 60 people.
The new group was set up after divisions within the Kerikeri Theatre Company culminated in the resignation of several committee members.
The Stage Door artistic director David Crewe said there was room for more than one theatre group in Kerikeri thanks to a rapidly growing population and a keen interest in the arts.
The new group's first production will be the pantomime Robin Hood and the Babes in the Wood at the Turner Centre in November.
Next year the group plans shows such as Shrek and Calendar Girls, as well as smaller, more intimate performances and pop-up theatre at a variety of venues.
Crewe said those who had resigned were still enthusiastic and committed to community theatre, so they decided to start a new group rather than walk away from theatre altogether.
"We also believe there is plenty of room for more than one theatre group in a place which is growing as fast as Kerikeri and the Bay of Islands generally."
He put the split down to "differences of opinion on various matters".
"It's regrettable but we have put all that behind us. We're getting on with bringing entertainment to Kerikeri and providing a stage for a lot of talented people."
When discussing the split, Kerikeri Theatre Company president Barbara Kirkman said she had a heavy heart, because she believed theatre was about bringing people together.
"However, we wish the new company in town well," she said.
"We have new committee members full of enthusiasm, experience and fantastic ideas, so we're cracking on with things."
The company had started a 50-strong youth theatre group led by Willi Henley which would stage a big production at the Turner Centre in September.
Members were also working on a short film, as described in last week's Bay News Bites, and would perform Shakespeare's Midsummer Night's Dream at Kainui Rd Vineyard in March next year and Annie, rights permitting, at the Turner Centre in November.
It isn't the first time Kerikeri has had two theatre groups. When the Kerikeri Little Theatre Company was set up in 2012 the long-running Kerikeri Players still existed, although the group was in recess. The two groups eventually amalgamated as the Kerikeri Theatre Company.

The Beast is back
The Bay's muddiest, toughest race returns this weekend.
Organisers of this Saturday's Fullers GreatSights Bay of Islands Beast promise a super-tough 7km course which includes swamps, river crossings, steep hills, uneven terrain and "a little bit of mud".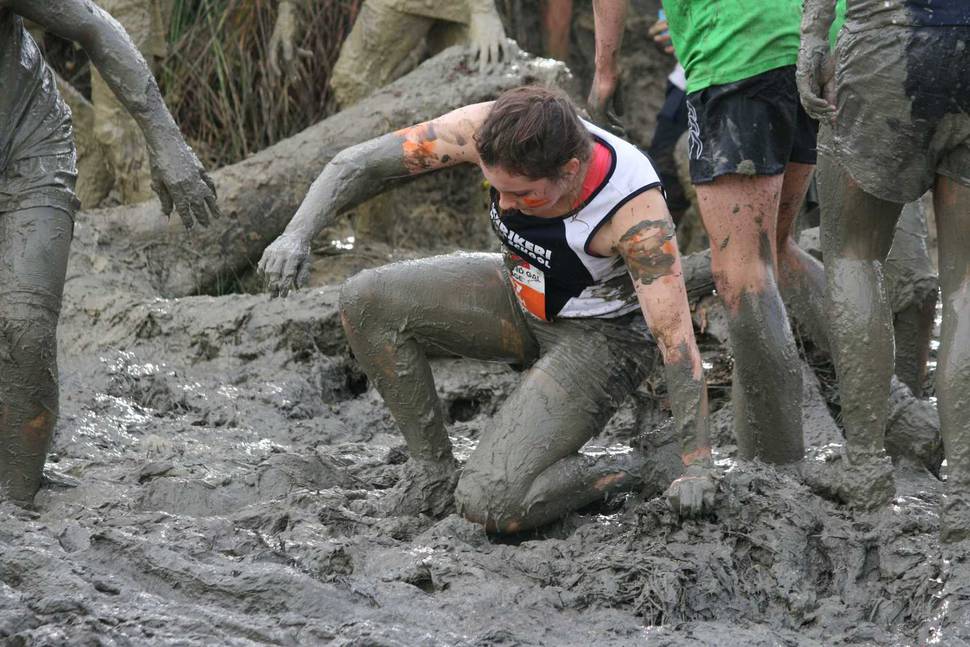 Though tough, the Beast is supposed to be a fun event so runners are invited to team up and wear fancy dress.
Runners will be greeted at the finish with a warming hangi, while volunteers of the Paihia Fire Brigade will have their hoses ready for anyone who needs a clean-up. This year's course should be especially muddy thanks to recent heavy rain.
Go to www.thebeast.co.nz for more information. The race takes place on Haruru Falls farmland but there's no parking on site. Participants have to catch one of the buses which leaves the Maritime Building in Paihia between 9am and 10.30am. The safety briefing is at 10.45am; the race starts at 11am.
It! lineup announced
Fly My Pretties, with frontman Barnaby Weir leading a 12-strong "supergroup", will be the headline act at this year's It! festival in Paihia on October 6.
Also performing will be Kerikeri actor/musician Troy Kingi, 1980s covers band AutoMatic 80s, and Far North band JPG.
Limited numbers of tickets are available via Grab One while eventfinda.co.nz is currently selling earlybird tickets for $60.
The food, wine and music festival was founded by Business Paihia nine years ago to bring people to town during Labour Weekend, which was then a quiet time in the Bay. It has since been moved to an earlier weekend in October.
Recyclers needed
Russell Recyclers are looking for help during the upcoming Birdman Festival as they seek to slash the amount of waste that ends up in landfill.
Volunteer "recycling ambassadors" are needed on July 14 to help give festival-goers a better understanding of recycling and sustainability.
Call John on 027 380 5640 or email russellrecyclers@gmail.com if you think you can help.
Turner Centre open day
The Turner Centre in Kerikeri is holding an open day this Saturday, July 7, from 1-9pm.
The open day will offer visitors a chance to tour the facilities while enjoying performances by local talent in various spaces throughout the centre.
Enertainment will include a highly condensed version of the stage show Les Miserables. New theatre group The Stage Door is putting on Les Mis in Four Minutes, which, as the name suggests, condenses the tale into just four minutes.
A cast of seven will perform the parody at 1.30, 2.30, 3.30 and 5pm in the main auditorium at the Turner Centre. Free entry.

Hip-hop dance show
Hip-hop dancers from Kerikeri and Hikurangi will showcase what they've learnt in an eight-week Demonstrate Da Flow dance workshop with a concert at the Turner Centre Plaza this Friday.
The doors open at 6pm; the show runs from 6.30-8.30pm. Tickets cost $10 or $35 per family. Cash door sales only.
ESOL teacher bows out after 25 years
Kerikeri's Sue Rowsell has retired after 25 years of helping new New Zealanders get to grips with English.
Mrs Rowsell's career began in Whangārei with the ESOL (English for speakers of other languages) Home Tutors Scheme. When she and husband Wade moved north 10 years ago, she set up the Kerikeri English Language Partners service, teaching well over 100 learners in regular weekly groups and tutoring more than 20 individual migrants.
About 25 people gathered in the Procter Library's community room on June 25 to farewell her. Past and present learners mingled, brought dishes from their home countries and spoke about the way she had influenced their lives.
Mrs Rowsell described it as "one of the best days of my life".
Regular Monday morning English language groups in the Procter Library's community room will start again on July 30 with Kerikeri teacher Nikki Simmons. The classes are free of charge but some conditions apply.
For more information, contact the English Language Partners Northland office on northland@englishlanguage.org.nz or (09) 438 2512.

Flash fiction comes to Kawakawa
Northlanders have achieved highly in this year's National Flash Fiction Day (NFFD) competition, which celebrates one of the shortest forms of creative writing.
Thirteen-year-old Jana Heise, who was raised in Whangārei, won the NFFD Youth Award on June 22. Her story was performed, along with those of other Northland and national finalists, at a workshop and open mic event on June 24 at Kawakawa's Kings Theatre Creative put on by Bay of Islands resident Kathy Derrick.
Other Northlanders who stood out include former Whangārei writer Lola Elvy, who made the youth top 10 shortlist, and Michael Botur, who was longlisted three times.
Flash fiction is a form of storytelling with a strict 300-word limit. National Flash Fiction Day is celebrated, fittingly enough, on the shortest day of the year. This year's competition attracted about 500 entries.
Flash fiction took off nationwide after former Northland resident Michelle Elvy and friends published the first edition of Flash Frontier magazine in 2012. Highest-placed Northland writer and top 10 NFFD finalist Vivian Thonger said when she arrived in Northland four years ago she found "a flash-fiction writing hotspot where people at all levels of experience could learn and hone their short-form writing skills".
Ms Thonger said flash fiction could be addictive.
"It doesn't take long to write a piece, yet it's a delicate game trying to fit meaning and tension into 300 words or fewer. It's a kick getting published, and it feels less painful when you're rejected. You bounce back and try again quickly, or have several pieces on the go at once."
"Many of us have a collection of vignettes, of unforgettable moments, stuck in our heads. Flash is a way to bring those snippets to life as a feeling evoked, or a brief encounter leaping off the page, real or imagined, like a frisson of truth or recognition passing between you and the reader."
Thonger's Bay of Islands Writers Group is looking for more members. Email vthonger@gmail.com if you'd like to join.
Celebrate International Chocolate Day
This Saturday is, apparently, International Chocolate Day. You could celebrate in the time-honoured way by eating lots of chocolate, or you could join the chocolate-decorating workshop being held at Whare Waka Café at the Waitangi Treaty Grounds.
The 6-8pm Introduction to Chocolate Decorating class will be led by Kayla Jonas from Piece of Cake and decorating enthusiast Bernice Dingwall. To take part you must be aged 13 or older and book a place by emailing reservations@waitangi.org.nz. The cost is $30 per person or $50 for two.
Do you have news or an upcoming event you'd like to see in this column? Send it to us, including your full contact details, to baynews@northernadvocate.co.nz