Northland had its coldest morning of the year yesterday, but temperatures will be milder over the next few days ahead of rain over the weekend.
Many parts of Northland were blanketed by a ground frost yesterday morning as the official low temperatures fell to 3.4C in Kaitaia and Whangārei at 6am and 3.3C in Kaikohe.
Those are the official temperatures - it was colder inland, where Niwa recorded 0.8C in central Whangārei yesterday morning, the city's coldest May temperature since 1976. Whangārei had been tracking for its fourth warmest May on record until yesterday's low.
And although that's relatively cold for Northland, spare a thought for the folk of Alexandra, who had the country's lowest temperature of 2.5C.
MetService meteorologist Mark Bowe said the temperatures were the lowest so far this year, and not surprising as it was heading into winter, which officially begins on Friday, June 1.
Bowe said the lack of cloud cover saw temperatures plummet.
"Clouds act like a blanket, keeping the heat in and reflecting it back down. It insulates the land. If there's no cloud cover you get beautiful, sunny days in Northland, but the temperature falls.''
Official temperatures were recorded at airports, and the readings were lower inland. One Advocate reader reported a temperature of 1.5C and a ground frost in Onerahi.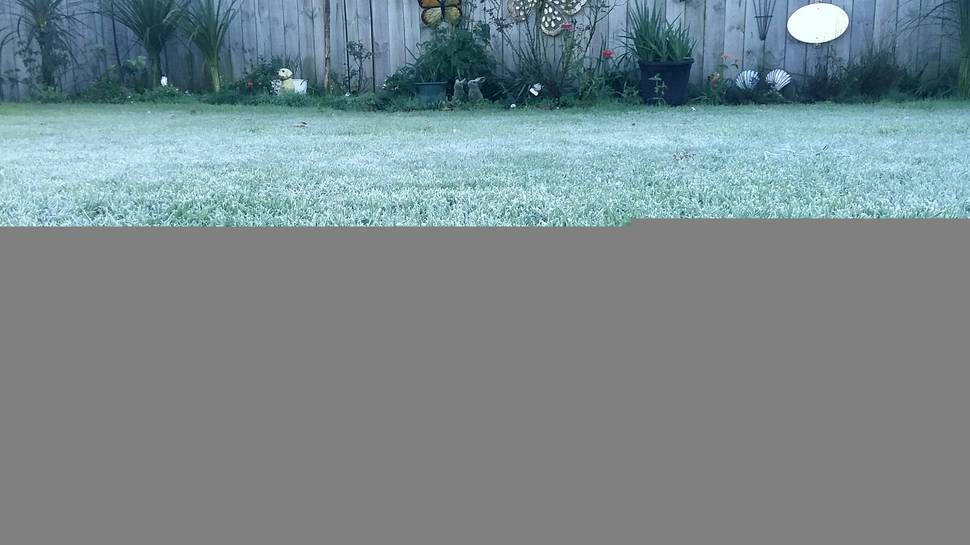 Bowe said daily lows should be 6C to 11C from today to the end of the weekend, and the weekend temperatures are higher because of forecast rain. It should be sunny across the north today and tomorrow, before cloud descends on Friday.
He said there's a chance of heavy rain across parts of Northland on Saturday and into Sunday though the daily highs will be up to 18C.
In its climate summary for May to July Niwa says Northland has an 80 per cent chance of temperatures being at or above normal for the time of year.