State Highway 1 has been reopened after a crash that left two people seriously injured.
Emergency services were at the scene of the crash, which had happened in the northern area of Te Hana, north of Wellsford.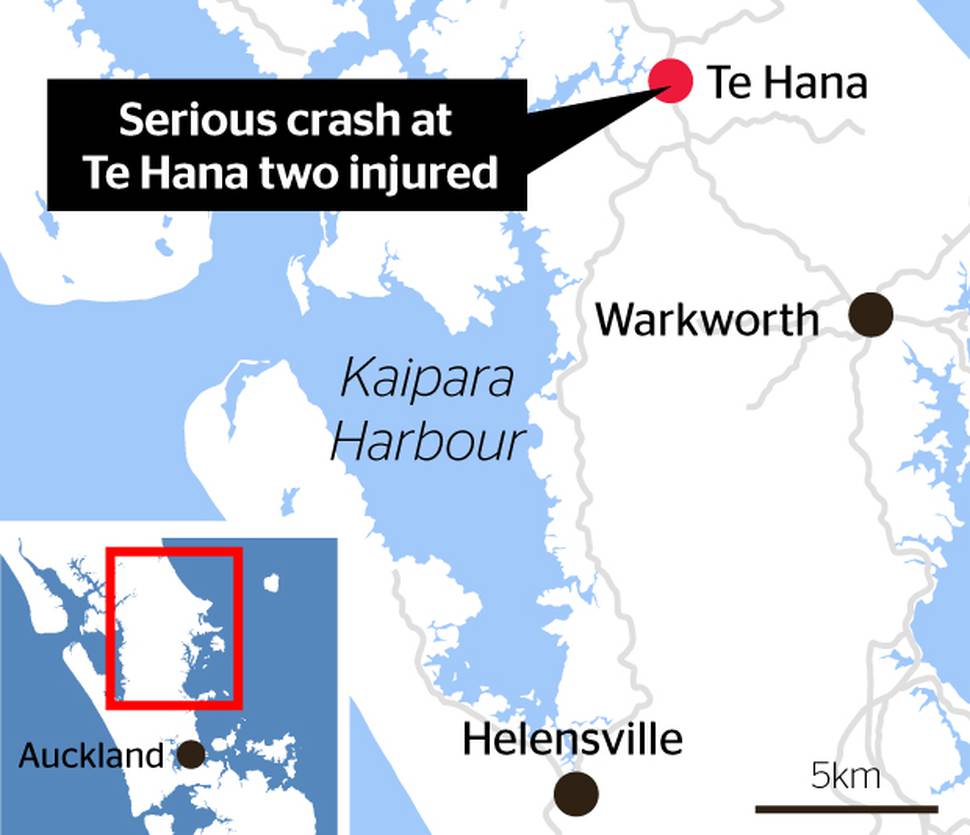 Two vehicles crashed on the Te Hana Bridge, on State Highway 1, around 11.30am.
A Westpac Rescue Helicopter was en route form Auckland and emergency services were at the scene.
The road was blocked in both directions and diversions were in place for a time.
The NZ Transport Agency earlier warning motorists to expect delays and avoid the area if possible.
Southbound traffic was being diverted from the scene through Mangawhai Rd, while northbound traffic was being diverted through Matheson Rd and Waitetei Rd.
The Serious Crash Unit has been notified of the incident.