The theft of mail and parcels from letterboxes in Whangarei has prompted New Zealand Post to alert households to ensure their mailboxes are secure at all times.
At least two dozen standard letters and courier bags have been discovered opened and discarded at two locations on the fringes of central Whangarei.
One lot of stolen mail was spotted by a caregiver on October 29 thrown down a bank off a walkway that links Maunu Rd with Cheviot St, off Western Hills Drive.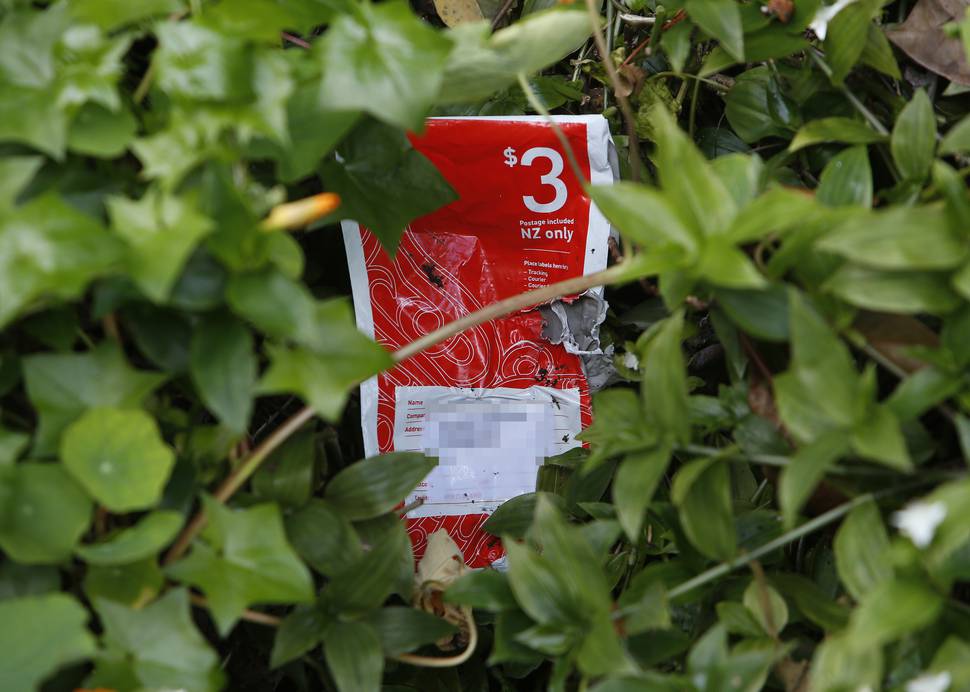 The other lot was discovered about the same time beside another walkway on the edge of a drain between Second Ave and Third Ave.
A female caregiver discovered the discarded mail by the Cheviot St walkway and informed her client.
Karen, who wanted to be known only by her first name, said the discovery in two places startled her caregiver because such things were uncommon.
Since it was a Sunday, she could not get hold of anyone or leave a message at NZ Post.
Instead she rang Whangarei police and was told the matter would be investigated.
"My caregiver walked through an alleyway and saw the mails but she didn't want to go over and retrieve them for fear of slipping over. She couldn't see names on the letters either," Karen said.
A courier bag was addressed to Anne-Marie Kelly at the Whangarei Parents Centre on Te Mai Rd, Woodhill.
Mrs Kelly, who is the president of the centre, was not aware of the theft and was not specifically waiting for a parcel to be delivered.
"The centre is a volunteer organisation and is not always open. Normally when we expect parcels, we ask they be delivered to our houses but we were not expecting any parcel
lately."
She had not reported the matter to police because she did not know about the discarded parcel until contacted by the Northern Advocate yesterday.
"It's shocking. You should be able to get your postal items without anyone stealing them," Mrs Kelly said.
The discovery of a courier bag under her name suggested its contents were larger items such as books, magazines and flyers, she said.
A New Zealand Post spokeswoman said posties recovered some mail by the Cheviot St walkway that had been opened while other items had been handed in by someone.
The company has returned the mail and advised affected customers to contact police.
"We encourage customers to contact us via our website www.nzpost.co.nz if they haven't received a mail item or parcel that they are expecting so we can investigate.
"At all times of the year we also recommend that customers ensure their mailboxes are secure and cleared regularly," the spokeswoman said.
Police could not comment by edition time.