The owners of a house which was gutted by fire are humbled by the offers of support they have received.
Margaret and Clive Cairn's Hikurangi home was destroyed on Friday night.
The couple have received donations of household items and offers of places to stay for free as well as monetary donations.
"They've got a lot up at the Kamo Club and they're going to store it for us," Mrs Cairn said.
The Cairns want to extend a mighty, heartfelt thank you to everyone who has offered them support, and they are incredibly grateful.
"How do you say thank you, there are no words. It's just humbling to think there are so many people who are so generous."
The couple had lived in their home for 14 years and were at the Kamo Club when their neighbour rang to tell them their house was on fire.
Mr and Mrs Cairn are 83 and 85 respectively and have been married for 64 years.
Mrs Cairn said one person had given them money to buy groceries, and another had offered to pay for their groceries while they were at the checkout.
She said another person had offered them a house-load of furniture, and the couple had offers of places to stay.
"It's so important that they be thanked," Mrs Cairn said.
The couple also wanted to thank the emergency services who were "just wonderful" and found them a place to stay on Friday night.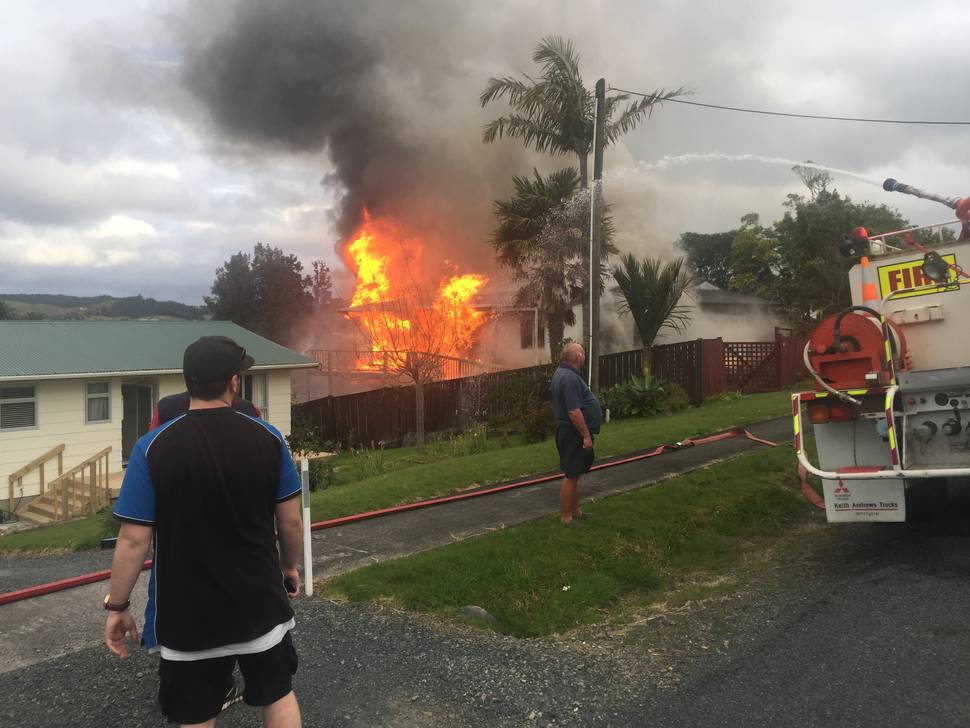 Kamo Club president Dennis Conaghan said the club put a message on facebook and in their newsletter on Saturday saying they would be a drop-off point for anything people wished to donate.
Mr Conaghan said they have been inundated with donations - from beds to a lounge suite, kitchen appliances, linen and more. Some of it - the linen in particular - was brand new.
A donation box had been placed on the bar and about six trailer-loads of items have been donated. Mr Conaghan said: "People have gone out of their way to be generous."
For anyone wanting to make a donation, items can be dropped off at the Kamo Club on Meldrum St.
Fire investigator Roy Brickell said the cause of the fire is still under investigation.