Boredom, a lack of positive role models and parents who won't take responsibility for what their kids get up to are some of the factors behind a spate of violent youth crimes in the Mid North.
That's the verdict of a detective investigating the latest robbery and a social worker who says Kaikohe's newly opened youth space has the answers to at least some of those problems and is already starting to make a difference.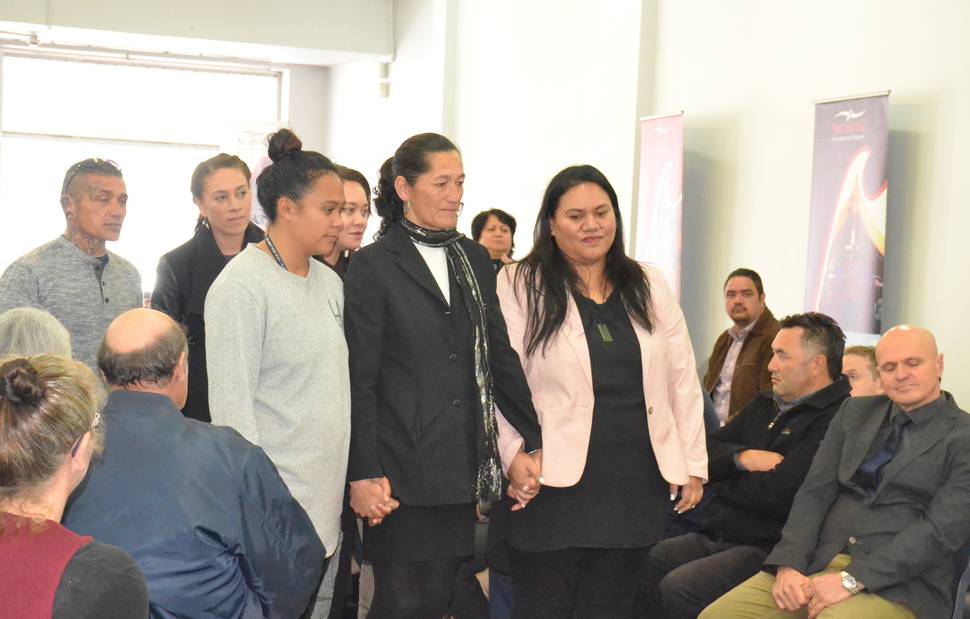 Yesterday three Kaikohe youths were arrested after allegedly bashing and robbing a 16-year-old boy as he was walking home from school on Monday.
It is the latest in a series of violent crimes which include armed robberies at Kaikohe McDonald's, a Waipapa service station and a Kaikohe dairy. All those arrested so far have been aged between 13 and 19.
In the most recent incident the schoolboy was walking on Mangakahia Rd, Kaikohe, about 3.30pm on Monday when he was accosted near Bunnings by four youths.
Detective Sergeant Chris Fouhy said they pushed him to the ground, punching and kicking him before taking his iPhone. The boy followed his attackers to Purdy St, where he was set upon by another, larger group.
Early yesterday Kaikohe police searched a number of homes on Tawa St and arrested three teens aged 14, 15 and 19.
They appeared in the Kaikohe Youth Court yesterday jointly charged with aggravated robbery. Police opposed bail.
A fourth man was arrested on an unrelated charge of supplying cannabis.
Mr Fouhy said police were still looking for the fourth offender in the robbery.
He urged anyone who had witnessed the attack to call the Kaikohe station on (09) 405 2960 and ask to speak to the Criminal Investigation Unit.
"A lot of people were around at the time and some of them would've seen what has gone on, so we'd like them to help us fill in the gaps."
Information could also be passed to Crimestoppers, anonymously, on 0800 555 111.
The victim was lucky not to have been seriously injured, Mr Fouhy said.
"It's a big worry. We've had quite a string of robberies - East End Dairy, McDonald's, Waipapa BP, Tui Dairy - and it's this growing trend of violent behaviour by groups of youths which is a real concern."
He urged parents to take responsibility for their children and know where they were at all times.
"It's pretty easy to work out that these kids are being left to roam the streets. We're not going to tolerate this behaviour and we'll put resources into catching anyone responsible."
All 10 youths involved in the BP and Tui Superette robberies and three out of four from Monday's street robbery had been caught. Only the McDonald's robbery was as yet unsolved.
Mr Fouhy praised members of the public who helped the victim of Monday's attack, including teachers and Bunnings customers.
Delwyn Rameka, the manager of Kaikohe's new youth space Te Uma o Te Kona, said boredom, a lack of guidance, and the absence of good mentors and role models were factors in the spate of youth crime.
The youth centre opened its doors a month ago to address exactly those problems, with the catalyst a high-profile "rampage" through Kaikohe by boys stealing alcohol and trying to smash their way in to a service station.
Mrs Rameka, known as Mama Del to the centre's users, said changes would take time but some business owners had told her they had already seen an improvement in youth behaviour.
As well as keeping youth occupied and giving them a safe place to hang out, Te Uma o Te Kona gave them people they could trust and confide in.
"That can make a big difference, just listening and letting them know that someone cares."
The space, on the corner of Broadway and Station Rd, is open from 3.30pm Thursday to Sunday, with up to 90 youth coming through per evening.
Users ranged from "our ratbags to the ones who've had everything served up on a platter" but once inside they all mixed "like one big whanau".
The youths who needed it most were the ones who still hung back by the door, unwilling to come in, but that would change, Mrs Rameka said.
Activities included mural painting, ping pong tournaments, pool, darts, a homework space and weekly movie nights. There were also guitars and computer tablets with limited internet access.
A small group of youths caused Kaikohe's problems and gave the town a bad name, but she was confident the youth space would have the desired effect.
"Me and my team will fix it," she said.