Northland farmers are calling for political parties to recognise the importance of work ethic, a positive attitude and some smarts when looking to get young people into primary sector jobs.
The dairy sector is no longer a "no options left" career. Like all jobs you have to work your way up the ladder - and we want to lift the average skill level of those starting out in the dairy sector rather than fill job vacancies with whoever we can get.
In Northland only 8 per cent of students are training in primary related fields, when there are over 3500 primary industry jobs available or coming up in the region.
The dairy sector is trying - we have initiatives like the Primary Industries Capability Alliance and GrowingNZ, which promote careers in the primary sector and reach more than 60 per cent per cent of secondary schools and 38,000 students. But few of these students choose a primary sector career.
"We need to know the ministry would provide the support to help them develop life skills, as we just don't have time to provide the level of mentorship they often require."

SHARE THIS QUOTE:
Titoki farmer and former Fonterra director Richard Booth says politicians should be asking what farmers require from young people in order to give them a job opportunity.
"Farmers often don't have the time to intensively mentor someone until they are work ready," he said.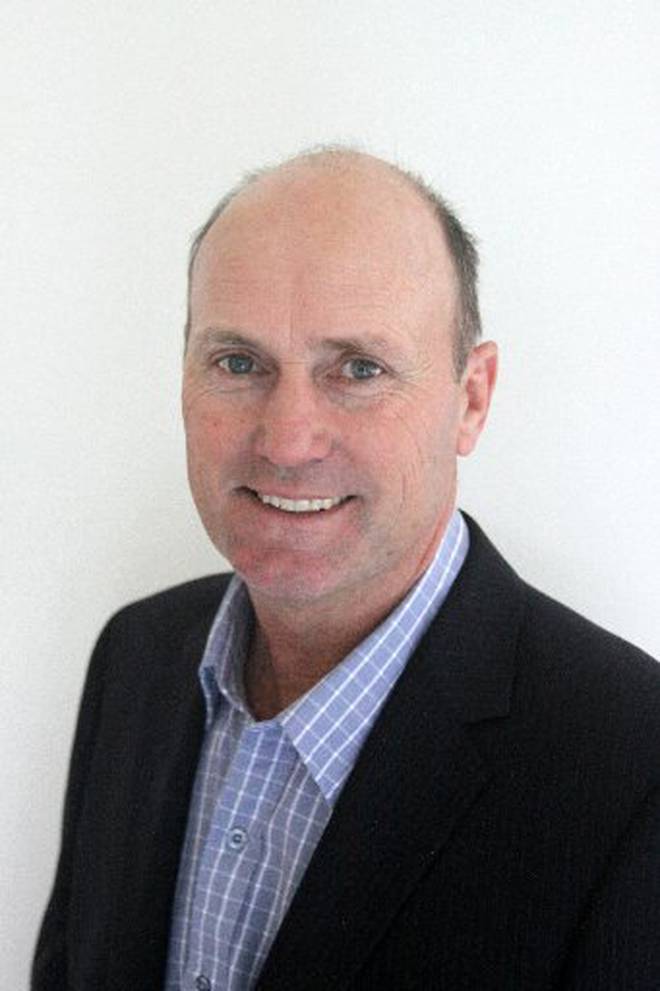 Herein lies the problem with the youth employment policies of National, Labour and NZ First. All target, in some way, a group of young people known as NEET (not in education, employment, or training). Farming requires a positive attitude, determination, and tenacity.
If a young person has these qualities and a strong desire to learn on the job they will find farming a satisfying career. An ability to pass school exams also shows a young person has the foundation skills in place, as well as work ethic and motivation necessary, to work toward an end goal.
Giving students theory with no practical training is only filling half the need. Political parties need a long term plan, aligning training through the school curriculum and industry training organisations with the youth employment strategies they now have in place.
Young people deserve the opportunity to do well within the agricultural industry. A long term strategy that involves all stakeholders will need to be developed and supported by government to make this a reality.
Which party is up to the challenge?
NATIONAL:
A $42 million fund to help 15 to 24-year-olds at risk of long-term unemployment in Hawke's Bay, Northland, the Eastern Bay of Plenty and East Coast, involving matching young people to the employers and, through intensive pastoral work tailored to each region and individual, keep them in employment.
Farmers generally feel sceptical of staff referred through Work and Income, saying this policy won't make a difference to staffing shortages in Northland unless the young people involved really want to work in the primary sector.
Some farmers cited previous issues with Winz recommended staff - saying they didn't have the right skillset and experience necessary and weren't provided enough ongoing pastoral support.
But Mr Booth said he would be more willing to give a young person like this a chance to get some work experience on the farm.
"We need to know the ministry would be providing the support to help them develop life skills, as we just don't have time to provide the level of mentorship they often require."
Long-term unemployment is also seen as a red flag by Okaihau farmer and Northern Northland Fonterra Shareholders Council representative Terence Brocx.
"When employing people, we need to know they want to be here and that they have the right attitude. If they have goals and the attitude to succeed they will go far."
LABOUR:
The Ready for Work programme will employ young people off the dole and give them work improving the environment - including fencing waterways, riparian planting and other work to improve water quality.
Northland farmers say that unless the young people targeted by the Ready to Work policy are willingly working on farms, rather than through a community service type arrangement, there are bound to be attitude and reliability issues.
"They would need oversight, support and training to do the job well," Mr Brocx said.
Mr Booth said he would help a willing young person if the financial risks were removed, but in many cases the young people the policy targets would have issues that compromise their ability to do the job.
"They just won't get off first base if they don't understand the concept of reliability and the need to be drug free."
NZ FIRST:
Introduce a new system of subsidising wages for employers who take on young, unemployed people for trade training and skills programmes. Initially the young person would be assessed for literacy and numeracy skills. These would be included as part of the training package including money from the job seeker.
Mr Brocx supports this policy, saying the cost of employing unskilled staff often doesn't stack up.
"Starting employment straight out of school with little or no agricultural knowledge requires that they learn on the job," he says.
"They will make mistakes and that will cost us."
Mr Booth also agreed subsidisation removes risk for the employer, saying: "I would be willing to help someone learn if the risk, if things fail, is removed."
Mr Brocx thinks all young people should be eligible however, not just current unemployed. "Farmers could target students at school in November, perhaps through the gateway programme. It gives them some work experience and a reference for their first real job."
From an industry perspective, however, it misses the mark about why NEET young people are not being employed by the dairy sector. Assessing unskilled and unemployed young people for literacy and numeracy isn't enough. It's those softer skills, work ethic, and good attitudes and behaviours that employers value.