Northland gunman Quinn Patterson labelled money traders as "scum", some politicians and religious leaders as "leaches" and described a wild-game hunter a "proud-looking murderer", in a series of social media posts.
Patterson fatally shot Wendy and Natanya Campbell, and wounded contractor Jeff Pipe, after the trio arrived to inspect his rented Mt Tiger Rd property on Wednesday.
Patterson later died at the property, which was set ablaze.
The Herald has traced his hidden Facebook history, revealing his association with causes such as the Sea Shepherd anti-whaling movement, opposition to the TPPA and hunting of wild animals.
Patterson's comments in support of those causes often carried a violent tone.
On a post showing a couple of bowhunters with a dead rhino, he told them they displayed "proud-looking murder" and said "may you die slowly from cancerous growths".
A couple of men who were jailed for torture of an animal needed a "vertical straight line for a family tree" because "too many of these creeps are breeding".
"Terminate the sick gene," he wrote.
He raged against politicians and religious leaders, saying: "Once upon a time these LEACHES (sic) worked for the people. Now it's the other way around."
Money traders were also a target: "The only way to stop these scum is with a short rope and a long rope before they get us."
And yet he told actress Hollywood A-list Drew Barrymore he was a "Drew-a-holic" who had only recently "had the opportunity to really appreciate your works".
"I suppose you hear this all of the time: You have extremely expressive eyes and the most amazing smile."
Meanwhile, police confirmed this afternoon they had visited the scene of Wednesday's fatal shooting in Northland last month after concerns about an illegal structure built on the property.
In a statement, police said an officer offered to visit the property and was told that the structure was a platform to be used for target practice.
After discussion with Patterson, and seemingly with no other pertinent information about Patterson, or activity at the property, he was satisfied it was a tenancy matter that required no further action by police.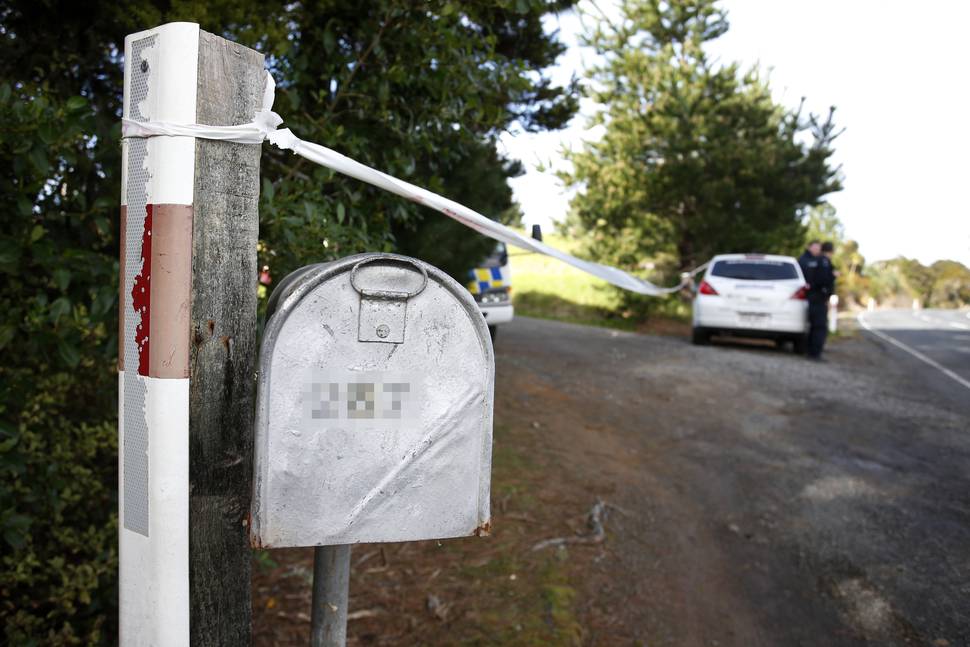 This visit to the property forms part of the ongoing investigation into what was known about Patterson's background.
Friends have said he had an arsenal of grenades, shotguns, rifles and handguns.
Several neighbours have also told the Herald that Patterson would regularly test his weapons in his backyard.
Police confirmed he possessed a number of firearms but told the Herald yesterday that Patterson did not hold a firearms licence.
The three bodies of those who died have also now been removed from the Mt Tiger Rd property.
The bodies of both Wendy and Natanya Campbell were removed on Thursday with dozens of family members at the scene.
Post-mortem examinations have been completed and the bodies have been returned to their families.
Pipe, the only surviving victim from the trio who visited the house to conduct a routine property inspection, has returned to his Onerahi home.
He continues to recover from gunshot wounds to his back and shoulder after escaping Patterson's fire by driving down the narrow and winding road in his maroon 4WD to the safety of armed police.