A man is believed to be dead after police say he shot and killed two women and injured a man who had gone to carry out a property inspection at a Whangarei address.
At least 11 police vehicles - including a police negotiations vehicle and a dog handler unit - fire engines, a fire service hazardous materials truck, a fire rescue van, and two ambulances lined a cordon at the intersection of Whareora Rd and Mt Tiger Rd after three people were shot at a Mt Tiger Rd property about 10.50am.
Northland District Commander Superintendent Russell Le Prou said initial inquiries found the two women and the man had gone to the address to carry out a property inspection when the offender opened fire on them.
Police and the Armed Offenders Squad responded immediately and found two women - believed to be related - dead at the property.
The man is in a stable condition in Whangarei Hospital with moderate injuries.
Police attempted to negotiate with the alleged shooter, who was believed to be inside his rented home and was known to police, during the afternoon but got no response.
They fired tear gas into the home and the killer fired several shots back at police, Mr Le Prou said.
Police returned fire. Soon after the exchange, police observed the house was on fire, and it became "fully engulfed" in flames.
Mr Le Prou said police believed the man was still at the house and it was "very unlikely" that he had survived.
Mr Le Prou said the incident was not gang related.
A welfare centre at the Whareora Hall on Whareora Rd had been set up for residents who lived beyond the cordon.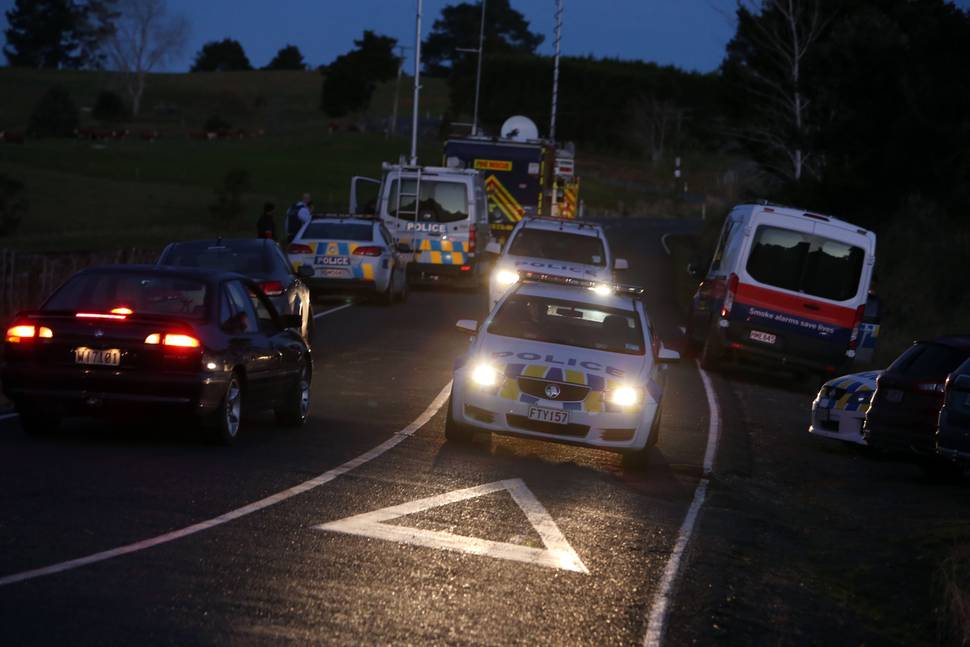 Cordons were lifted just before 6pm and the Armed Offenders Squad left the scene around the same time.
"We still have a number of inquiries to make to begin to understand the tragedy that has unfolded today," Mr Le Prou said.
"Police will do everything we can to support the victims' families.
"Our community will be understandably shocked by the events but Northland is a tight-knit community and will stand together to support one another," he said.
Earlier in the day, about 11.30am, a man in a red Suzuki with what appeared to be a bullet hole through the windscreen drove towards the cordon.
He got out and was taken by police to the back of a waiting ambulance.
A few hours later, a police helicopter landed in a paddock near the cordon about 2.15pm and a person carrying a bag got out and ran over to the police negotiations vehicle before the helicopter took off again.
Only a few minutes later the Westpac Rescue Helicopter landed in the same paddock and four people dressed in camouflage gear and carrying firearms got out and ran towards waiting police staff.