A Northland cooking school which closed down suddenly last year has reopened after a Queenstown education provider came to the rescue.
The former New Zealand Culinary Institute in Kerikeri officially reopened on Wednesday as QRC Culinary, initially with 10 students completing qualifications started last year before the closure threw their studies and tutors' jobs into doubt.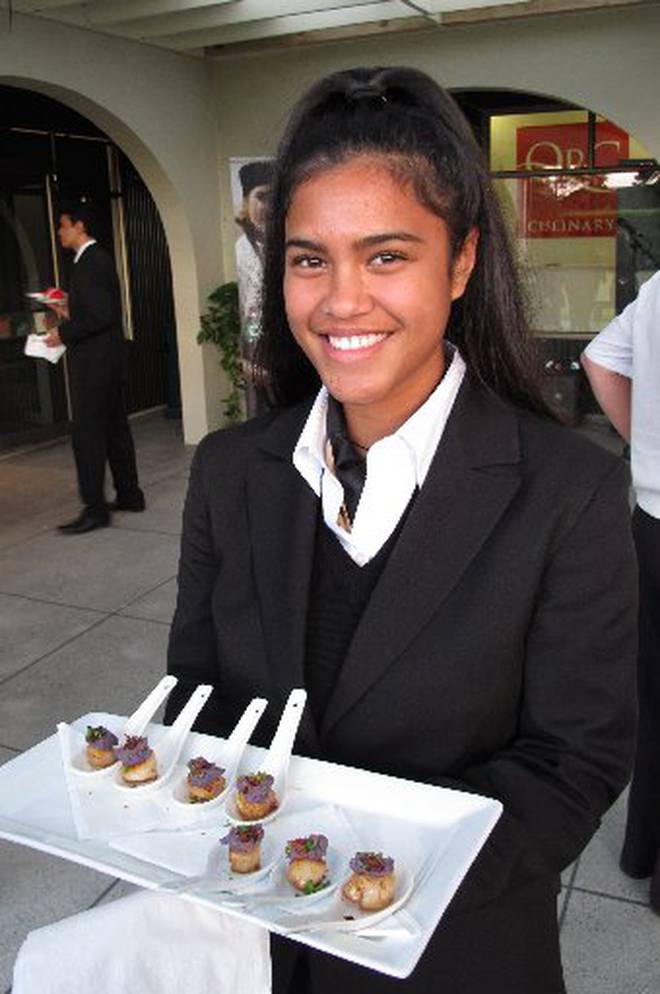 A fresh intake of level 3 students will start on July 10.
Queenstown Resort College (QRC) opened a hospitality management training school in Paihia last year, Tai Tokerau Resort College, and had always planned to expand into culinary training.
Chief executive Charlie Phillips said the NZ Culinary Institute's closure, and the chance to buy its buildings and equipment, had fast-tracked those plans.
The school would offer training in levels 3-5 leading to a Diploma of Cookery and had "pretty lofty goals". He saw no reason why it couldn't become the best culinary school in New Zealand, and, with a global shortage of chefs, its graduates had excellent job prospects.
"We're really enjoying being part of the community up here and the way we've been embraced. People really want to see it be successful," he said.
The opening was attended by MPs, Maori tourism leaders, councillors and hospitality business owners.
The current crop of culinary students were kept busy in the kitchen preparing canapes while hospitality students performed waiata and served the guests.
Hospitality students spoken to by the Advocate had lofty goals of their own.
Ashley Te Wake, 18, of Kaitaia, hoped to get a job at a resort and work her way up to manager.
"It's been awesome, there's so much to take in," she said.
Shalise Fyfe, 18, Okaihau, said she loved the challenges and hands-on training. Her dream job was to "own a renowned bar somewhere beautiful".
Sharman Morgan, 25, of Ngaruawahia, said growing up on the marae meant hospitality was in her blood. She hoped to take her new skills back to her community by becoming a teacher at Ngaruawahia College.
QRC opened the Tai Tokerau Resort College in Paihia in early 2016 following an approach from NZ Maori Tourism chief executive Pania Tyson-Nathan.
The Paihia campus has 30 students training in hospitality management, 85 per cent of whom are young Maori. Fees are kept low through a deal with Shanghai Cred whereby the Chinese real estate firm - which needs staff for the resort it is planning on Karikari Peninsula - supplies full-fee-paying overseas students.
The college ensures students are work-ready when they graduate by setting exacting standards for grooming and punctuality with a points system providing consequences and rewards. Students live in a hall of residence in Paihia.
* The New Zealand Culinary Institute had 31 students studying levels 3 and 4 when it shut down suddenly in December. It was part of the Quantum Education Group, which has been owned since 2014 by Intueri Education Group, the country's largest private training college.
* Earlier this year Intueri revealed that Quantum was being investigated by the Serious Fraud Office. Quantum had already been investigated by the Tertiary Education Commission and ordered to repay some government funding.
* In November last year Intueri exited almost all its Quantum courses. Most were taken on by other providers but a few, including the NZ Culinary Insitute, had been due to close down. Intueri interim chief executive Rod Marvin told the Advocate the decision was not related to the SFO inquiry.