In 2003 Brian Hoult caught a huge packhorse crayfish. The Northern Advocate reported the occasion and photographed Brian with the monster crustacean.
He had been fishing for snapper with calamari bait when the crayfish grabbed the bait (not the hook) and would not let go.
Brian said it had felt like a gumboot attached to his line and it was calmly reeled in.
George Campbell, who had been the New Zealand Museum of Fishes curator, looked after the crayfish until it shed its exoskeleton.
He said it was a female packhorse crayfish and could have been 100 years old. It weighed in at 6.3kg. After the crayfish shell hardened it was given into the care of the National Institute of Water and Atmosphere Research (Niwa) at the Bream Bay Aquaculture Research Park.
George mounted the discarded exoskeleton and Brian provided the case.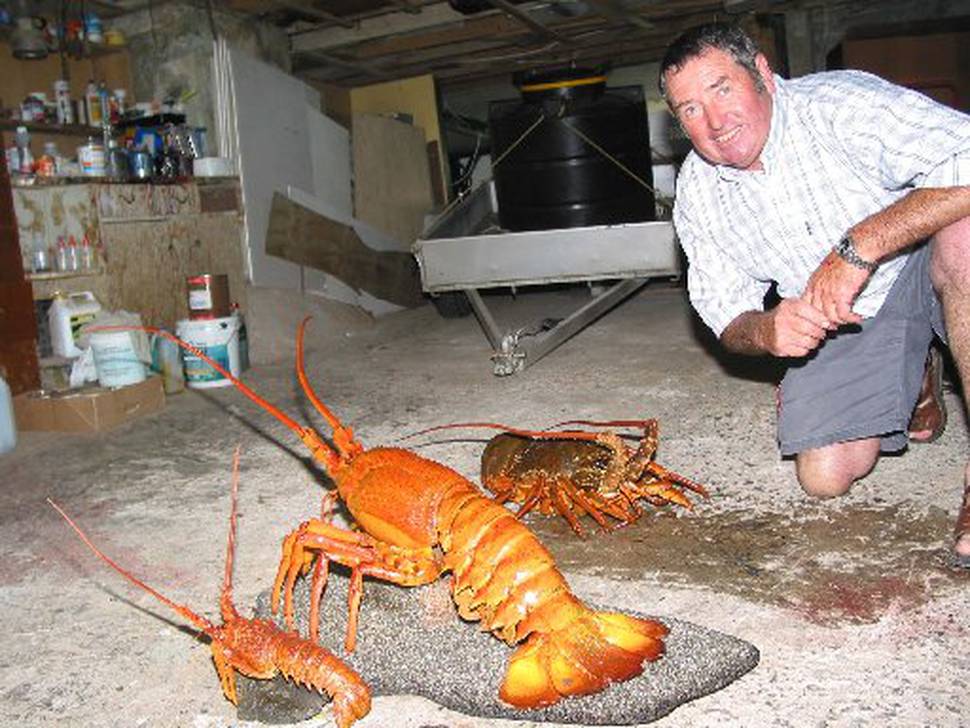 Brian and his wife, Kerry, have kindly donated this remarkable crustacean exoskeleton to the Whangarei Museum where it will soon be on display in the Museum Gallery.
The packhorse rock lobster (crayfish) is found around the north and eastern coast of New Zealand, between Cape Reinga and the Mahia Peninsula, and has a greenish colouring. (The applied bright colour of this crayfish usually only occurs when the animal has been cooked.)
When the packhorse crayfish grows beyond the size that can fit through a cray pot aperture, they can continue to grow to a huge size in the safety of rocky reefs at depths of 5 to 275 metres. They have been known to weigh as much as 15kg. Packhorse crayfish (Jasus verreauxi) generally move into deeper water in early winter and then come closer to the shoreline in August.
Maori call the packhorse crayfish koura, papatia and pawharu and they are also called the green rock lobster.
I became fascinated as to how crayfish get out of their shell. If you are interested Google "How does a crayfish shed its exoskeleton?" There are some interesting videos to view.
See here:

* Kiwi North (Whangarei Museum, Kiwi House and Heritage Park) is open daily from 10am to 4pm.