Whangarei students Deja Tuhoro and Bernadine Nash say a road safety programme has highlighted hazards they were not aware of before.
The Whangarei Girls' High School students are two of more than 650 Year 12 students from Whangarei schools who have been attending the road safety education programme RYDA (Rotary Youth Driver Awareness) at Toll Stadium.
Miss Tuhoro is on her learner licence - which means she must drive with a front passenger seat supervisor who has held their full licence for two years. Miss Nash is working on getting her learner licence.
"I think it's important knowing there is danger out there. You grow up and your parents are driving and you think 'this is good, I'm fine at driving' and then you suddenly get there and you realise there's a lot of dangers and risks," Miss Nash said.
"I think it's also good to bring awareness to different things. Because when you're a driver you don't think of all these hazards. Like I never had thought about the fact that I could be a distracting passenger," said Ms Tuhoro.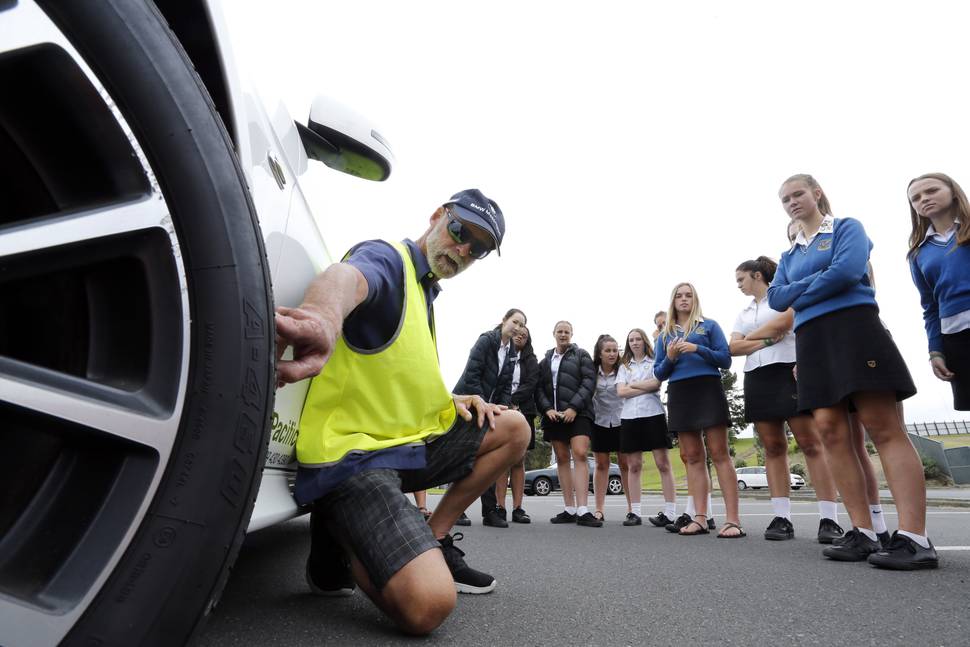 Pearl Newman, RYDA co-ordinator, said the programme was important as young drivers were the most at risk.
"This age group are the most at risk for road crashes. Some of them are getting their learners or studying at their restricted and that's who we aim at. Our programme is all about choices and attitude," she said.
When the Advocate turned up to Toll Stadium last week Graeme Newman and Carl Winter, RYDA facilitators, were hosting a demonstration which showed students the different stopping distance when travelling at different speeds.
The students had to guess where the car would stop, after braking, when travelling at 40km/h, 50km/h and 60km/h. The guess for 40km/h was pretty close, they overestimated the distance at 50km/h and underestimated the distance at 60km/h.
"What we want to do is get across is that twice the speed is four times the stopping distance," Mr Newman said.
Another activity required the students to stand behind a car at the distance they thought was a safe following distance when travelling at 50km/h. Most were at least 10m off the correct distance of 29m.
"That was surprising. Looking at the other cars I thought I was pretty close but then he kept walking. I didn't realise it was that far," Miss Nash said.