Crowds stood peacefully outside Northland courthouses yesterday as the pair responsible for the death of 3-year-old Moko Rangitoheriri was sentenced at Rotorua District Court.
The Taupo toddler died after being kicked, slapped, stomped on and bitten over several weeks by Tania Shailer and David Haerewa, who were sentenced by Justice Sarah Katz yesterday to 17 years' imprisonment each.
Judge Katz said 17 years was the highest sentence imposed in New Zealand for the manslaughter of a child, and she set a minimum term of imprisonment of nine years for both.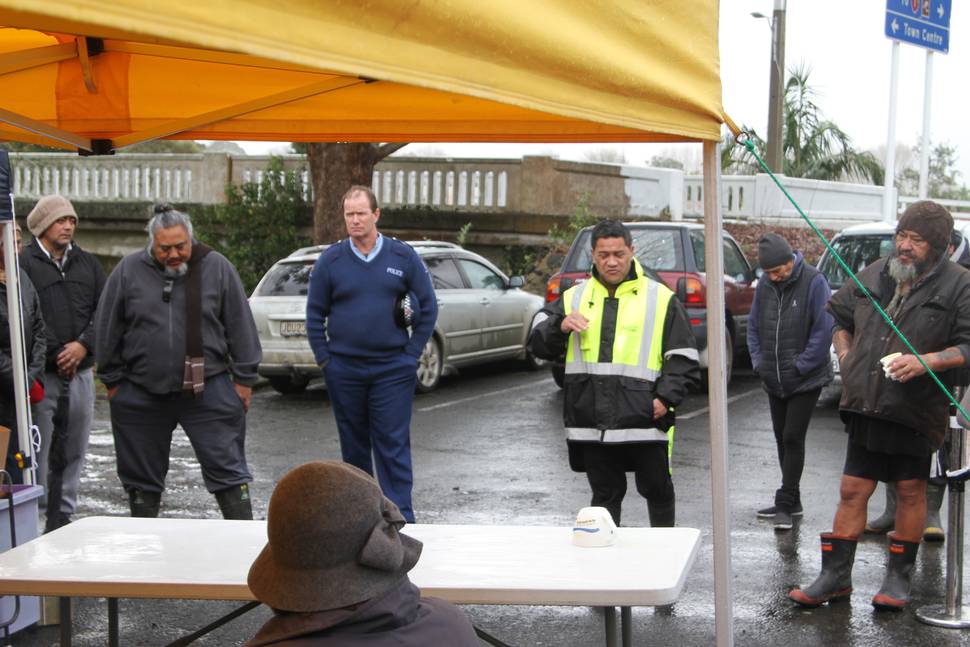 The abuse itself sparked outrage, but so did the downgrading of the charge - from murder to manslaughter - and while the pair appeared in Rotorua District Court, New Zealanders gathered outside courthouses throughout the country to protest the plea bargain.
In Northland there were rallies outside district courts in Whangarei, Kaikohe and Kaitaia.
Organiser Jann Leaming said about 50 to 60 people turned up to the Whangarei rally, and while the turnout was good, the sentence given to Shailer and Haerewa concerned her.
"I'm pleased that the maximum allowed time for manslaughter was given but I'm concerned about a minimum of nine years. That concerns me because 17 years minimum is probably what they should be serving, and if they had been charged with murder and found guilty, I imagine they'd be serving longer."
Kayela Benseman held a placard which was plastered with the faces of other children in New Zealand who have died at the hands of their abusers.
"I think it's wrong how they charged them. It's murder, not manslaughter," she said.
Karen Edwards, who co-ordinated the Kaikohe Justice for Moko event, said about 60 to 80 people marched from the old hotel site on Lower Broadway to Kaikohe District Court.
"It went really well. I was really pleased with the number of people who turned out despite the icy-cold weather."
On hearing of Shailer and Haerewa's sentence, Ms Edwards said it wasn't long enough.
"I'm still disgusted it was reduced to manslaughter. Seventeen years for the loss of a life, especially a child's life, it's not long enough," she said.
Meanwhile, a small crowd gathered outside Kaitaia's courthouse. Speakers in Kaitaia included rally organiser Aroha Bentson who, like others around the country, read a statement issued by the Sensible Sentencing Trust that described New Zealand as a beautiful country that offered much to be proud of but which, in terms of child abuse, could only be "utterly ashamed".
Thousands attended Justice for Moko rallies throughout New Zealand yesterday.