A man was last night on life support following a serious accident near Kawakawa involving four vehicles.
Witnesses described a messy scene on Saturday, with car parts strewn across State Highway 1 and traffic diverted for four hours.
Two Harley Davidson motorcycles were travelling north on the highway just north of Kawakawa when they collided with an oncoming Chevrolet, on the middle of the Three Bridges just before midday on Saturday. The drivers of both motorcycles were airlifted to hospital. A 46-year-old was placed on life support and had significant injuries to his leg, while a 40-year-old had fractures to his foot and finger.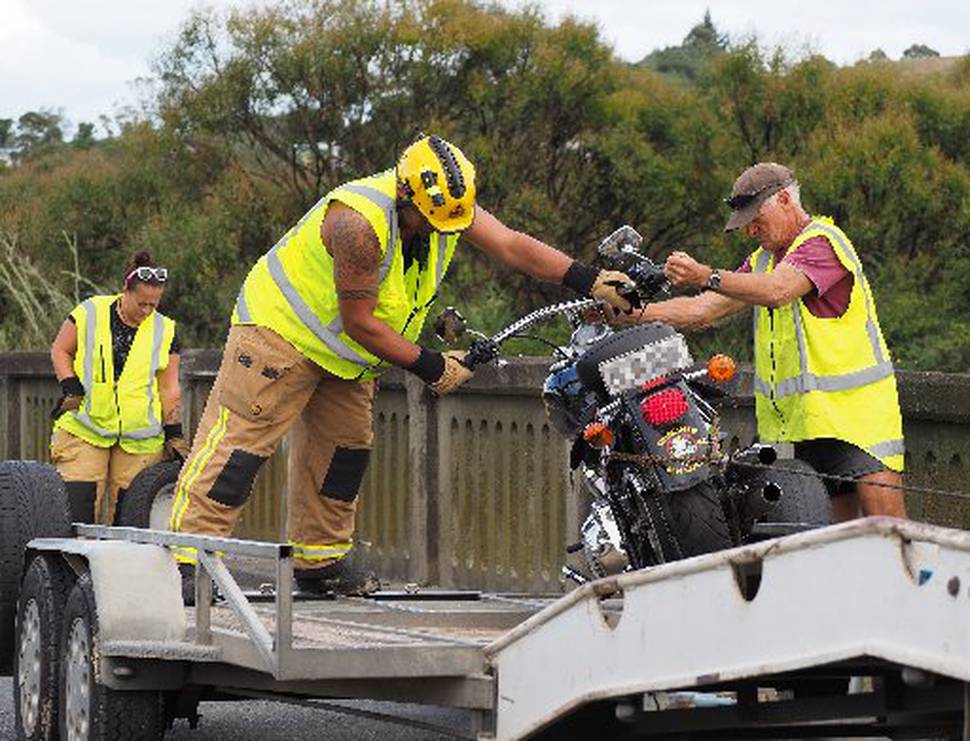 Police advised that the man on life support had pre-existing health problems which compounded his injuries. A 4WD vehicle was also damaged in the crash, but the driver was uninjured. The driver of the gold-coloured 1984 Chevrolet Corvette also escaped injury, despite the car being severely damaged.
A 2001 Harley Davidson Softail lay badly damaged a few metres from the Chevrolet. The other bike, a 1999 Harley Davidson Fatboy, was missing the front wheel, with motorcycle leathers scattered around it.
Kawakawa Fire Brigadehad been preparing for an evening of celebrations when they were called to the scene. One of the station's volunteers, Norman Mackie, was set to be presented with his Gold Star Award for 25 years' service. Kawakawa chief fire officer Wayne Martin said Mr Mackie attended the scene.
"There were car and motorcycle parts everywhere, it wasn't a very nice scene due to the critical injuries," Mr Martin said.
He added the fire officers who attended the crash were also acknowledged at the evening ceremony.
Police said yesterday they were unable to release any more details with the Serious Crash Unit investigating. Both injured men were associated with the Tribesmen motorcycle gang, police said. State Highway 1 remained closed until just after 4pm, with motorists diverted through Paihia via SH10 and SH11.