Kamo Primary School's rippa rugby team will be heading to Wellington to represent Northland in the national finals later this year.
The Kamo team came out on top of yesterday's Northland Rugby Union Rippa Rugby Championships in Kerikeri, beating Totara Grove School 6-3 in the Year 5-6 final.
Check out the photos here: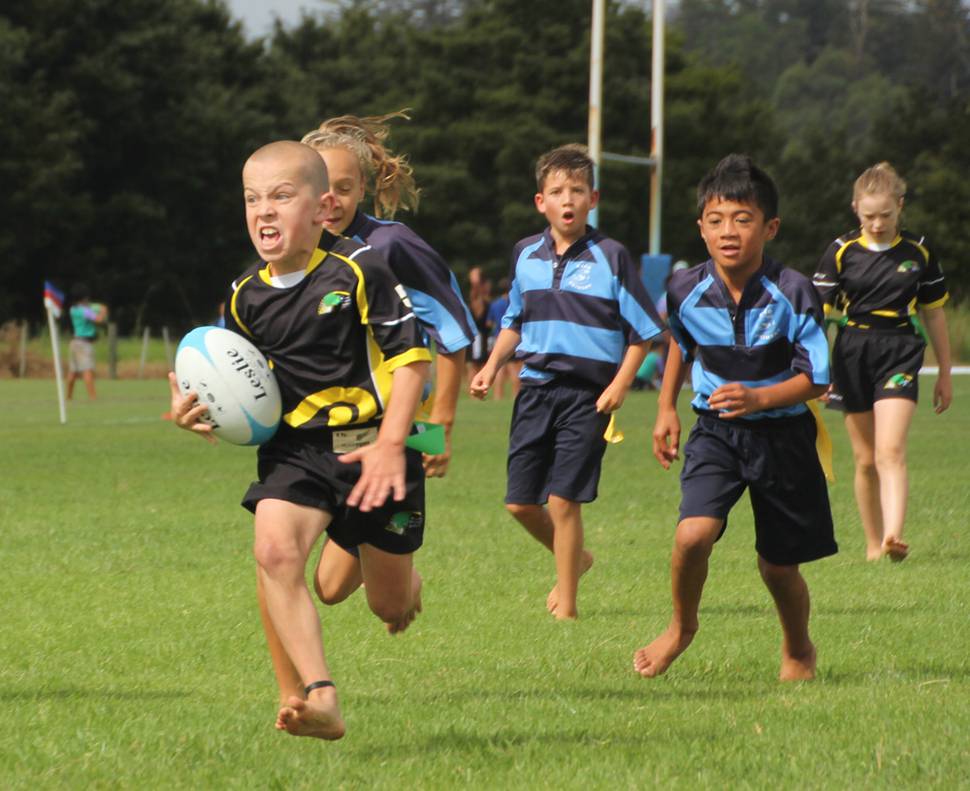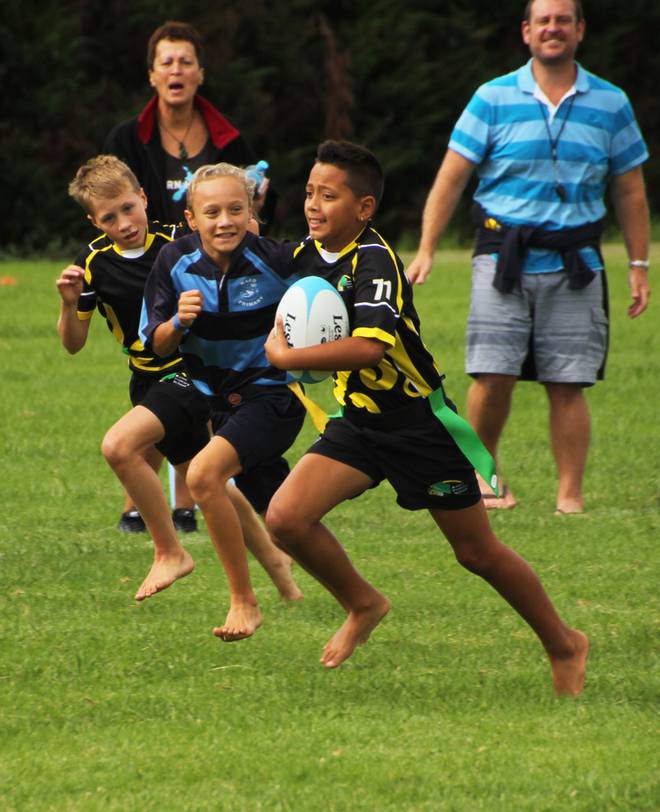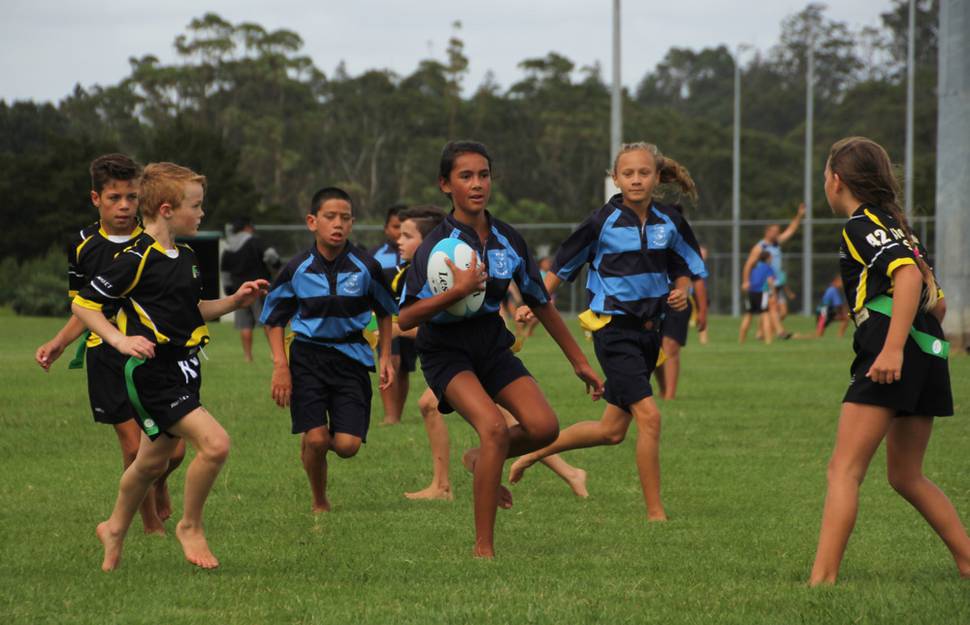 In total 480 kids took part from 23 schools from Wellsford in the south to Paparore in the north.
The semifinal winners in the Year 3-4 division - Hora Hora School and Whau Valley School - will play their final under the bright lights of Toll Stadium as a curtain-raiser for a Taniwha match later this year.
The semifinals in the Year 3-4 division were real nail-biters with Hora Hora beating Wellsford 6-5 with the deciding try on the fulltime hooter, and Whau Valley beating Kaeo Primary 5-4 with a golden point in extra time.
Referee Te Mania Te Iringa, of Whangarei, said the chance to play their final in front of a big crowd was a huge draw for the kids.
"Just going to Toll Stadium is like gold for them, let alone playing on a massive field they've seen on TV," she said.
Paul Hope, primary schools rugby development manager for the NRU, said the quality of some of yesterday's games, as well as the sportsmanship and fair play, had been sensational.
The aim of the rippa rugby programme was to get more kids involved in sport, including rugby, as well as teaching them skills and confidence, Mr Hope said.
A pilot programme last year in five Whangarei schools, targeting the whole classroom instead of just the rugby kids, had been so successful in lifting participation that it would now be rolled out Northland-wide to all Year 3 and 4 students.
To get to yesterday's regional championships the 16 teams in each division had to come out on top of district tournaments in Rodney, Northern Wairoa, Whangarei, Bay of Islands and Mangonui.
Each team played at least three games in a round robin before the best went on to compete in quarter and semifinals. The Year 5-6 semifinal results were Kamo v Kerikeri 7-4 and Totara Grove v Wellsford 5-2. Last year Matauri Bay School represented Northland at the nationals.