A weekly round-up of news snippets, events and oddities from the Bay of Islands and around the Mid North
Did you know that the current New Zealand flag - the subject of a referendum taking place at this very moment - is not our first flag, or even our second or third?
According to Heritage New Zealand Northland manager Bill Edwards we are now up to flag number five and, depending on the outcome of the postal ballot, possibly on our way to flag number six.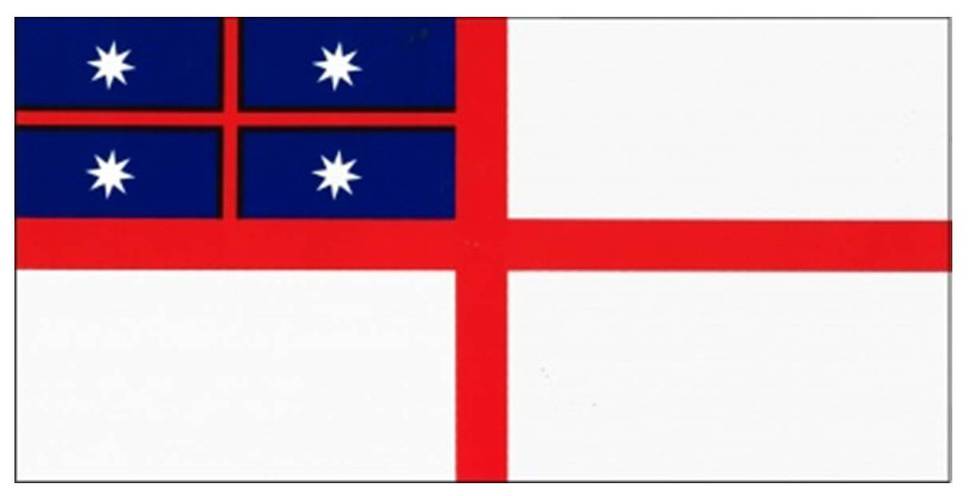 Mr Edwards will present the findings of his research this Sunday, March 20, in the first public lecture at the new Waitangi Museum's Learning Centre.
New Zealand's first official flag, Te Kara, was adopted at Waitangi on March 20, 1834, after a vote by 25 Far North chiefs. It was given a 21 gun salute by the HMS Alligator and acknowledged by King William IV.
Three more flags followed before we arrived at the Union Jack/Southern Cross design we know today; there were also a few intriguing private attempts at inventing a New Zealand flag.
"During my flag research I've found a mixed bag of humanity, rangatira, traders, saints and sinners who have all contributed to our story and our flags, and I look forward to sharing these stories," Mr Edwards said.
The lecture will be held on March 20 from 2pm. Access to the Learning Centre is via the Treaty Grounds' main entrance and is free to anyone with a Friends of Waitangi card. Otherwise you have to buy a Treaty Grounds day pass.
A Friends of Waitangi card costs a one-off $5 for Far North residents and gives ongoing free entry to the Treaty Grounds. Bring proof of address such as a driver's licence with address or a bank statement. Other New Zealanders pay $20 for the card.
Mr Edwards' talk is the first of a series of events - including lectures, film screenings and musical performances - in the Learning Centre on the last Sunday of every month. The next one will be on April 24.

Fairytale fair
Calling all fairies, wizards and elves - a fair is being held especially for you at Oromahoe Kindergarten from 11am this Saturday, March 19.
The kindy grounds will be transformed into a magical fairyland for kids to explore with guests confirmed so far including Snow White, the Fairy Queen, a taniwha, a wizard and a genie. Children are encouraged to dress as their favourite fairytale characters with prizes awarded for the best costumes.
Other attractions will include stalls, food, raffles and pony rides.
The fair is a fundraiser for a planned Rudolf Steiner School in Northland. Steiner education is child-centered with the child's needs nurtured through art, movement, handwork and crafts. Backers say a Steiner school will fill an important gap in the educational needs of Northland youngsters.
Oromahoe Kindergarten is at 154 State Highway 10, next to Mahoe Cheese Factory.

Quiz night fundraiser
This Saturday you can test your knowledge, have some laughs and raise money for leukaemia all at the same time by taking part in a Kaikohe Fire Brigade quiz night.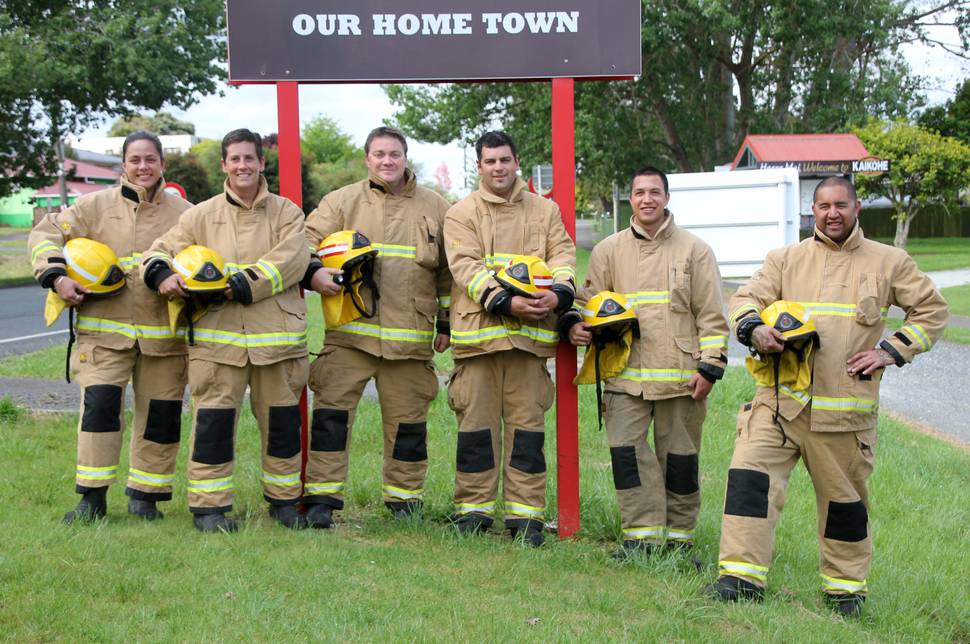 Doors open at 6.30pm at the Kaikohe RSA at the top of Broadway. Entry is $10 per person with a maximum of six per team. All proceeds go the brigade's Sky Tower challenge, which involves running up the 1103 steps of the Auckland landmark while raising money for Luekaemia and Blood Cancer New Zealand.
There's still time to enter a team - contact Aimee at aimeeruka@vodafone.co.nz or 021 135 0886. You can also get updates on the fundraiser via the Kaikohe Fire Sky Tower Challenge Team Facebook page.

Antique Roadshow
Antique Roadshow is about to roll into Kerikeri - not the English TV series but a fundraiser based on the same premise of bringing your family heirlooms and old trinkets to an expert for valuation.
The Waipapa Rotary Club fundraiser will be held at Kingston House, on Hone Heke Rd, from noon to 5pm this Friday, March 18, and 9am-4pm on Saturday.
Antique experts from Auckland and Hamilton will value and discuss your treasures, and buy any you can bear to part with. Antiques, coffee and Devonshire cream teas will be on sale.
Each valuation costs $5; entry for spectators is $2. Call (09) 407 8971 for more information.

Taiamai Day
The people of Ohaeawai will celebrate Taiamai Day this Saturday, March 19, with stalls, coffee, live music, art displays, rides and raffles.
The event starts at 8am at Te Corner, the junction of State Highways 1 and 12 in Ohaeawai. It is organised by the Ohaeawai-Taiamai Residents Association.

Come dancing
Do you want to meet new people and learn to dance? For the 19th year Judy Remnant is holding Come Dancing classes at the Waipapa Hall (near the Pioneer Tavern) from 7-9.30pm every Thursday.
Styles taught include waltz, foxtrot, veleta, rhumba, quickstep, rock and roll. Partners not required. The first class for 2016 is tomorrow, March 17; the $5 fee is to cover costs. All ages. Call Judy on (09) 407 5447 for more information.

Fiddle-de-diddle-day
Dust off your novelty hat and that drop of Irish ancestry for St Patrick's Day, due to be celebrated around the Bay of Islands tomorrow evening.
Events include Celtic rockers Monkey's Uncle playing at Thirty30 on Kings Rd in Paihia from 8.30pm to late; plus an Irish trio playing at the Kerikeri RSA from 4-8pm, along with a best-dressed Rose of Tralee competition and Irish stew with fried bread.

Community awards
A Mid North volunteer group is heading to Dunedin this weekend to represent the district in the 2015 Trustpower National Community Awards.
Hokianga Hospital Auxiliary won the Far North version of the awards last year, earning the group a trip to the South Island to take on the 25 best community groups from around New Zealand.
The auxiliary will be represented by volunteers Gwen Freese and Elisabeth Bowker, supported by Mayor John Carter. The group has been fundraising for essential equipment for Hokianga Health's hospital in Rawene and other health care centres for almost 50 years.
The national winner will be announced on Saturday night.

Moon myth
A Kerikeri man has made it onto the international myth-busting website Snopes.com for a photo showing a "super moon" resting perfectly in a Warkworth radio telescope.
Astrophotographer Chris Pegman never claimed it was a genuine photo - he was just having a bit of fun with a composite made up of four different images spliced together in Photoshop - but it has been widely shared on the internet by people who've failed to mention it's not the real thing. The image went viral in November 2015 when it attracted millions of views.
The Snopes article quotes an Advocate story explaining how the image was made. Go to www.snopes.com/moon-on-radio-telescope.

Raft race results
The kids of Matauri Bay School blitzed the Great Whangaroa Kiwi Can Raft Race last Saturday in an ingenious waka ama made from plastic barrels.
The other place getters were: 2, Kaingaroa School; 3 and 4, Bay of Islands International Academy; 5, Kaeo Primary School. Best team spirit: Kaeo Primary's Supermen. Most creative: Oruaiti School's Warriors. Special award: Totara North School.
Community section winners: 1, Rub a dub dub , hope we make it to the gamefish club in our bathtubs; 2, Matauri Bay School; 3, Sutherland Superheroes. Best team spirit: Whstful thinking (Whangaroa Health Services). Most creative: Bamboo, Barrels and Lots of Tape.

Mark your diaries
You lucky Mid Northerners have some great events coming up. On Easter Saturday (March 26), Kerikeri's Ocean and Orchard Festival is being held at the Old Packhouse Market grounds for the first time instead of the Kerikeri Domain. The event will feature Northland food and wine, jazz and a Leonard Cohen tribute band called Imperfect Offering.
Easter Monday sees legendary bluesman Midge Marsden play one of his last shows - or so he tells us - at Marsden Estate with Whangarei guitar virtuoso Chet O'Connell and support act Guru and the Gypsy (aka Kerikeri's Dave Gorrie and JD Donoghue from the Hokianga). The show kicks off at noon.
On April 2 Mangonui says goodbye to summer with its annual Waterfront Festival showcasing Far North-made food, beverages, art and music; and a date of May 22 has been set for Kawakawa's biggest event of the year, the Puff and Pull Festival in which teams compete to pull a steam locomotive the length of the main street in the shortest time.

Do you have news or an upcoming event you'd like to see in this column? Send it to us, including your full contact details, to baynews@northernadvocate.co.nz.