The newest Northlanders will soon be arriving in style after Whangarei Hospital opened its new $15 million maternity unit, with the first woman due to give birth there in two weeks.
Yesterday, dignitaries and the public were allowed the first look at the inviting standalone unit. Among them was 97-year-old guest-of-honour Doreen Alexander, the oldest person born at Whangarei Hospital's Maternity Annex who is still alive.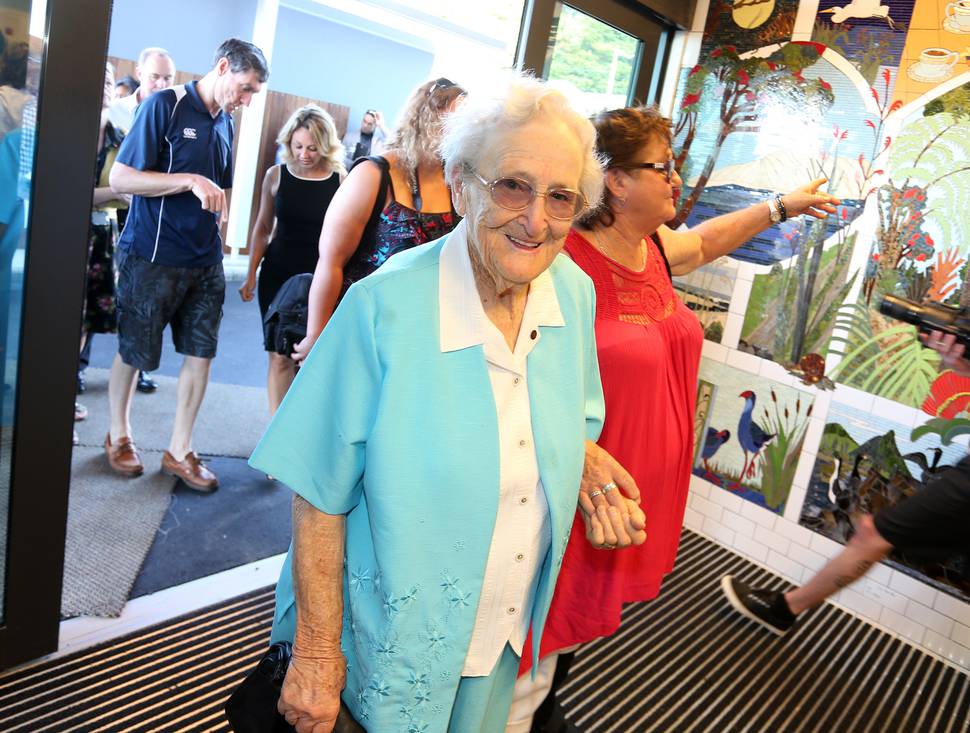 Named Te Kotuku, the unit contains 22 inpatient beds, four antenatal clinic rooms, two assessment rooms, a mothers' lounge and parents' lounge, two baby feeding rooms, two birthing pools, a room for antenatal classes and a visitors' waiting room. It will also house the Butterfly Room, a suite for families whose babies do not survive or are in danger.
Northland District Health Board chief executive Nick Chamberlain told a crowd of about 150 yesterday that the building replaced a well-loved 40-year-old facility.
"This will result in improved service provision to women and better health outcomes for them and their babies," he said.
Dr Chamberlain said the unit would promote exclusive breastfeeding from birth. Northland DHB had the highest rates in New Zealand for exclusive breastfeeding on discharge from maternity facilities - at 94.7 per cent.
Health Minister Jonathan Coleman said the new maternity ward will help to further improve the quality care being provided to women and babies from Northland.
Northland DHB chairman Anthony Norman described the opening as "a day of celebration" and went on to acknowledge the artists who had contributed to the colourful facility. These included Taane Matiu, Standford Wihongi, Pat George, Bill Tarver and Briar van Ameringen. A collection of black and white photographs donated by Northland families are also displayed throughout the unit.
"Northland DHB is honoured to have been given the photographs which completes a truly unique and purpose built facility," Mr Norman said.
The unit on Hospital Rd was started in March 2014 and work was extended because of a change in the plan to accommodate the shell of an extra floor and strengthening to enable a third floor to be built without disrupting the wards below when further expansion is needed. The additional floor added a further $5.3 million from a separate fund to the original $9.8 million cost.
While birth rates have reduced slightly over the past two years, the DHB has to look ahead at population growth and Northland-based service provision, Dr Chamberlain said.
There are primary maternity facilities based at Bay of Islands and Kaitaia Hospitals for low-risk births as well as home birth options. The name Te Kotuku (White Heron) was chosen as a symbol of prestige, purity, and uniqueness - symbolic of what a new baby means to its whanau.