A 20-hectare blaze which threatened a Northland seaside community is likely the work of a serial arsonist, investigators say.
Police and fire officials were urging locals to help track down the culprit, as they worked yesterday to dampen down the second suspicious fire at Pouto Peninsula in the past month.
The scrub fire at Glinks Gully, about 20 kilometres south of Dargaville, burned from 11.30pm Monday until about 4am yesterday, forcing the evacuation of three baches, along with four parties camping at Glinks Holiday Park. While yesterday the cause of the fire could not be confirmed, it was suspected to be one of a series of arson events in the area over the past three years.
"There's someone out there that doesn't care a whole lot about other people's safety," said Detective Sergeant Jonathan Tier, of Dargaville police.
Whangarei/Kaipara principal rural fire officer Kevin Ihaka said the peninsula was "a hot spot" for suspicious fires, with the firefighting costs of these events running "well into the millions". Yesterday's blaze was attended by two helicopters, 19 firefighters and nine appliances.
On January 23, firefighters from seven different crews joined locals to battle a blaze near Pouto Point.
Mr Ihaka encouraged anyone with information about the fires to contact Dargaville police and said residents should think about whether there was anyone who was consistently missing around the time the fires started.
"The arsons will only be solved by locals - it's more than likely a local person," he said.
Arson resulting in fires which endangered lives carried a maximum sentence of 14 years in prison.
Glinks Gully residents Brian and Barbara Rope had a sleepless night as they watched helicopters battle the fire, which had engulfed the hill behind their seaside home.
"We looked out the window and holy hell! It was a circular blaze - the whole top of the hill was burning," Mr Rope said.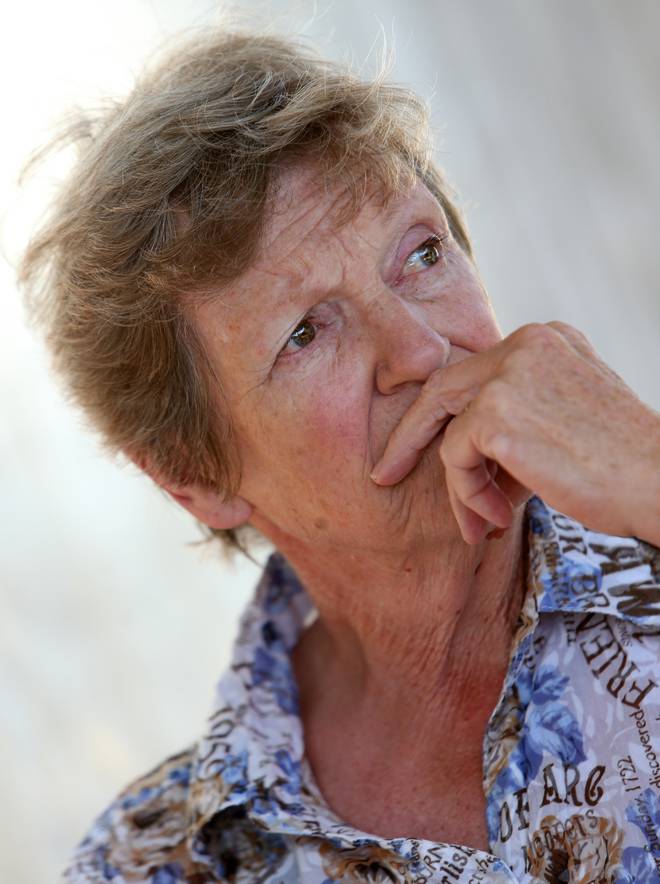 The couple had started putting important items in the car after being told by firefighters that they may need to leave in a hurry.
Mr Rope said at one point he thought the blaze would come over the cusp of the hill and engulf his house - which he had built himself.
"It was a bit scary," Mrs Rope said. "We've had fires around here before, but during the day. At night it's totally different."
Yesterday morning the couple were dusting ash off their outdoor furniture.
Mrs Rope said she was thankful for the firefighters who worked through the night containing the blaze.
Fire crews were on site all day yesterday looking for clues to identify the arsonist.