Some people came from down the road and others travelled from as far as Germany - but most were excited to be at today's Waitangi celebrations.
The stormy weather which put a dampener on yesterday's commemorations cleared up and tens of thousands of people attended today's events at Waitangi. Local man Ethan Smith, who was one of the kaihoe (paddlers) in the waka fleet, described the day as a chance to bring people together.
"It's a tradition and it's about remembering our tupuna," he said.
The day kicked off with the dawn ceremony at Te Whare Runanga (the carved meeting house) on the Upper Treaty Grounds which was attended by about 600 people.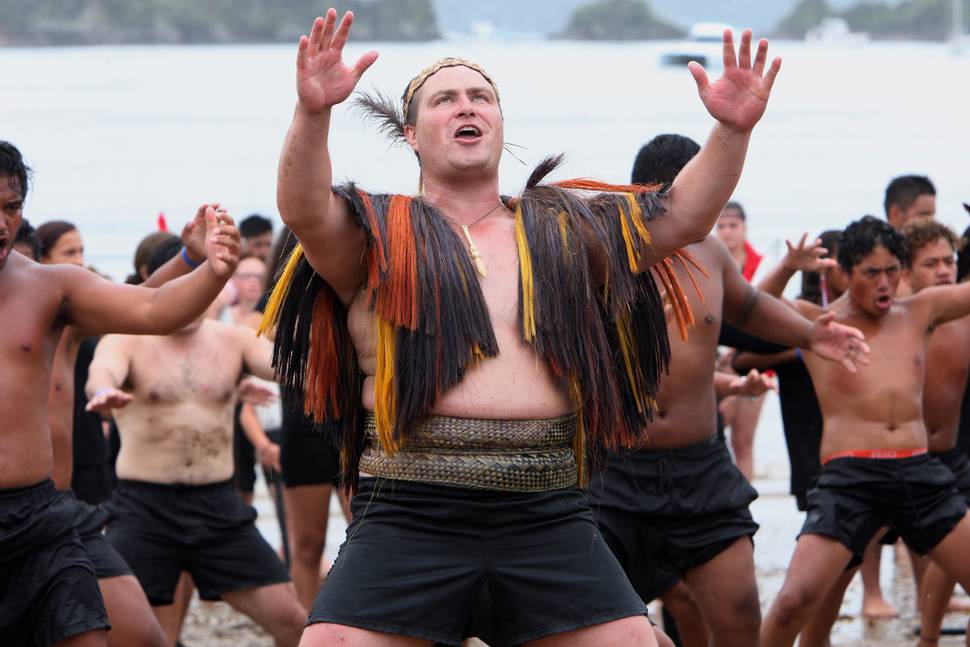 At about 9am waka started arriving on Te Tii Beach and by 10am there were about 6 waka on the beach, including Ngatokimatawhaorua, as the kaihoe lined up to perform a mass haka.
A crowd of around 200 people had gathered to watch the haka. It was loud and fierce and afterwards tourists rushed to take photos with the paddlers.
The sports field area was filled with a range of different kai from candy floss and ice cream in watermelon to fried bread, burgers, mussels and raw fish. There was also rides for kids and a selection of stalls offering different services.
At about 12.15pm protesters gathered for the annual hikoi. This year the main theme was the Trans Pacific Partnership and hundreds of protesters made their way from Te Tii Marae to Te Whare Runanga.
The protesters chanted and sang with flags and placards in hand and by about 1pm they had made their way to the upper marae.
Entertainment at the Upper Treaty Grounds is expected to continue until 6pm.
For video footage of the protest click here.