Splashing and gurgling is the sound of survival at Whangarei Aquatic Centre, as more than 1000 young swimmers start their year of water safety swim classes.
As school pools continue to close, parents taking the initiative to teach children to swim is more important than ever, said Whangarei's swim magic co-ordinator Sam Babe.
"We live in Northland. It's a water-based area so it makes sense to start them young. Every level we teach has a water safety aspect, how to approach the water and how to deal with it."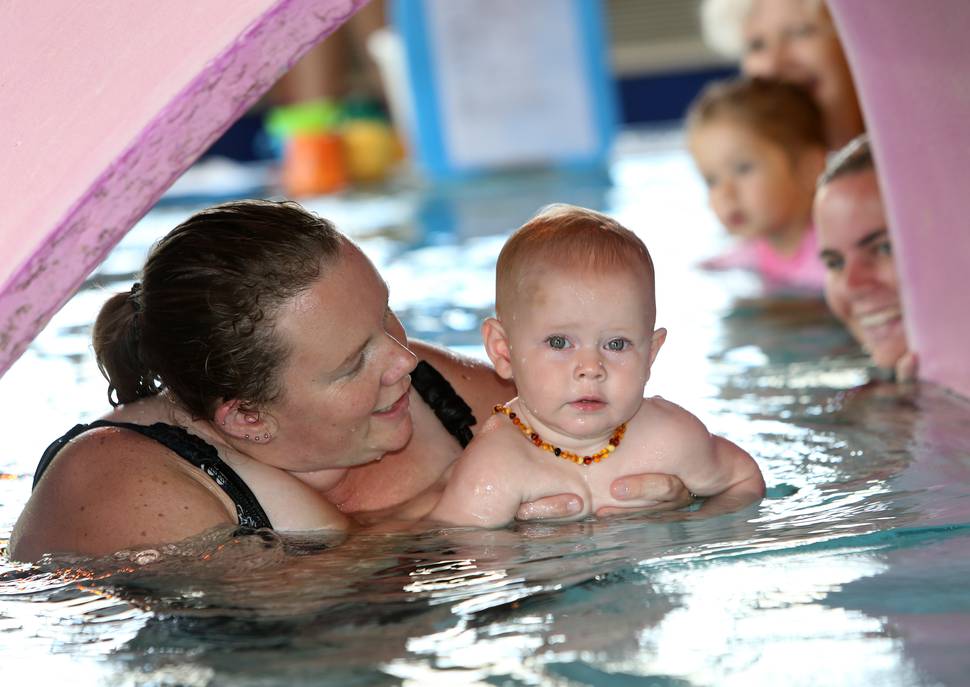 Whangarei Aquatic Centre ran five streams of classes, catering to everyone from 6-month-olds to adults. The classes have more than 1000 young swimmers.
Ms Babe said the aim was to have supervised toddlers confident in the water by the time they were three.
Schools generally taught swimming as part of the curriculum and she said it is never too late to learn.
"The baby classes have been really popular because lots of parents don't know how to start," she said of her 150 pupils aged 3 and under.
Tiny tots crawling keenly towards the water's edge show exactly why learning to swim sooner rather than later is important.
Mum Melissa Johnson has to restrain 11-month-old Leighton as she explains her decision to start him swimming at six months old.
He now swims at the pools three times a week, including a weekly lesson.
"He's loved it. As soon as he got in he was splashing around. It's made a bit of progress - he was reluctant to put his head under at first," Ms Johnson said.
Fifteen people drowned in Northland last year, four more than in 2014.
One of the victims was under 4, with Water Safety New Zealand chief executive Matt Claridge saying the numbers were "extremely concerning".
" ... with school pools continuing to close and swim and survival lessons becoming harder to access, the situation could get much worse," he said.
A Colmar Brunton survey commissioned by Huggies suggested about half of under-3s were attending swimming or water confidence lessons, though 78 per cent were taken swimming by their parents.