Friends and teammates of the 20-year-old who drowned at a Kerikeri swimming hole have paid tribute to his skills on and off the field, his cheekiness, ready smile and sense of humour.
Heemi-nai Tairua's body was found by divers at Charlie's Rock, on the Waipapa River, about 6.40pm on Tuesday.
Mr Tairua had gone for a swim with three friends, who raised the alarm shortly after he was last seen about 2.45pm.
A police Search and Rescue team arrived at Charlie's Rock about 5.30pm, followed by members of Mr Tairua's family from Kaikohe.
They performed an emotional haka before he was taken away by hearse.
Divers took only minutes to find Mr Tairua's body.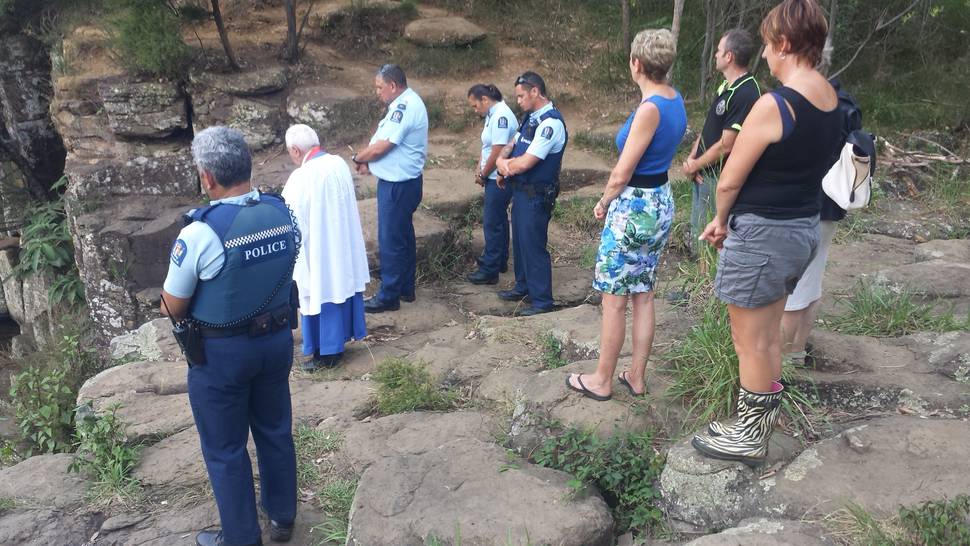 The scene was blessed by a minister, Sid Kingi, from nearby Skudders Beach.
Writing on Facebook, friends recalled the former Northland College student's sense of humour, cheekiness and "cheesy bright smile".
His club, Otaua Valleys Rugby League Club, paid tribute to "a beautiful soul with a genuine happy heart".
"His talent on and off the field was second to none. He will be sadly missed but fondly remembered as the cheeky fullah," the club's "Aunty" Annie Proctor and Uncle Wano wrote.
His brothers Gary, Jared and George all played for the same club.
Details of his funeral and tangihanga had yet to be announced yesterday.
Charlie's Rock is Kerikeri's most popular swimming spot because of its deep water and scenic location, with a waterfall tumbling over a series of basalt columns.
It is accessed by a short track form Waipapa Landing.
Jumping or diving from the rocks is a popular pastime and usually regarded as safe because of the water's depth of 5-8m.
However, a regular swimmer told the Advocate there were basalt columns at a much lesser depth near the edge of the swimming hole, which could pose a danger to someone doing backflips or diving too close to the rocks.
Serious accidents are rare at Charlie's Rock, despite the large number of people who jump from the rocks in summer. In 2014, an 11-year-old girl was lucky to suffer only a suspected broken arm, cuts and bruising after losing her footing and falling 4m onto rocks.