Nightmare on Gillies St
Kawakawa's main road, Gillies St, is set to be invaded by hundreds of ghosts, zombies and witches this Friday as the town marks Halloween with a trick or treat trail.
Images from last year: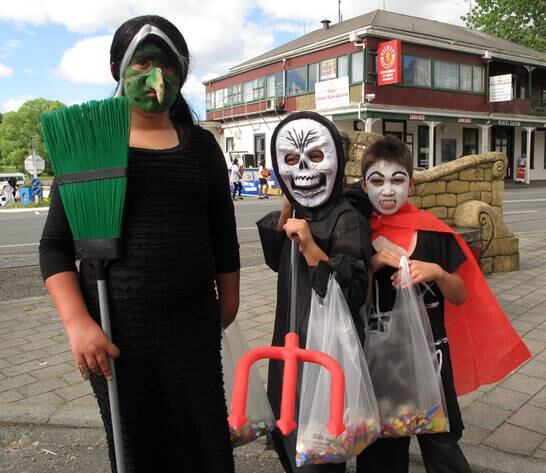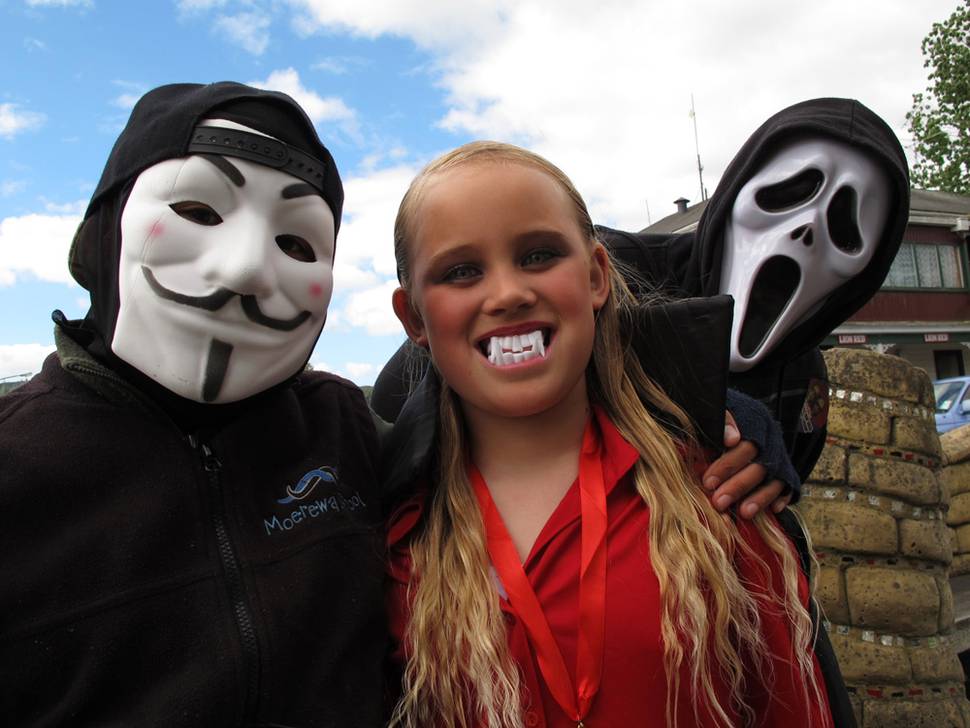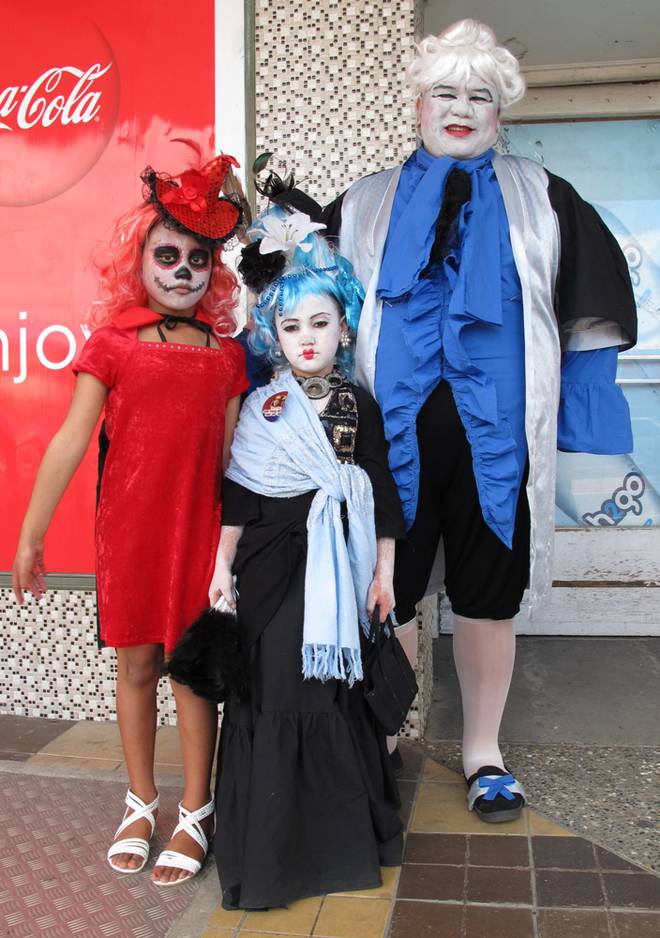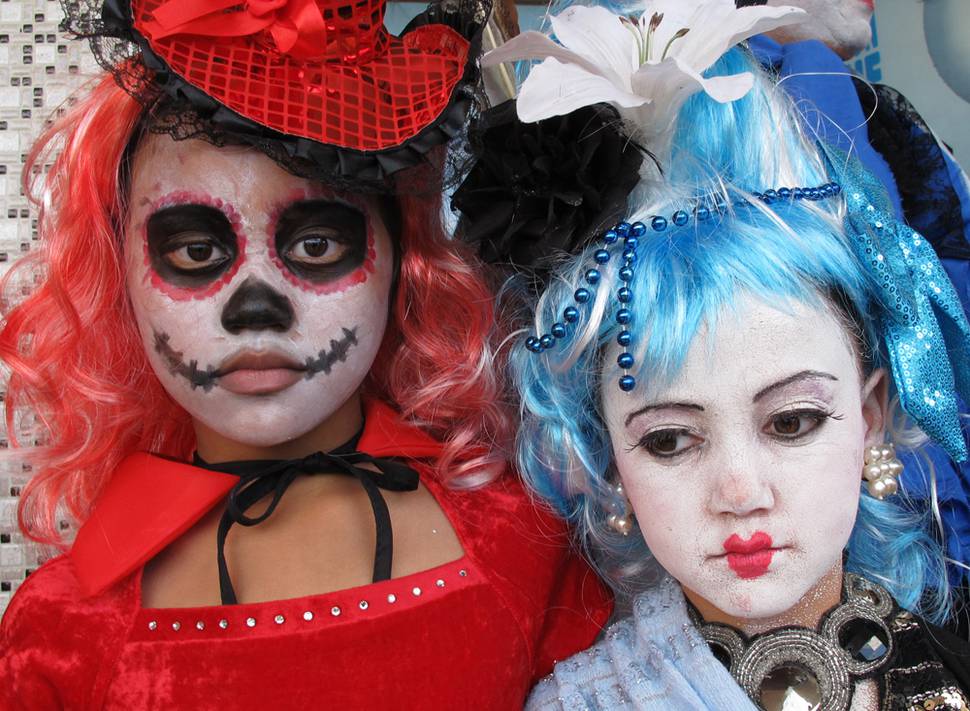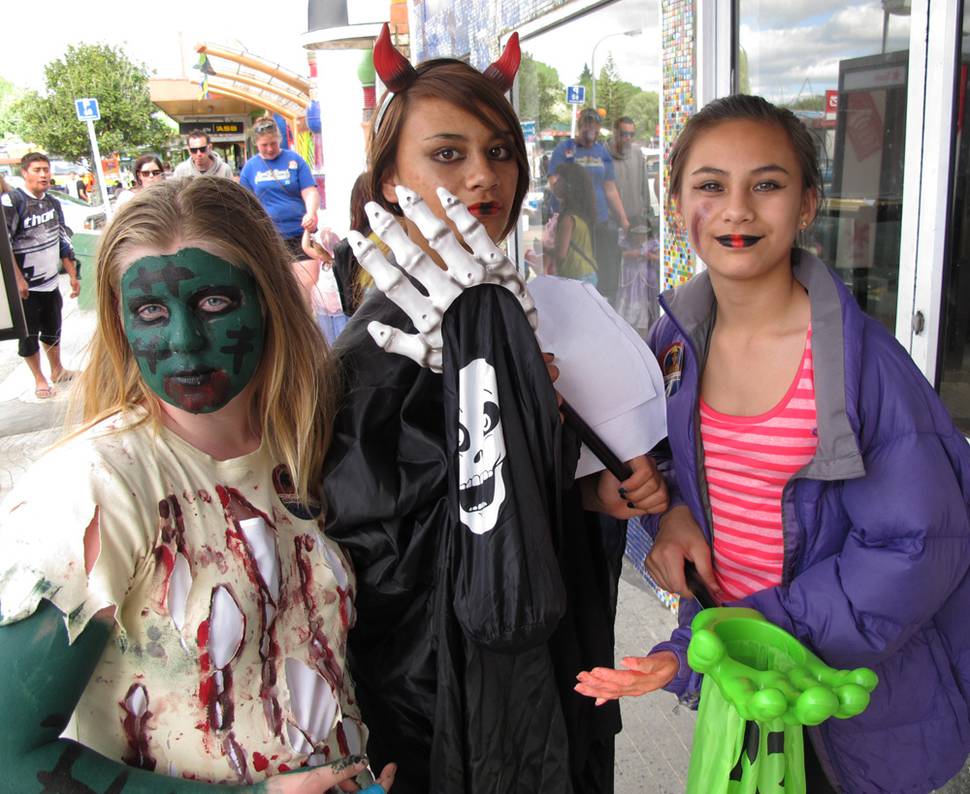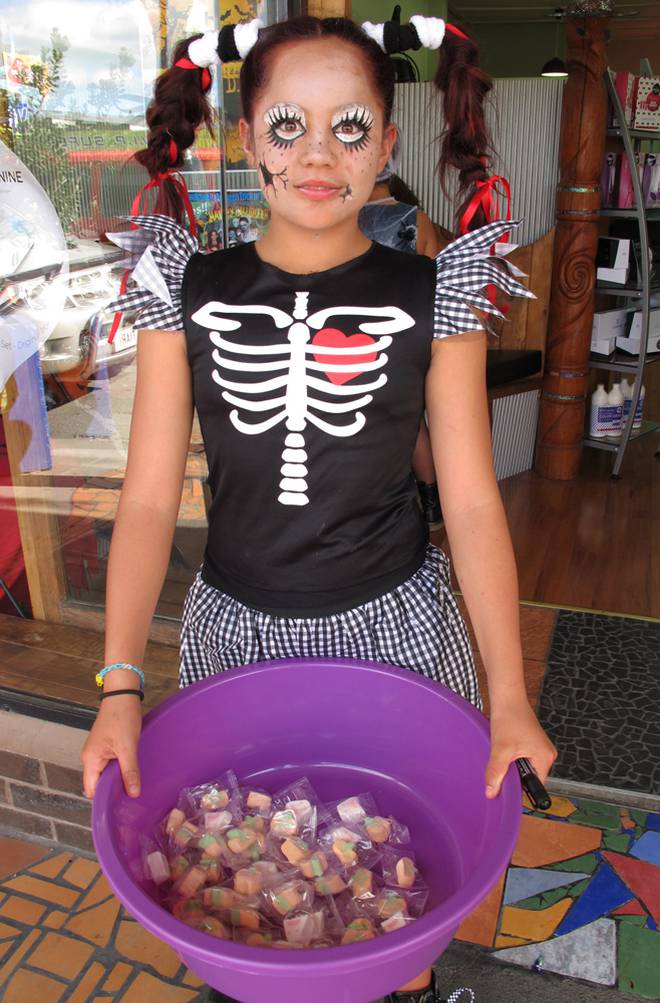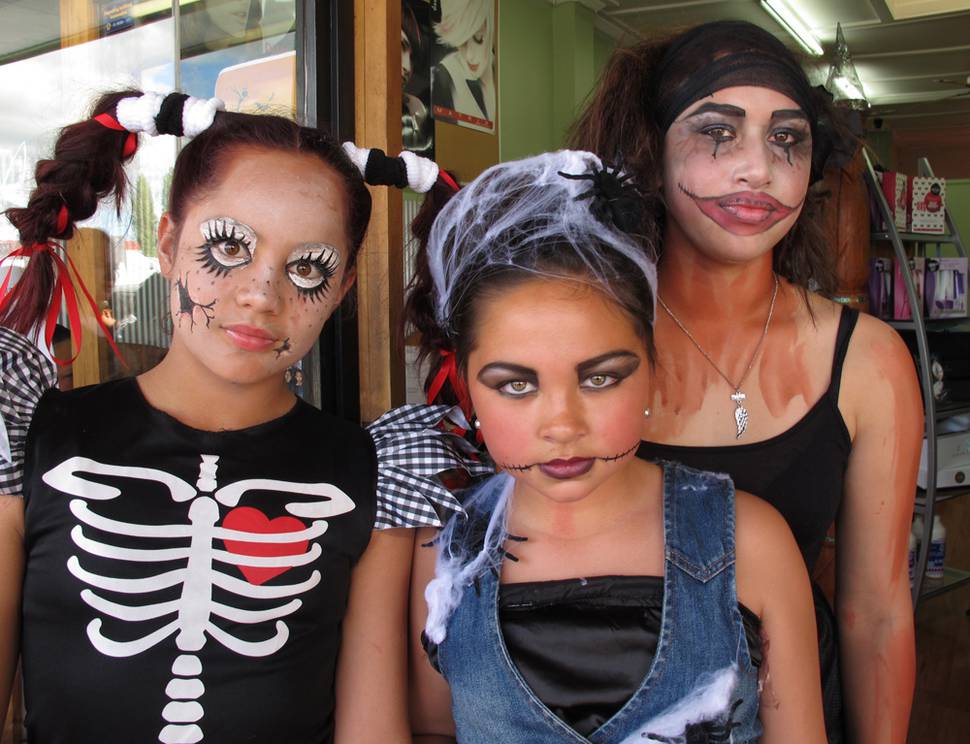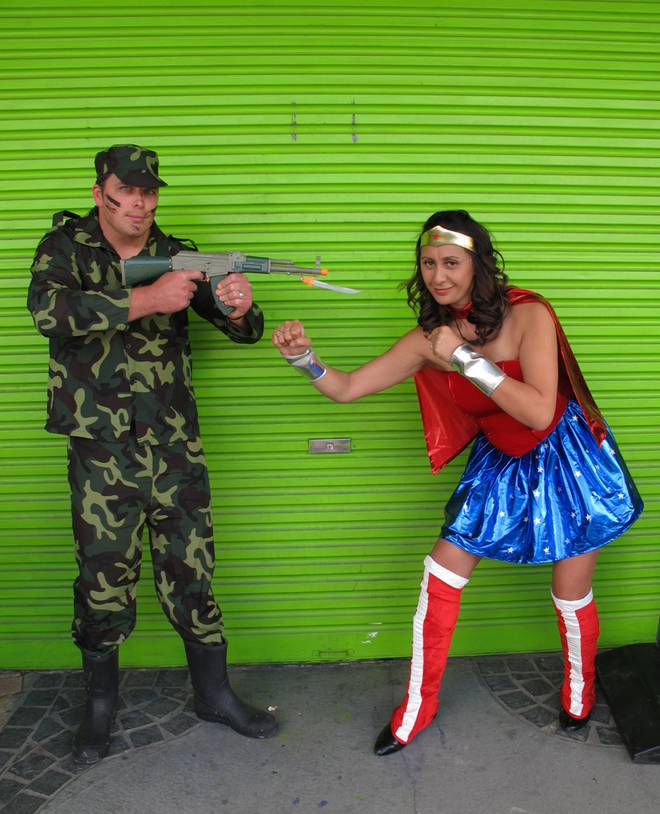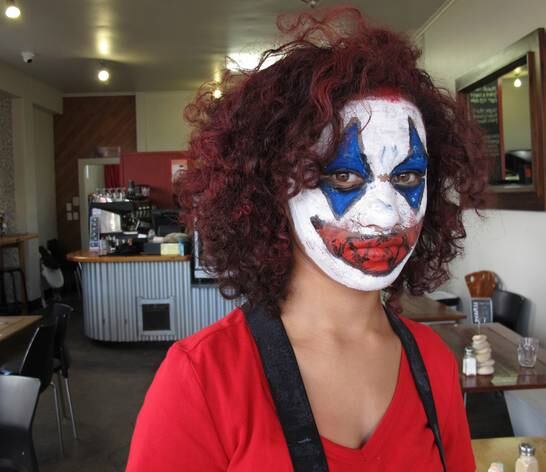 The event was first organised three years ago by the crew at Central Butchery to give Kawakawa kids a chance to dress up without going door-knocking at strangers' homes.
It's now one of the best and biggest Halloween events in the North with families travelling from around the Bay of Islands to take part and some showing extraordinary creativity with their costumes.
As well as the usual ghouls, past years have seen appearances by Marie Antoinette, walking Lego blocks and killer clowns.
The trail takes in many of the town's businesses and attractions. Registration is a must, starting at 3.30pm on Friday at Central Butchery. The trail runs from 4-5.30pm. Children must be be in costume and accompanied by an adult.

Monster Mash
The frights will continue on Saturday as Halloween action shifts to Kerikeri Primary School, where the PTA is hosting its annual Monster Mash.
The aim is to let kids dress up and have some ghoulish fun, all within the safety of the school grounds. Attractions will include a trick or treat trail, sausage sizzle, bouncy castle, disco, face painting and a cake decorating competition.
Entry is free but the disco and the trick or treat trail each cost $2. The school's kapa haka group will open the event at 5pm.
Images from last year's Monster Mash: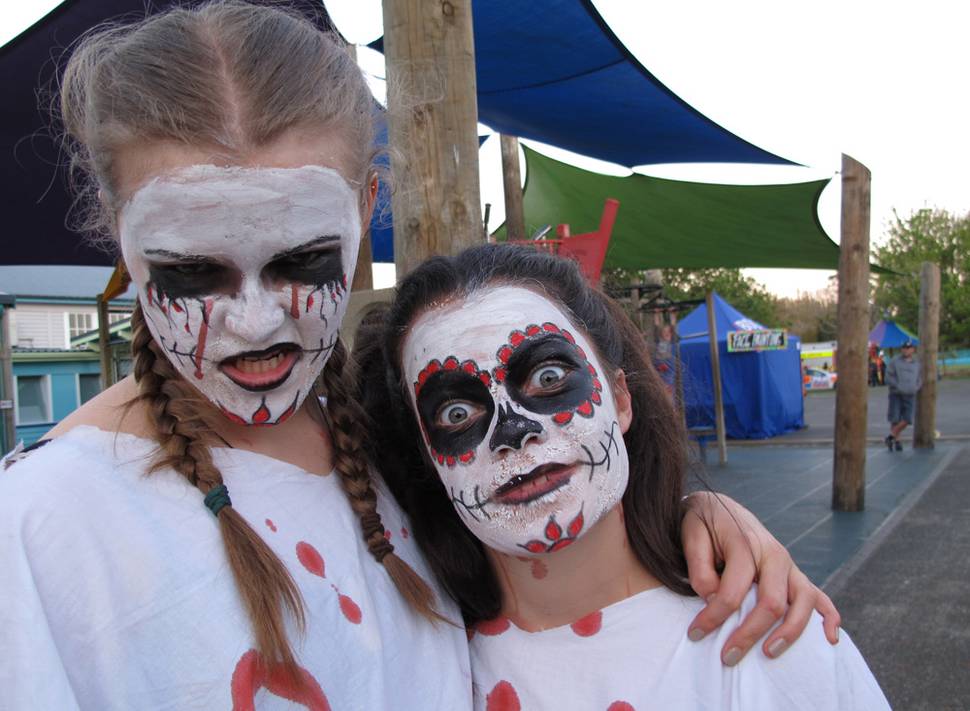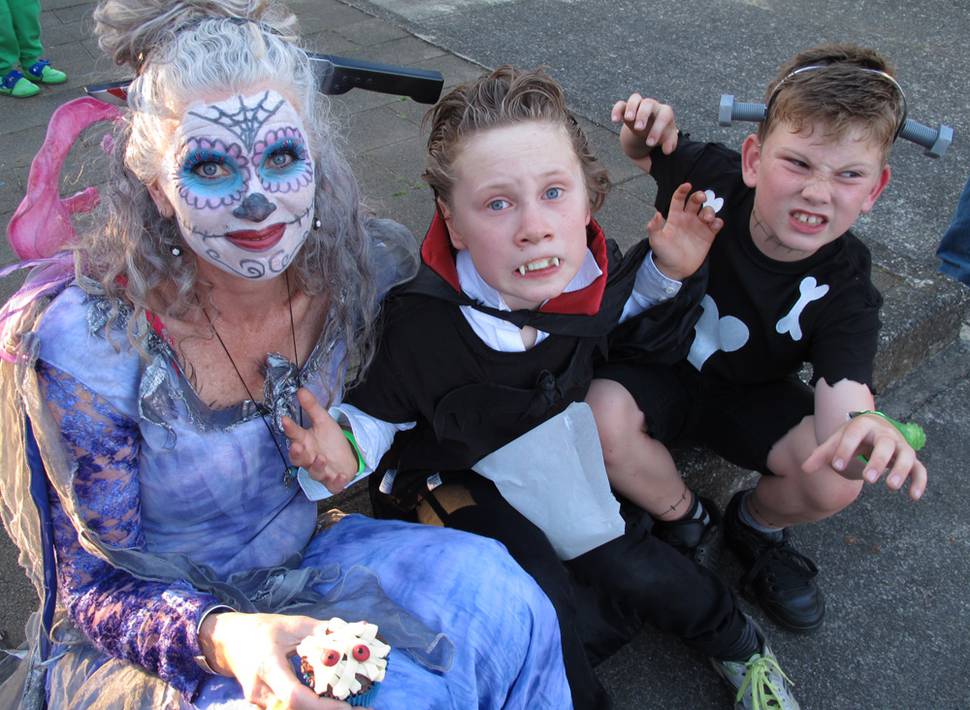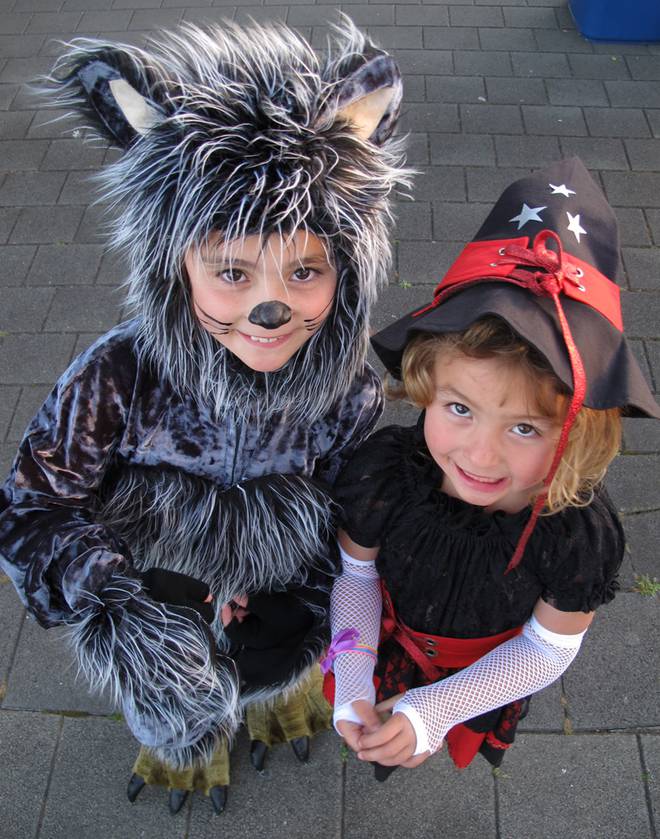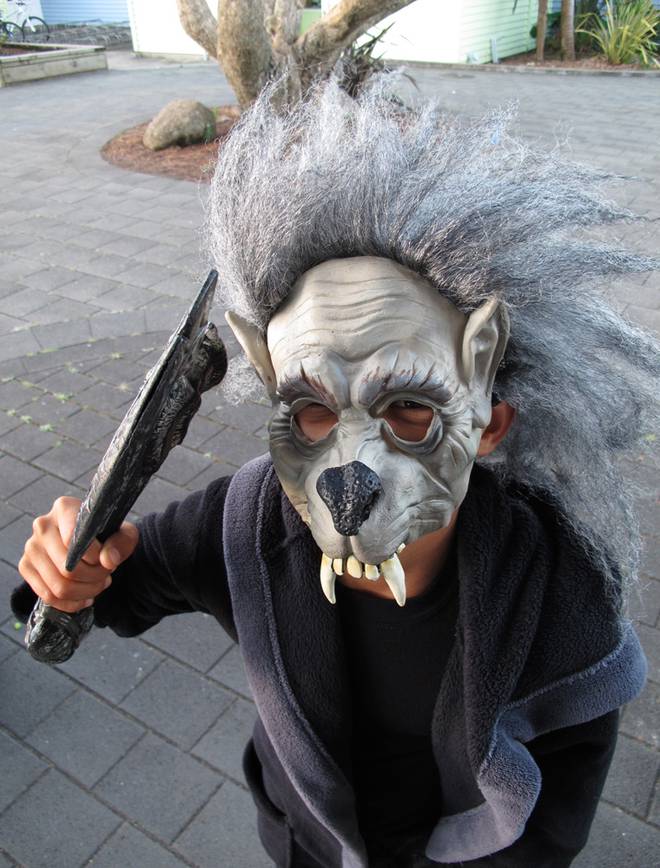 Includes real ghost, possibly
Even historic Kerikeri Mission Station - which, some believe, is home to a genuine ghost - is getting in on the Halloween act.
Starting today Kemp House is promising "spooky chills and thrills" for kids aged 7-13 in its Hall o' Screams. Kids should wear a scary outfit; adult supervision recommended.
The hours are 3-7pm Wednesday to Friday and 10am-7pm on Saturday. Admission $2.

Garden Safari
Water is the theme of this weekend's Kerikeri Garden Safari with the 17 gardens on this year's trail featuring ponds, inlet views, fountains and even an indoor water garden.
The annual fundraiser by Kerikeri Rotary Club is one of the highlights of Northland's gardening calendar. The gardens range from small urban plots to sprawling coastal estates, all within a 15-minute drive of the town centre.
The safari will be held this Saturday and Sunday, October 31-November 1. Refreshments will be available at two pop-up cafes, one operated by Hospice Mid Northland at Oakridge Villas (garden 5) and the other by the Northland Tuis Marching Team (garden 14).
Tickets are $25 from gardensafari.co.nz or from Kerikeri New World, Shoestyles (Kerikeri and Paihia), Kwan's Garden Creations and Unichem Kerikeri Pharmacy.
Money raised by the safari pays for a range of community and youth projects in Northland and overseas.

Russell blooms
It's shaping up to be a busy few days for garden-lovers with Russell holding a traditional flower show on Friday and Saturday. The show will be in the town hall from 9am to 3pm with extra stalls outside on the Village Green.

Possum power
Kerikeri's phantom possum sculptor has struck again, this time paying homage to the All Blacks following their victory over the Springboks in the Rugby World Cup semi-final.
The latest installation appeared at the Kerikeri crossroads on Saturday and features a row of dead possums wearing sunglasses and painted-on All Black jerseys, above a billboard reading "Our men in black are back".
The "artworks" always feature dead possums and occasionally hares. Past sculptures have poked fun at political leaders, encouraged runners in the Kerikeri Half Marathon and offered Christmas wishes. One installation even appeared to be a proposal to the sculptor's girlfriend.

Student art show
Kerikeri High School's annual student art show opens at 7.30pm on Thursday evening, October 29, in the school auditorium off Hone Heke Rd. The exhibition will then be open from 9am-3pm on Friday and 9am-1pm on Saturday. Admission free. Many of the works will be for sale - it could be your chance to snap up a future McCahon ...

Day of the Dead
Kerikeri restaurant La Taza Del Diablo is marking the Day of the Dead, a colourful Mexican festival in which people remember friends and family who have passed on, with live music, dress-ups and salsa dancing.
Kerikeri duo The Luna Chicks will play from 6pm on Friday followed by Richie B on Saturday and a free salsa class from 3pm on Sunday.
Some serious prizes will be awarded for the best Day of the Dead costumes on Friday and Saturday nights.

Sailing day
Taipa Sailing Club in Doubtless Bay is holding an open day from 10am to noon this Saturday for anyone keen to join up or learn how to sail.
The club offers seven-week learn to sail programmes for juniors and adults with the first intake on November 7 and the second on February 20 next year.
Club days are held every Saturday; several junior and senior sailors are involved in club racing as well as travelling to inter-club regattas.
Contact Aevril Hibbard on aevrilhibbard@yahoo.co.nz for more information.

Do you have news or an upcoming event you'd like to see in this column? Send it to us, including your full contact details, to baynews@northernadvocate.co.nz.