As part of the Northern Advocate's election coverage we've quizzed the candidates on some of the issues that are important to Northlanders. The questions have come from readers and the Advocate. Here is the latest question and the responses from the Whangarei electorate candidates who submitted their response within the deadline given.
The Government is negotiating an international agreement called the Trans-Pacific Partnership Agreement (TPPA), that involves 11 Asian and Pacific Rim countries, including the United States. The Government says if it goes ahead it will provide billions of dollars worth of advantage to New Zealand, but critics say negotiations have been held in secret and what we know about the TPPA comes from leaked documents and detective work. Do you support the TPPA and why/why not?
David Currin
Internet Party
The Internet Party will safeguard the ability of New Zealanders to democratically exercise sovereign control and make decisions without undue influence over our country. We oppose the TPPA.
The TPPA is not be just another free trade agreement and in fact only five out of the 29 chapters actually deal with free trade issues. Leaked texts from the secret negotiations have shown the potential for the agreement to have deep negative impacts for New Zealand with protocols reaching far across our borders into areas such as investment, competition, regulations, environment, and labour.
All negotiating texts and other materials such as proposals of each government are secret and remain so until four years after negotiations are finalised. Public discussions have had to rely on leaked texts while select corporate stakeholders, particularly in the US, not only have confidential access but also are playing an active role in creating the proposed text of the agreement.
The TPPA has become a tool for a country's corporate interests to negotiate with foreign governments. While free trade agreements were primarily government-to-government negotiations with balanced commercial and public policy interests, the TPPA represents narrow corporate profit maximisation objectives taking on "partner" governments by constraining their future domestic law-making abilities. This represents an unprecedented challenge to sovereignty and independence.
Even the potential gains from the TPPA are increasingly becoming illusionary, for example increased access for New Zealand's agricultural produce are being threatened by bilateral US-Japan negotiations.
Paul Doherty
Green Party
No we do not support the TPPA. Following the leaking of TPPA papers we are concerned that it has the potential to undermine the ability of our governments to perform effectively. More than just another trade agreement, the TPPA provisions could hinder access to safe, affordable medicines, weaken local content rules for media, stifle high-tech innovation, and even restrict the ability of future governments to legislate for the good of public health and the environment.
We believe that the process should be transparent. This agreement has been negotiated behind closed doors with a level of secrecy that is completely unacceptable in a democratic society.
The NZ Government has the right to set down our own laws for the good of public health, consumers, workers and the environment.
Leaked details of the TPPA reveal that foreign investors and firms could sue New Zealand in a private international tribunal if our parliament or local councils pass laws that reduce their profits or adversely affect their businesses. This could include laws such as: a requirement for large graphic warnings or plain packaging of cigarettes and other tobacco products; requiring labelling of genetically-modified food and drink; and retention of agricultural regulations.
We believe the TPPA is being used to sneak in measures to bind its member countries to extensive and harsh laws on internet use that wouldn't be acceptable at the domestic level, including harsher criminal penalties for minor, non-commercial copyright infringements, and the possibility of internet providers having to disclose personal information to authorities without safeguards for privacy.
Kelly Ellis
Labour
As a general policy, we support the idea of trade agreements. However, the TPPA has been negotiated in secrecy and we will not be party to the signing of any document that erodes our sovereignty or reduces access to cheap medicines.
The Trans Pacific Partnership like any trade agreement could carry significant advantages for New Zealand. These have been estimated to to run into billions of dollars and and thousands jobs. However, the current agreement that is being negotiated by the Government is secret. We don't know what concessions we are making.
The people of New Zealand need to know what the Government is signing up to. We don't want to sign up to something which drives the cost of medicines through the roof and leaves us liable to being sued by huge multinational companies if we don't comply. Labour is very firm on this. No deal can be struck in secret. It must be a transparent process open to scrutiny and consultation. Enough of our children's future has been sold.
Les King
Focus NZ
Focus NZ is opposed to the TPPA and is so concerned about this agreement that a "Memorandum of Injustice" document has been served on Parliament, and a petition has been circulated for New Zealanders to join in this action. We urge everyone to sign the petition to protect their future.
The TPPA has too many unknowns in its current form, and the Government's reluctance to share any information is concerning, especially when it claims commercial sensitivity for the secrecy.
The commercial aspect has the potential to detrimentally affect every New Zealand business, now and into the future. Focus NZ does not believe the TPPA has any similarity to other free trade agreements in place, as it seems to us that the TPPA has too many advantages for the major foreign trading corporates, over the sovereign rights of our own New Zealand land and business owners.
If successful in the coming election, Focus NZ would fight against New Zealand entering the TPPA without full disclosure regarding the TPPA. We would demand detailed information around all aspects of the agreement, including the implications of entering the TPPA for our New Zealand land owners and businesses, and any detrimental aspects that may affect our economy, environment, communities and sovereignty.
Robin Grieve
ACT
This question cannot be answered without knowing what is in the agreement. With negotiations ongoing details are understandably suppressed. Any judgment now would be precipitous.
ACT reserves judgment on the TPPA until details are known and it is in Parliament for ratification. If it is well negotiated, we will support it. Free trade agreements do not take away a country's sovereign right. There is no sanction that can be applied to a country, should that country decide to act in breach of the agreement, unless that country chooses to accept the sanction because it wants to stay in the agreement.
ACT does support free trade agreements and it is a new and exciting world we are living in where we can export our products into markets that have been closed for so long. Agriculture is one of the most protected industries in the world and generations of New Zealand farmers have had to cope in a regime of punishing international barriers to our products. New Zealand, more than any other country, will gain from free trade agreements.
Free trade works both ways, so this will have a negative impact on local production of some goods because it will bring New Zealand consumers cheaper alternatives, which undoubtedly many will choose over the local product.
Chris Leitch
Democrats for Social Credit
While ostensibly about trade, the TPPA goes far beyond the trade of goods and services. It will affect the health, social, economic, political, civic, educational and cultural future of New Zealand. The Government says it will be great for New Zealand. I disagree. I will oppose it until all the details become public.
Ask anyone who supports the TPPA these questions:
Do you agree with the agreement being signed in secret without any details ever having been presented to Parliament?
Do you agree with the details of negotiation of its contents and how it will be interpreted, being kept secret until four years AFTER it's been in force?
Do you agree with big overseas corporations being able to sue New Zealand for millions in loss of profits, or even future potential loss of profits, if our government takes action to protect or promote public health, education, or the environment as has happened recently in Italy, Greece, Canada and El Salvador?
Do you support those legal actions being heard by a secretive overseas tribunal (ISDS) with no right of appeal?
Pita Paraone
NZ First
NZ First does not support this agreement - how can we when we and indeed most of the country do not know what the terms are.
Our country is certainly dependent on our exports but it is important to ensure that any trading agreement we enter into with other trading nations is in the best interests of New Zealand and it's citizens. To date, the Government has been silent on detail of the agreement and in fact has not given us any indication what is being discussed. New Zealand is an independent sovereign state and would not like to see this compromised in any shape or form.
Without the knowledge of what is being proposed for this agreement we, and I am sure those of us who pride our nation's sovereignty, would be interested in what is being proposed/discussed. Given the length of time these discussions have been taking place and the Government's continued reluctance to elaborate on those discussions, then New Zealanders can rightly be concerned and presume that there must be something to hide.
Matters such as the effect it will have on employment levels can easily be affected if the terms of this agreement give an advantage to our trading partners under this agreement.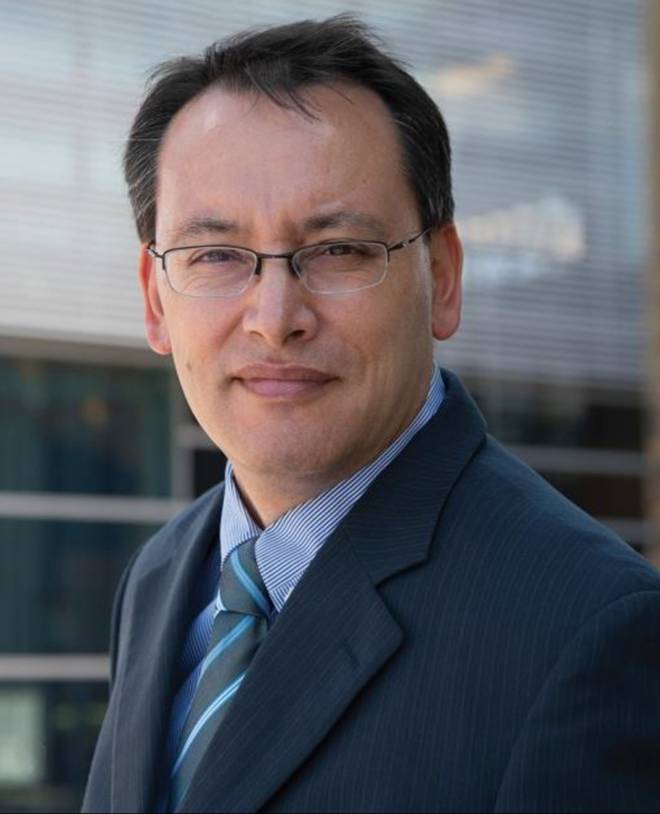 Shane Reti
National Party
The National Party supports economic development and prosperity that comes from free trade agreements. The TPPA is one such free trade agreement where the NZ Government seeks to extract the best possible position for New Zealand, inside of a multilateral agreement where other parties are seeking to do the same. The process towards an eventual agreement is the same as has been followed in other successful agreements such as that with China, which in itself continues to reward the strong economy that we have engineered. There will be some areas that are non-negotiable, and other areas where some flexibility will facilitate the desired outcome.