Eagles Nest Retreat has been awarded the Bay of Islands and Northland region's best hotel award.
The HotelsCombined.co.nz Recognition of Excellence Awards is a people's choice award for hotels in local regions based on outstanding customer satisfaction as rated by travellers.
The awards announce one local hotel winner in each of 62 Australian regions and 29 New Zealand regions during their peak visitor periods once a year.
A national winner for New Zealand will be announced in late 2018.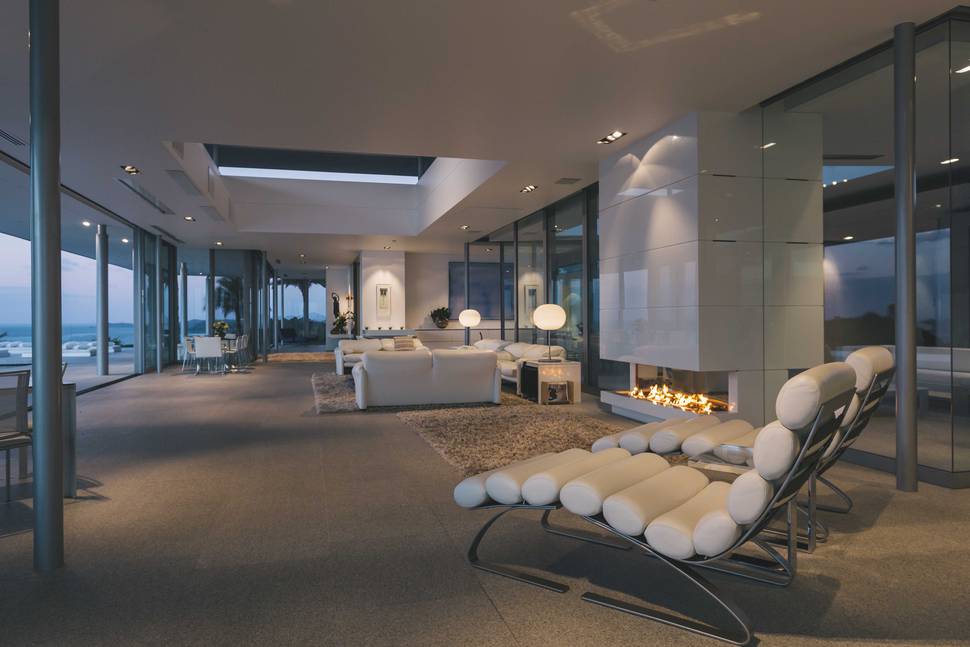 The awards' methodology is a unique analysis by HotelsCombined.co.nz's team of data experts who aggregate criteria such as quality and consistency of guest reviews, customer ratings, the absence of recurring or unresolved issues, blogs, forums and social media posts.
Finalists and winners are representative of the highest standards in the industry, averaging 9.7 out of a possible 10 points, compared to the industry standard of 7.2, placing them within the top 3 per cent of hotels worldwide.
Since 2004 Eagles Nest Retreat has received more than 35 awards including most recently 2016 World Travel Awards - Australasia's Leading Villa Resort, 2015 World Travel Awards – World's Leading Boutique Villa Resort and 2015 Signum Virtutis (the Seal of Excellence) at the Seven Star Global Luxury Awards.
Set atop its own private peninsula overlooking the beautiful Bay of Islands, the 75-acre retreat came out on top in the HotelsCombined awards for ratings, reviews and positive customer feedback in the Northland region.
Located on its own private ridgeline, the 5-star hotel offers breath-taking views of the Bay of Islands.
Guests in any of its five villas are spoilt by a private jacuzzi, personal chefs, a resident personal trainer, spa therapists and even a shopping mall.
"With five luxurious, and architecturally dynamic villas, the promise of fresh, locally sourced foods and fabulous resident chefs, spa therapists that offer exquisite in-villa treatments and a resident personal trainer, we still feel that it is the people that set us apart," said Eagles Nest's general manager, William Hudson.
"Eagles Nest is run by genuine local Kiwis who know the area and its people intimately. It's their stories and knowledge that connect our guests to the land and the water."
February is the peak period for travelling to the Bay of Islands and Northland, with more than 262,000 guest nights spent in the region each year, said Chris Rivett, head of marketing at HotelsCombined.co.nz .
The weather is ideal for cruising, sailing, diving, kayaking, bush walking, mountain biking and picnics on the many private islands, he said.
HotelsCombined.co.nz is a hotel price-comparison platform which partners with key online travel booking sites and hoteliers.
Kerikeri lodge among the best
New Zealand ranking results released by Trivago have placed Kerikeri Park Lodge as No 1 among Kerikeri hotels, and 27th best in the North Island.
Based on more than over 200 million traveller ratings, www.trivago.co.nz also ranked Kerikeri Park Lodge within the top 50 hotels in New Zealand, while the town itself was named the best destination in New Zealand to visit for the first time.
"Our service concept of 'casual luxury', through exceeding guest expectations, is truly rewarding for both guests and the property, and we are so proud of our small team who have been able to achieve these results in a relatively short period of time," Troy Clarry said.
"Most of all, knowing our guests are leaving with a positive, lasting memory of Northland and New Zealand is very fulfilling."
The success was largely attributable to the "talented team at the lodge, who were always guest-focused, improving on the status quo, understanding of the ever-changing needs of all guests and the stunning park-like location", he said.