An 11-year-old girl struck and killed by a train this evening was with a group of young friends - some of whom witnessed the tragedy.
Emergency services remain at the scene near the bridge on Great South Road, not far from Old Taupiri Rd, in Ngaruawahia tonight.
The accident happened about 6pm.
The circumstances of the incident are not fully known, but a source told the Herald the victim had been on the bridge with a small group of her friends at the time.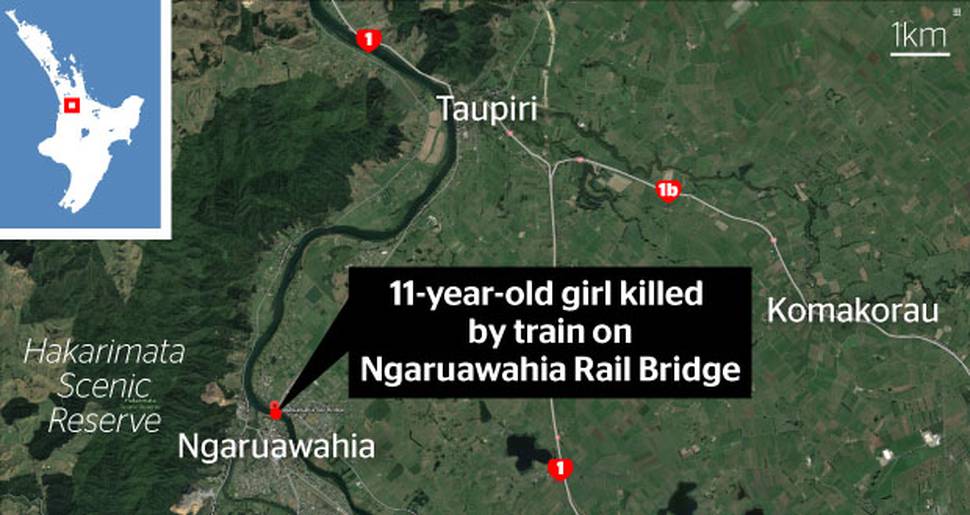 The children are tonight being supported and questioned by police.
Meanwhile, the driver of the freight train - which was travelling from Hamilton to Auckland - is also being supported tonight.
A spokeswoman for his employer, KiwiRail, said: "The locomotive driver is understandably distressed and as is normal practice, has been relieved of duties.
"The line is currently closed whilst police undertake their investigation.''
Earlier, loud sirens could be heard on the road. A train had stopped on the tracks nearby and police, ambulance and fire trucks could be seen.
Police are providing support to her family and the train driver at this time.
The girl's death will be referred to the Coroner.