Jesse Mulligan cherry-picks from the best of Queenstown's eateries.
Just a few years ago Queenstown-area food was dominated by pub deep fryers and stale hotel buffets. But the boom in tourism has driven an uncharacteristically responsive boom in the quality of cuisine. This was always a region of fresh produce and world-class wine, but you used to have to stop along the highway to try either. In 2018 there are enough good restaurants to support a week of fantastic eating. Here are some of my favourites:
Sherwood
Brought to you by the people who created Wellington's Matterhorn and Auckland's Golden Dawn, this is a 1980s motor lodge repurposed into hipster heaven. They do the best breakfast in the region and dinner is a similarly beautiful experience. Modern and ingredient-led, the kitchen leans on great local supplier relationships and a thriving vegetable garden to create world-class seasonal dishes.
Joining Sherwood at the top end is Vaughan Mabee, the new chef at winery Amisfield. His food is hyperlocal and sometimes foraged — one of the starters on our visit featured a local weed, Fat Hen, served three ways. The staff are designer dressed by Juliette Hogan and, as they buzz about on the outdoor deck pouring the full range of Amisfield wines, it's hard to imagine a more quintessentially Central Otago culinary experience. Cross your fingers that they're cooking rib eye — theirs is the most tender version I've tasted.
Dinnertime is often full with hotel guests but you'd do well to book in lunch at this fully functioning fine dining restaurant. Over a meal of tasting courses you'll get a sample of the luxury experienced by guests who pay thousands of dollars a night to stay at this high-end lodge, with a daily changing menu of seasonal delights supported by a carefully curated wine list. The chef, Jonathan Rogers, makes it his mission each day to reflect the best of the region's produce in his menu. On a recent visit standout ingredients included quail, venison, stonefruit, elderflower, freshwater crayfish and a clear teapot filled with bright cherry tomatoes.
One of celebrity chef Josh Emett's original ventures, Rata is hidden away from the tourist hordes but worth finding. Several dishes survive from the original menu — you suspect there'd be riots if they removed the signature cheese roll. Call ahead to reserve the Beef Wellington, a meaty classic available only on request.
Madam Woo
Worth dropping in just to try the "hawker rolls", made from fresh flaky roti bread. They used to be a special order for people in the know but these days they're so popular they've spawned their own spin-off franchise in Auckland.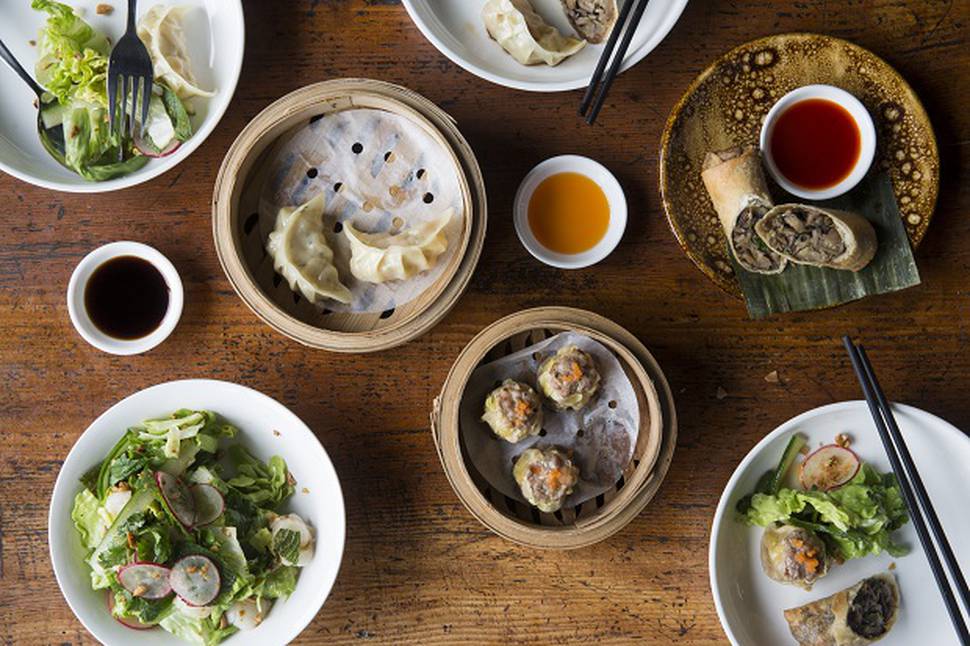 A more casual dining option, La Rumbla in Arrowtown is the restaurant of choice for industry people in the know — the place you go when you want to guarantee an excellent meal, but don't necessarily want to drop hundreds of dollars. The staff do an incredible job of maintaining fast, warm service despite the dining room being full most nights. If you go here, order the calamari. (03) 442 0509
Slow Cuts
When there's a spillover at La Rumbla the extras often end up at Slow Cuts, a sister restaurant featuring long and low cooking. The Cuban sandwich — pork belly, bacon and sauerkraut — is recommended. (03) 442 0066
Chop Shop
Another Arrowtown favourite, this brunch-focused restaurant does great coffee. You can sit up at the bar and watch the chefs work and look out for the specials. It's often the best way to pick what to eat, given you'll be eating what the kitchen staff are excited about. I chanced on some epic dumplings drizzled in Kewpie mayo, and was thinking about them for the rest of the trip. (03) 442 1116
Ferg Burger
Don't go to Ferg Burger, you'll only encourage them.
Yonder
A great option for brunch, Yonder typifies the movement away from fast and greasy towards intelligent wholefood. The kim chi rice bowl is great, and so is the tofu scramble — the staff won't look at you funny if you de-veganise it by adding an egg. Yonder is right in the middle of it all in Queenstown, so worth seeking out if you're wandering around your hotel looking for great coffee.
Notable mentions
If you're on the run grab a ham roll and a sticky bun at Provisions in Arrowtown. At the right time of year you can pick cherries at a number of farms near Bannockburn. Try some cheese at Gibbston Valley Cheeses or meet them at the Remarkables Market, where you can taste them head to head against Oamaru's Whitestone Cheeses, try some Heritage Preserves or boost your gut flora with a bottle of Revive kefir drinks.
FACT BOX
GETTING THERE
has a "Stay Four, Pay Three" deal available from May 1-September 30, with the final night of a four-night stay for free.