The Silver Ferns are the world champions of their sport - and it's two Bay of Plenty women who have helped get them there.
Silver Ferns coach Noeline Taurua - Silver Fern 108 and a former Rotorua woman who went to school in Taupō - and assistant coach, Tauranga-based Silver Fern 109 Deb Fuller, have led New Zealand's national netball team to world cup glory when they clinched a memorable 52-51 win over Australia in the Vitality Netball World Cup final in Liverpool on Monday morning (NZ time).
The win was the first time the Silver Ferns had won the World Cup title in 16 years and was in massive contrast to last year when the national side lost to Malawi at the Commonwealth Games with Janine Southby as coach.
Taurua's reign as Silver Ferns coach since last August has been a dual role, also holding the head coach position with Australia's Sunshine Coast Lightning, again proving herself as a winning leader.
Her Lightning team have won back-to-back titles in Australia's Super Netball League and under her tutelage, the Waikato Bay of Plenty Magic became the first New Zealand team to win the transtasman ANZ Championship title in 2012.
Tracy Walters from Mount Maunganui's Harbourside Netball Centre says the region was lucky to have someone of Fuller's experience and expects the Silver Ferns' win to have a positive impact on the sport locally.
The centre covers the whole Western Bay of Plenty with about 5000 people playing netball.
"There has been that indication that players are sort of choosing to go to other codes or they play multiple codes and they're prioritising other codes above netball so you know, hopefully this win will ignite and sort of get more players to choose netball as a sport they want to develop and compete in," Walters says.
"We're very lucky to have Deb. As a local she's very connected to the centre. She's there with her daughter, she coaches from real grassroots level and she runs numerous programmes for coaches and players who aspire to grow in their game, and with this [win], it's just fantastic because we've got that very valuable resource."
Former Silver Fern and Waikato Bay of Plenty Magic player, Pāpāmoa's Jodi Tod said Fuller and Taurua were a dynamic duo and had the same personality, focus and values when it came to netball and the culture they strived to create.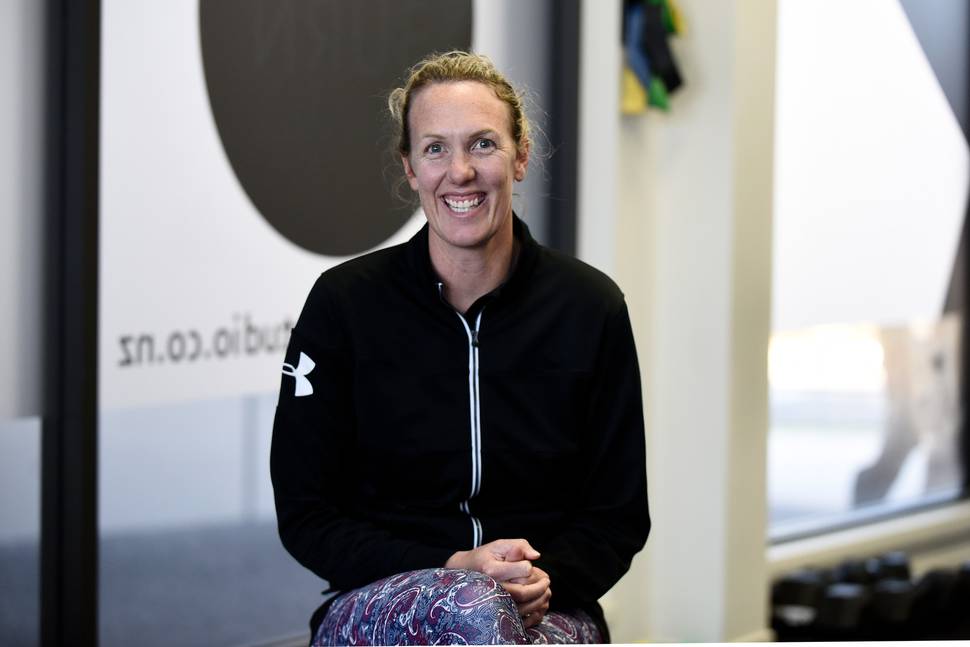 The pair shared a holistic approach to players and the game which is something that made Tod want to play well for them.
As someone who has been coached by Taurua, Tod says her style is something she likes to emulate. One of her biggest takeaways was trusting her gut on the court.
"She could have all these game plan and all these structures but if it's not working just to go with your gut and put it all out there."
"I've always been under Noels so whenever I went back to coach, I always took on her stuff and I think that just help develop the person."
Fuller offered a lot of constant encouragement and would bounce off Taurua well, and brought an impeccable defensive knowledge.
She jokingly said she doubted her body could cope playing again but is back into coaching this year - her 7-year-old daughter Ruby Elliott's team at Tahatai Coast Primary School.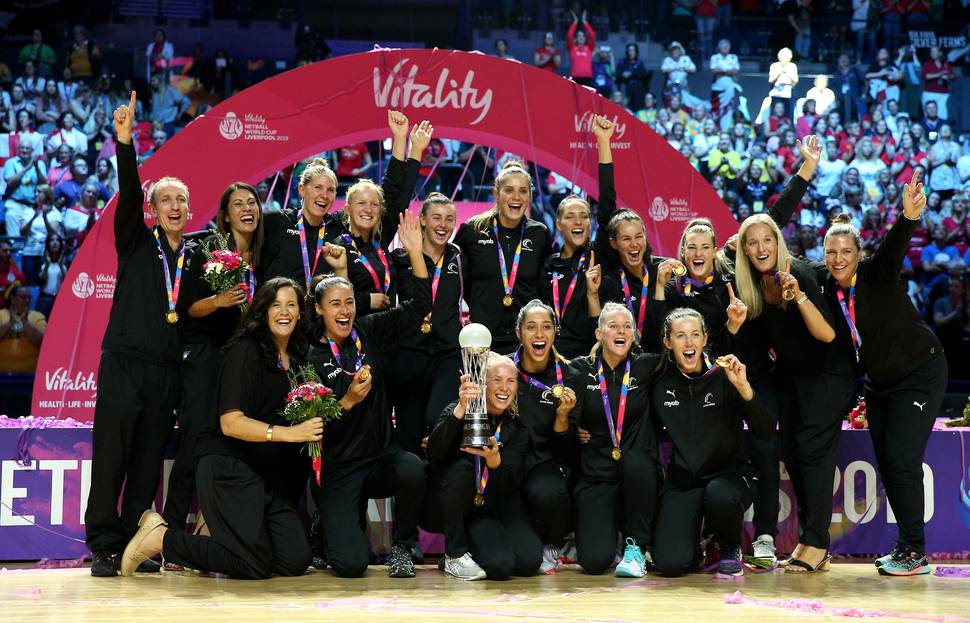 Tod watched the game with Ruby, and both were impressed.
"It made you miss those friendships and miss that environment and miss that celebration and that whole like team triumph feeling."
"I think it was one of the one times where we didn't look panicked at all you know, even when they came back a little bit, they just looked calm and composed," Tod says.
That, in part, would have come down to Taurua's coaching style, she says.
"You just look at Noels' personality and she's just all about the person and you know, not putting the pressure on them.
"She wants the girls to be great people, great athletes on the court but also great people off the court and that's always been Noels' big thing. It's not just about the game you know, it's about the people and the people that we are and I think that really shows."
The Silver Ferns' win, Tod hopes, will boost netball once again.
"I think it will definitely give a lift of the sport and try and give another little push after our bit of a lull there, so I think that's going to be awesome," Tod says.
Former SIlver Fern Jodi Tod
has signed for the Waikato/BOP Magic for 2020 and has played under Taurua's guiding wing in both the Magic and the Sunshine Coast Lightning.
She was up to watch the game and describes Taurua as "a coach who, as a player, you want to play for".
"You want to do everything you can to get her the result," she said.
"She brings in a culture that's about family and belief and she installs belief in the players," she said.
"You just look at her and think - man I'm so lucky to be coached by you."