They were lining up hours before the gates even opened.
In the end about 450 packed out Dean and Marian Butler's property for the 10th annual Pauls Road Live music festival.
Festival goers did their best to find shade to enjoy the day of music as the late summer sun beat down.
Acts this year included Andy Anderson & Tripsplat, The Blues Buffet, Reset, Burns the Bridges, Whiskey Mama, Craig & Angie and Bullfrog Rata & the Troublemakers featuring Jamie Knap.
Mr Butler said they always aimed for a good mix of music.
"There's a lot of good musicians in Whanganui and a lot we have to turn away," he said.
"I think people that come like that it's all pretty relaxed here, the setting and the good line-up of music."
The festival began about noon and continued into the evening.
"We sort of carry on a bit, some people have the day off the next day. Then we've got clean up tomorrow," Mr Butler said.
"The gates were supposed to open at 11.30am but we had people turning up at eight o'clock.
"We couldn't ask for a better day.''
The festival has been running since 2008. All proceeds go to the Starlit Hope charity which helps children with cancer and their families.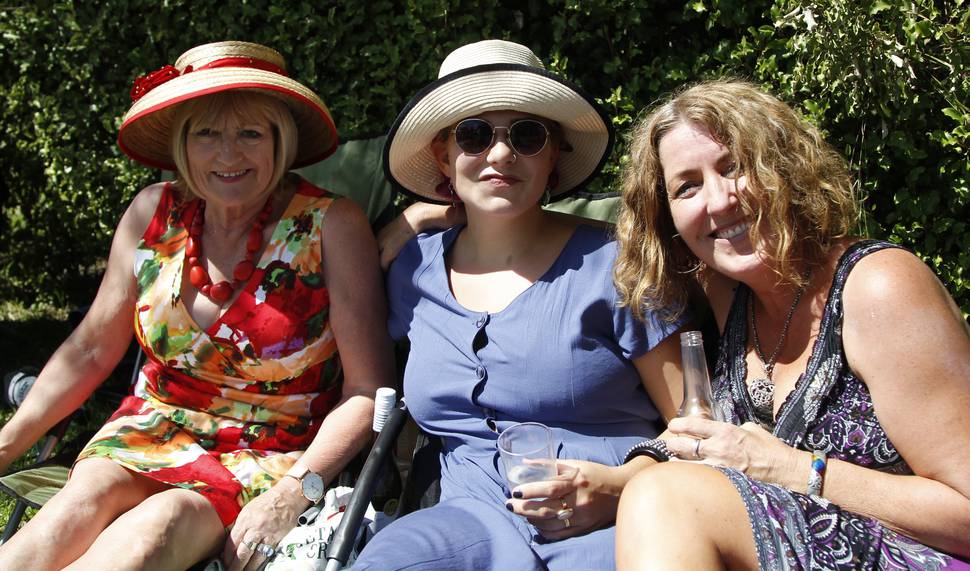 About $3000 is raised each year and this year it will be given to three families.
"There's a lot of planning and a lot of meetings and I build the stage to make it look like a bit of a Woodstock thing," Mr Butler said.
There's a lot of helpers though."