Driven looks at a big day out for fans of speed
A transtasman battle will take place at the Highlands Festival of Speed at the end of January, when competitors in the Central Muscle Cars series take on stars of the Australian Touring Car Masters at Highlands Motorsport Park at Cromwell in Central Otago.
"We're super excited to have racing legends such as expat Kiwi Jim Richards and Aussie stars John Bowe and Andrew Miedecke heading to Highlands Motorsport Park as part of the Australian Touring Car Masters to compete in the first transtasman battle with our local Central Muscle Cars heroes," said Highlands Motorsport Park general manager Mike Sentch.
The Kiwi-Aussie clash over the weekend of January 31 and February 1 is part of the second edition of the Highlands Festival of Speed, when the Highlands' team brings together an array of displays and entertainment to celebrate New Zealand's amazing collections of classic and heritage motor vehicles and passion for classic motor racing.
The first Festival of Speed attracted thousands of fans during Easter this year with such attractions as a vintage fashion show, a classic car show and demo laps by vehicles from the Highlands' National Motorsport Museum, such as the Benetton 191 Ford Cosworth Formula 1 car and the McLaren MP4 12C GT3 race car.
"This will be a one-off appearance from at least ten of the Touring Car Masters drivers who will be travelling to Highlands with some of Australian motorsport's most iconic muscle cars such as Falcon GTs, BOSS Mustangs, Chevrolet Camaros, Chrysler Chargers, Holden Monaros, and the giant-toppling Holden Toranas," Sentch said.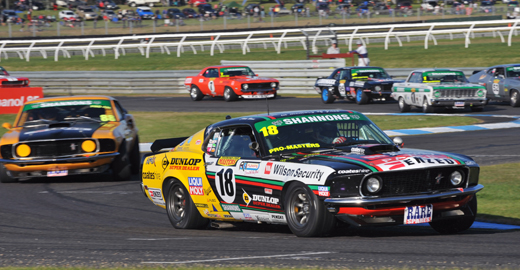 Photo / John Morris
"We were so impressed with the show that the Central Muscle Cars brought to Highlands this year that, although we and the series organisers had agreed that they'd race here just once every two years, we have negotiated a travel assistance package to ensure that many Central Muscle Cars competitors can travel from around the South Island and over Cook Strait."
The decision to move the second edition of Highlands' classic car and racing festival to the end of January means it will coincide with other events for likely participants, such as the planned Southern Festival of Speed which takes in classic races at Christchurch's Mike Pero Motorsport Park, Timaru's Levels Raceway and Invercargill's Teretonga circuit.
"Due to the success of the first Highlands Festival of Speed and the current level of inquiry from prospective competitors, there was an obvious benefit to ensure our event fitted among other events of a similar nature running nearby around the same time," Sentch said.
"We also wanted to open the Highlands Festival of Speed up to a wider range of classic and historic categories to ensure those who are travelling south can maximise the opportunities to race and participate in multiple events over the summer period."
Further categories for the racing side of the Highlands Festival of Speed are still to be announced, but competitors and fans will be able to enjoy two days of racing on the Saturday and Sunday.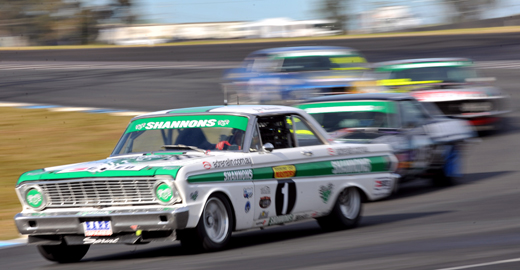 Photo / John Morris
As well, they can expect an interesting array of classic vehicles and classic boats to be on display, along with selected market stalls and great food and refreshment providers.
"Everyone who's been to a major event at Highlands Motorsport Park knows we try to make a complete weekend of entertainment for the whole family - top class motor racing, on and off-track action, special interest displays and activities for all to enjoy," Sentch said.
• More information about the Highlands 101 race meeting, the Highlands Festival of Speed and all regular Highlands Motorsport Park attractions is available on the venue's website, www.highlands.co.nz, and on Facebook at facebook.com/HighlandsMotorsportPark.