Suzuki Motor Corporation has announced that it will return to the MotoGP class of the world's top motorcycle racing series, the FIM1 Road Racing Grand Prix (MotoGP), from 2015, at the press conference of the INTERMOT International Motorcycle in Colgone, Germany.
With the development of the MotoGP machine and team structure prepared, Suzuki has decided to rejoin the MotoGP series from 2015, and announced its newly-developed MotoGP machine, the GSX-RR, team riders, and team structure at INTERMOT.
Suzuki had temporarily suspended its participation in MotoGP from 2012, but has been continuing with the machine development toward its return. Through MotoGP racing, Suzuki will develop more attractive products by giving technical feedback to the products, and improve the brand image.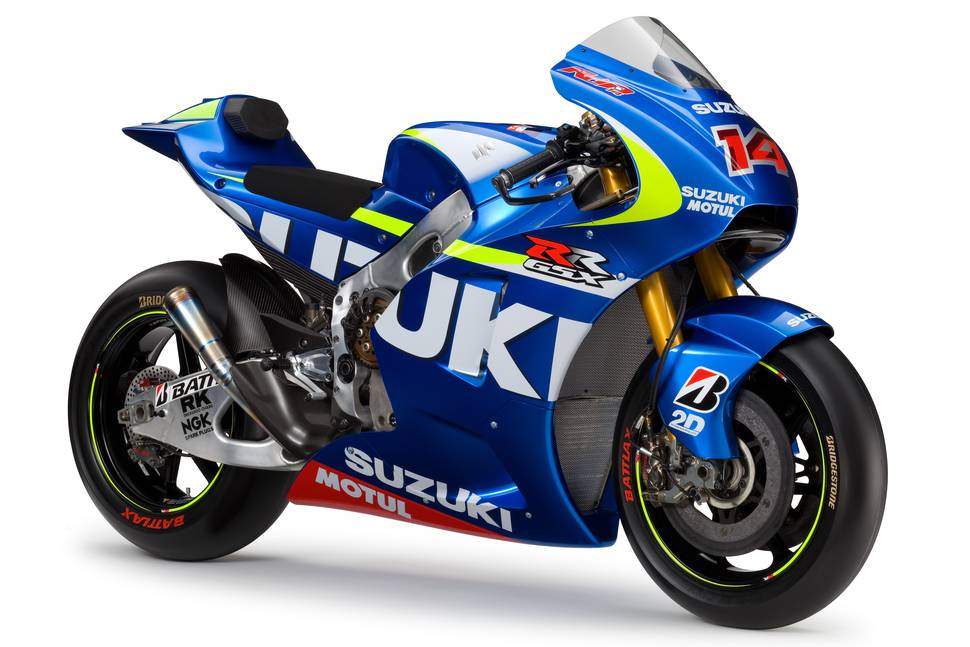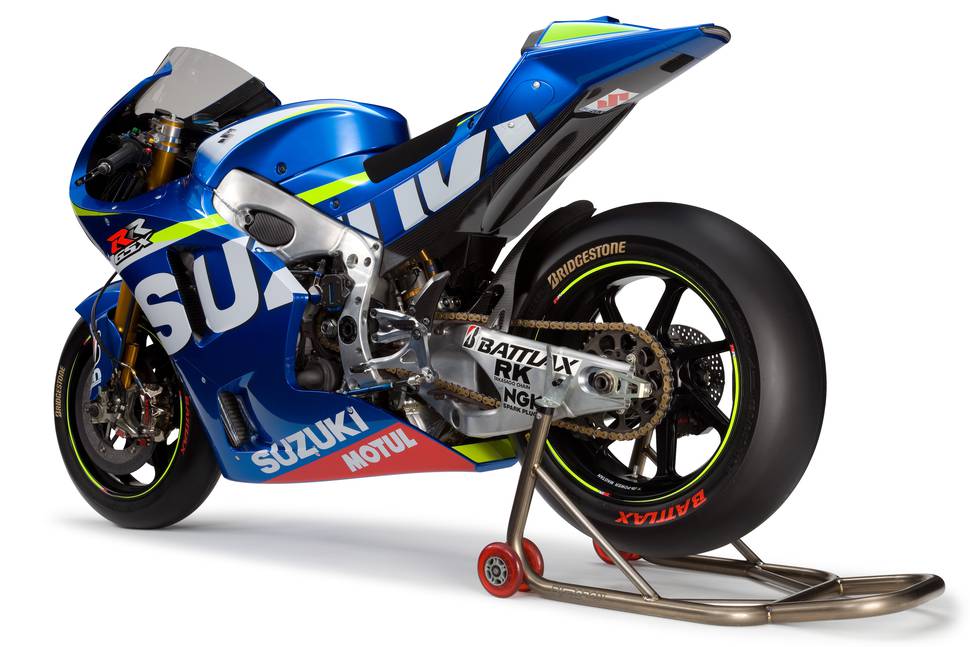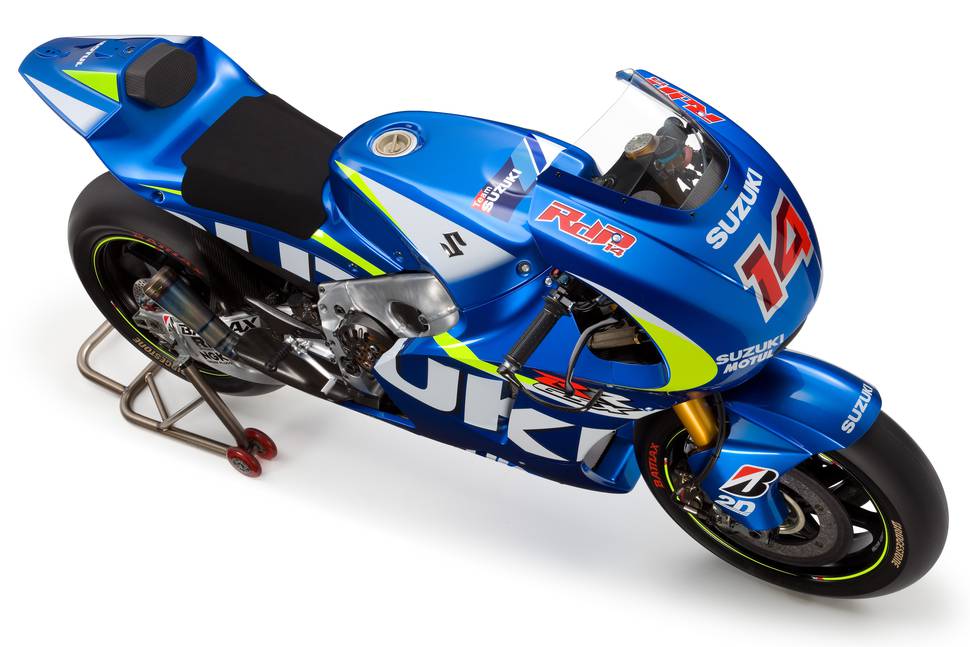 Development of the GSX-RR was started in 2012 with the aim to achieve high performance in the MotoGP class, as well as to give technology feedback to production models such as the GSX-R range.
The GSX-RR utilises a newly-developed 1000cc in-line four-cylinder engine that realizes a strong, flexible engine character, fuel efficiency, and durability at a high level while producing a competitive 169Kw.
The twin spar alumininum frame helps the bike weigh in at only 160kg as per FIM regulations and the layout keeps its width slim for both maneuverability and aerodynamic performances. The frame should also help the team optimize body strength and weight balance.
The aim was to develop a highly competitive MotoGP machine that can bring out the straightforward maneuverability developed over the years with the GSX-R.
Spanish riders Aleix Espargaro and Maverick Vinales will be piloting the bike at its first race outing at the Valencia GP where the team are making an appearance as a wildcard, while Italian Davide Brivio will be making the hard decisions as team manager.