Damien O'Carroll drives a 'soft roader' that's a whole lot harder than most
Like the other half of its parent group's name, the Audi part of the VW Audi Group is expecting some rather impressive things from 2014, globally and right here in New Zealand.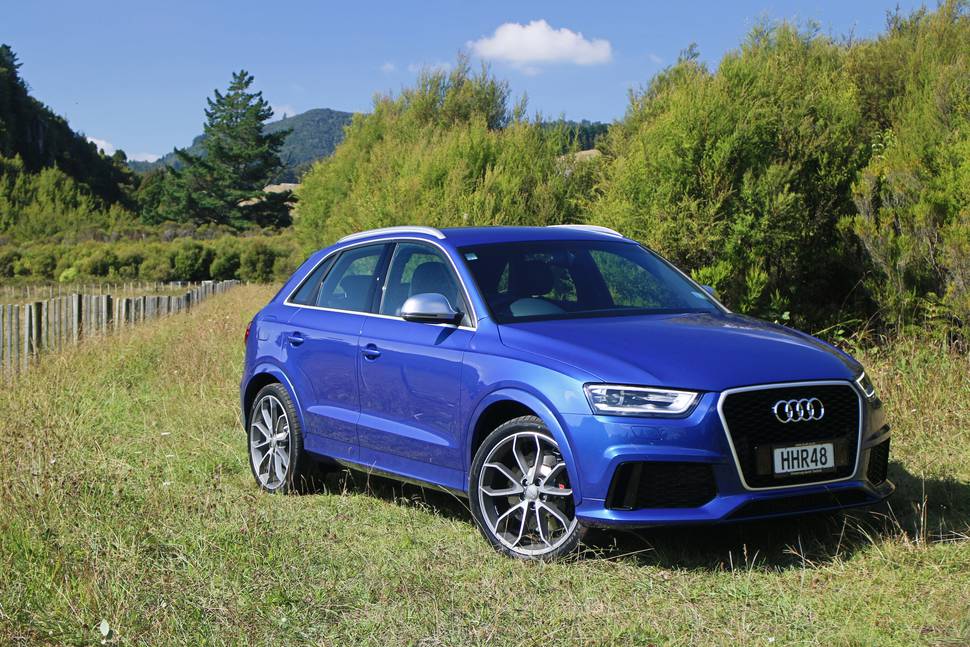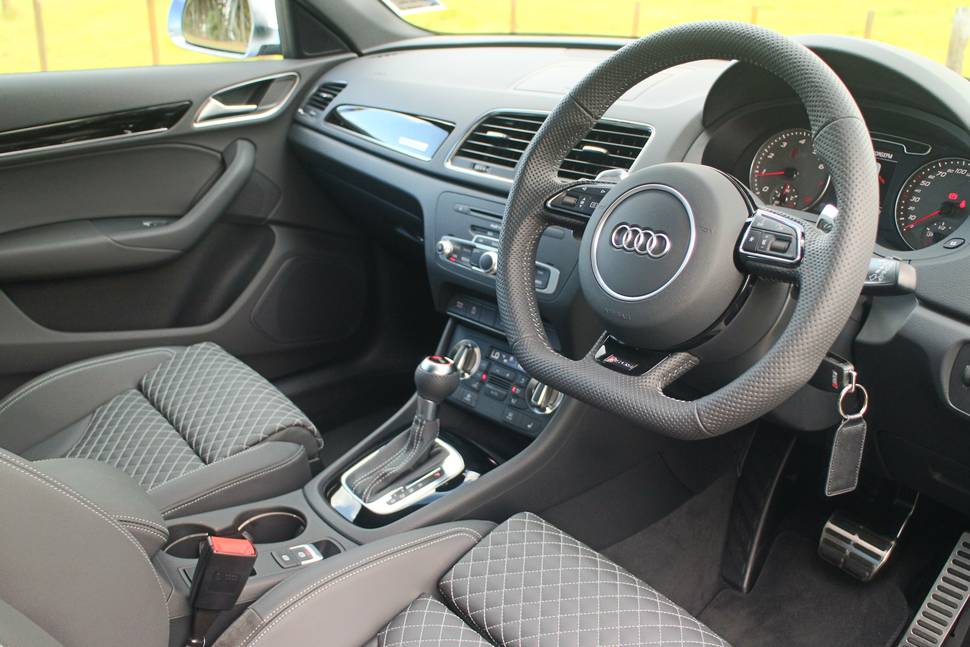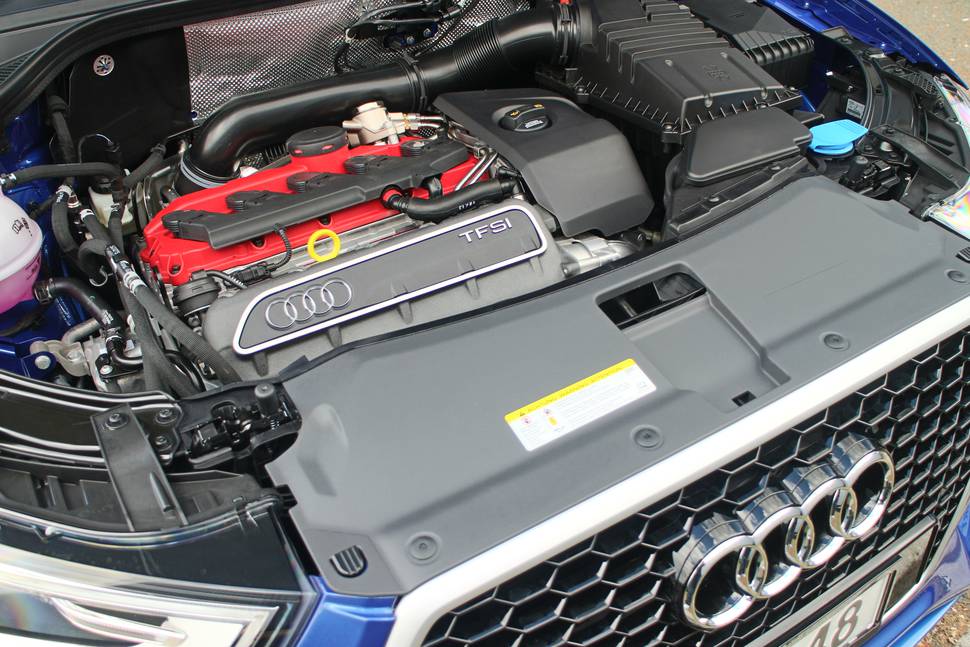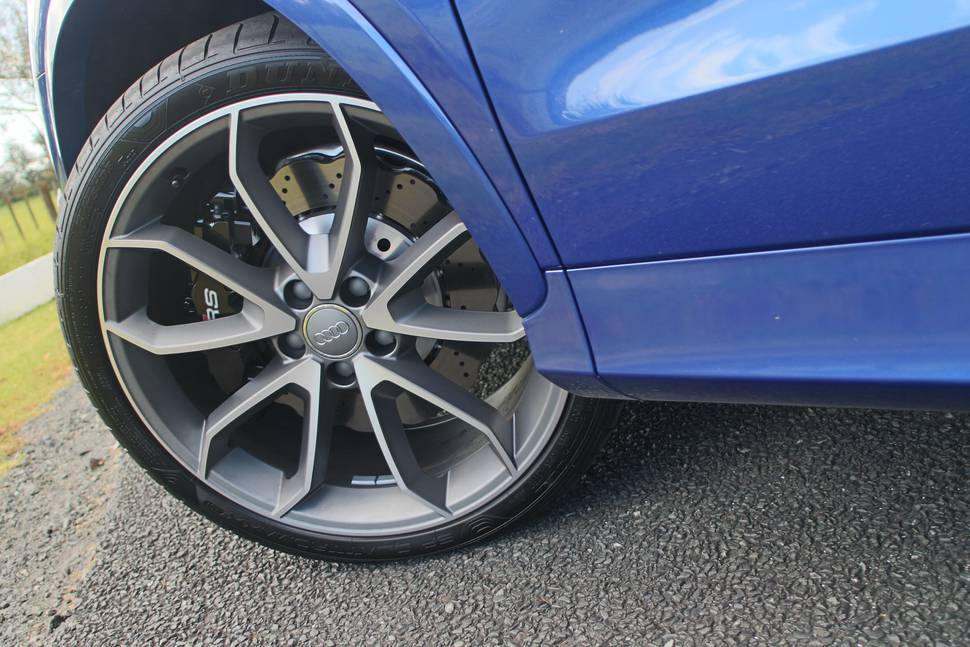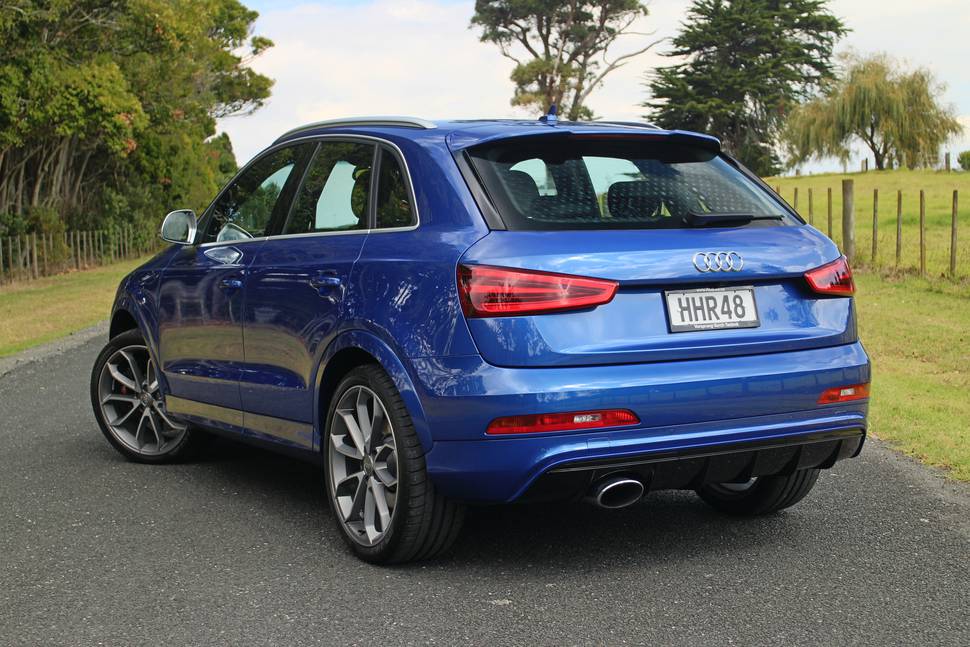 A large part of the German manufacturer's recent success is based around its Q series of SUVs (Q3, Q5 and Q7) - a segment that has grown dramatically in the last few years - which make up a full third of all Audi sales in New Zealand and, as such, are also a big part of their plans for the rest of 2014.
But another big part of Audi's local sales mix is the S and RS cars, the serious performance machines we seem to be rather fond of in this country. In fact, we are so fond of them that if sales of S and RS are taken as a percentage of overall Audi sales, then New Zealand is firmly in the top three globally.
With those two key facts in mind, it comes as no surprise that Audi NZ boss Dean Sheed was rather looking forward to the local appearance of the first SUV to wear the RS badge, the RS Q3.
Audi's smallest SUV has done well on these shores and Sheed expects the addition of the $104,900 RS version to add 40 sales to the overall Q3 tally by the end of 2014, adding to the 140 sales of the TFSI 2WD petrol and 70 of the TDI 4WD diesel variants that he also expects this year.
That places quite a weight of expectation on the hottest Q3 and, frankly, it certainly seems to have the goods to deliver on that expectation.
It certainly gets proceedings off to a good start by packing a rather wonderful 228kW/420Nm version of Audi's brilliant 2.5-litre inline five-cylinder turbo engine that has previously seen a bit of RS action in the TT RS.
This particular engine was undoubtedly the highlight of the RS-ified TT, which was blisteringly fast but emotionally distant.
The engine provided furious speed and a wonderfully characterful and aggressive noise, but the rest of the car was like playing a graphically and sonically perfect video game, with virtually no feel or feedback coming from anywhere.
More recent fast Audis have certainly reduced this emotional barrier, with cars like the RS4 and RS6 offering plenty of angry noise and staggering performance, but also allowing a decent amount of feel into proceedings. We were desperately hoping the RS Q3 would follow - and possibly even improve on - this trend.
And to Audi's eternal credit, it does. The RS Q3 feels great on the road.
Despite the higher ride height afforded by the SUV basis of the small Q3, the RS version feels utterly planted and is almost entirely free of body roll.
Underneath your bottom - which is lovingly gripped by thoroughly sexy diamond-stitched leather sports seats - the chassis offers some decently useful feedback about what is happening with grip and road surface, while the steering, although still traditionally Audi-distant, has a decent feel to it as well as an actual bit of communication.
It still isn't exactly bristling with feedback, but it is wonderfully sharp and precise. But then the Q3 has always been one of the better recent Audis when it comes to providing useful driver interactions.
And those interactions are very much appreciated here, as the RS Q3 has staggering amounts of grip to add to its sharp handling - flick it into a corner and it simply goes around. Try the next one a bit harder and it just digs in even better. Really throw it into the next corner like you have suddenly lost all common sense, reason and quite possibly the will to live, and it simply hammers through like it is mocking you.
Charge into a corner like you have no intention of coming out the other side and it will push wide at the front with a bit of tyre-howling mockery before a quick lift brings things back into line without the RS Q3 ever really going off the boil, so well calibrated is the stability control system.
So, the RS Q3 possesses surreal handling, decent feel and feedback and, with that five-potter under the bonnet, some seriously good performance - 0 to 100km/h whips by in 5.2 seconds. That means it's a properly good RS car then?
Well ... it certainly is a properly good car. In fact, if it was badged as an SQ3 we would be absolutely raving about how good it was.
However, there is one vital thing missing that every really good RS Audi should have - a mighty bellow that terrifies elderly pedestrians, annoys the neighbours first thing in the morning and makes law enforcement individuals stare at you like you are tripling the speed limit even when you are just idling down to the corner dairy. The RS Q3 doesn't have that.
Don't take that the wrong way; the RS Q3 sounds fantastic. It has a wonderful off-beat 5-pot rumble that hardens up nicely into a thick, deep-chested bellow at higher revs.
But while it is a very nice sound, and quite an aggressive one, it is not one that sounds like the Earth's crust has split open and is collapsing in on itself. Like the RS6 does. Or the RS4. Or even the similarly 5-cylindered TT RS.
This lack of aural belligerence acts in subtle conspiracy with the RS Q3's ridiculous ease of use around town to rob it of something special that all the best RS Audis seem to have. That bit of mongrel that is noisy, antisocial and capable of scaring the hell out of you when you weren't expecting it.
Still, while the RS Q3 isn't going to offend the neighbours when you fire it up at four in the morning, it will still make the early-morning thrash that will follow an absolute blast.