Caponord has heady blend of boisterous B-roads blaster and gloriously flamboyant soundtrack, writes Jacqui Madelin
This Aprilia Caponord had me the moment I first blipped the throttle to unleash that unholy engine. This is a Viking berserker of a soundtrack; a feral bellow that conjures heaving muscles, unstoppable power, rippling golden locks and fearless bravado spiced with danger; a shouty opera that will send strong men weak at the knees - never mind women.
And no wonder, for this 1197cc, 90-degree V-twin motor was largely filched from the hooligan Dorsoduro, albeit tuned to boost mid-range and cut thirst, and further controlled via three rider-chosen engine maps. Sport throws all 92kW and 115Nm to the rear wheel at optimum revs, Touring softens response, and Rain cuts power to 74.5kW.
It's not just the engine that makes this bike hard to pin down, for Aprilia tags it as a street enduro, and hints at "the possibility of tackling light off-road routes" and "more adventurous touring".
However, you won't be taking it anywhere New Zealanders call adventurous; not with those 17-inch wheels and that road-oriented rubber, not to mention the wires running along the lower frame rails.
It would last five minutes on your average trail before something vital ripped loose. No, this is a tourer with back-road blasting in mind; a muscle bike that will use the manoeuvrability of its upright dirt-bike geometry, its wide bars built to tip you far into a bend and it's extreme cornering clearance to blitz most B-roads you care to name, then carry you and your sweetheart any distance, and do it in superlative comfort.
We tested the $27,990 Touring version (the standard bike costs $24,990) with comfy stepped seat and pillion grab-handles joined by the handsome panniers, colour-coded to the bike's paint.
The Caponord's design learned from extensive aero studies to divert air past rider and passenger.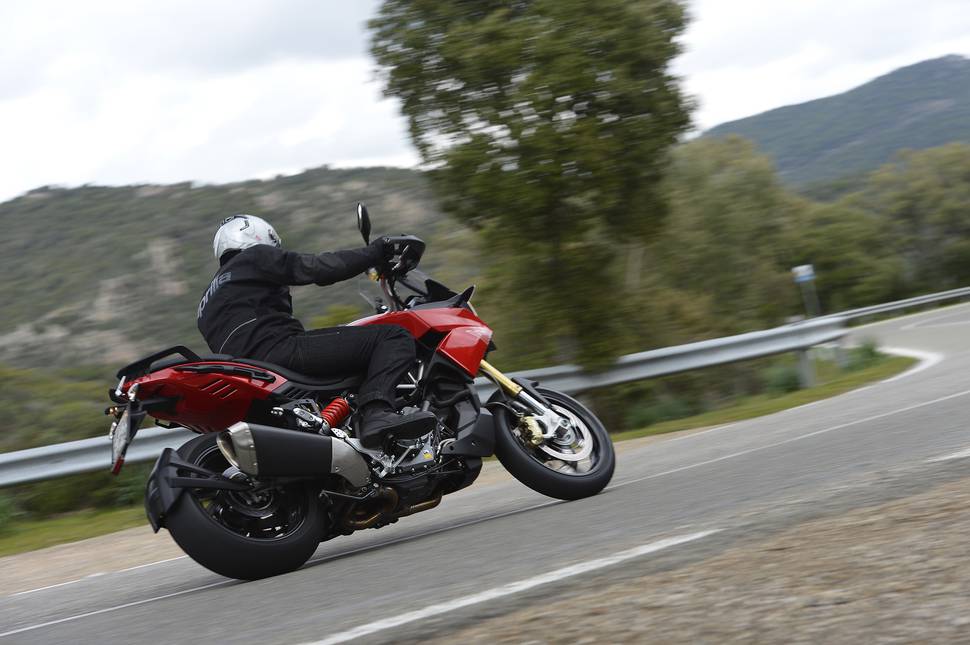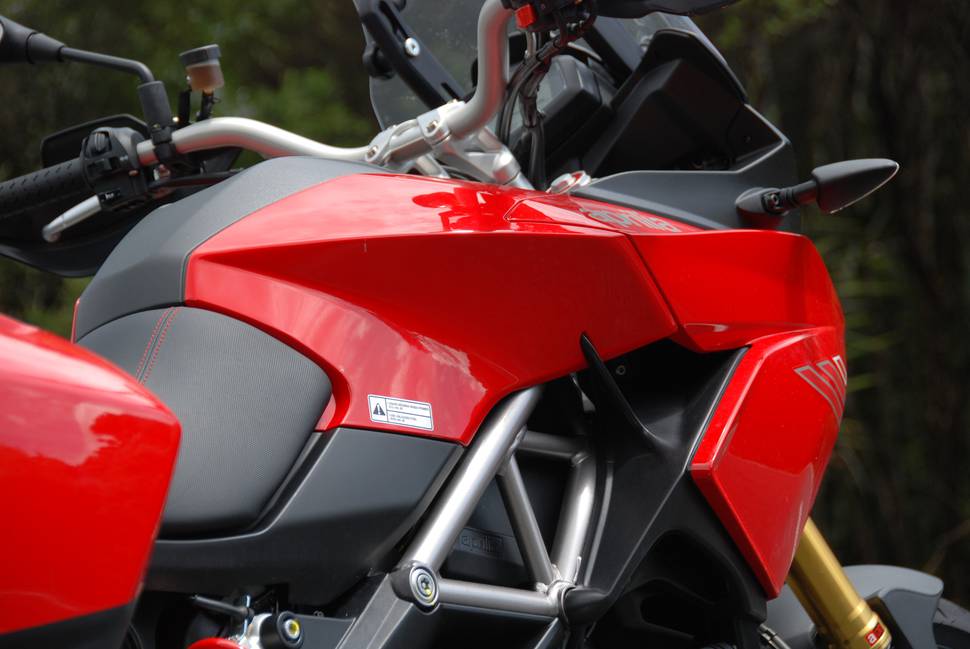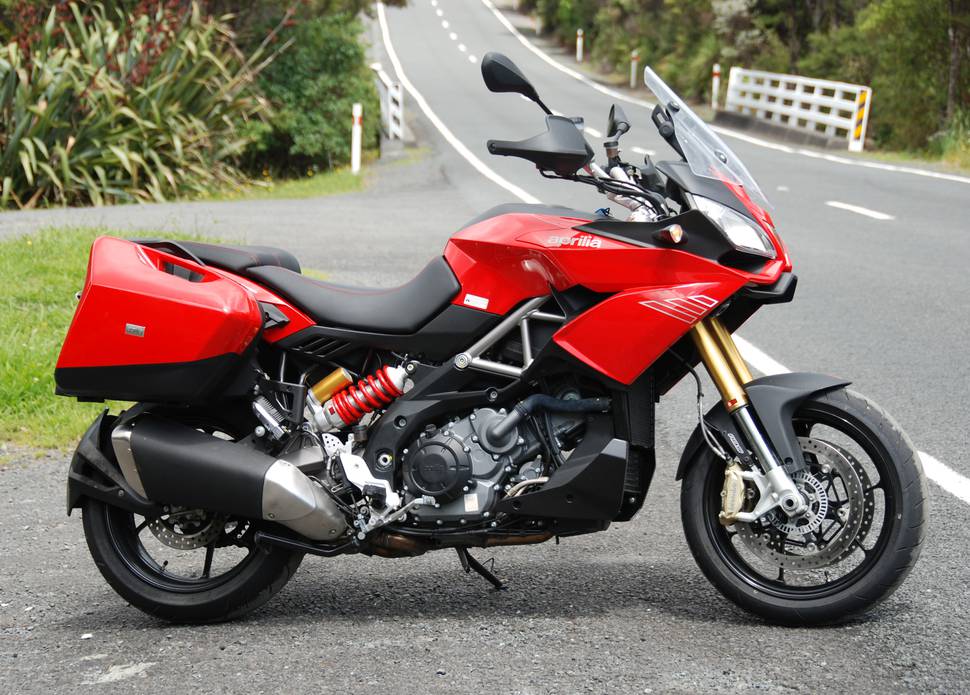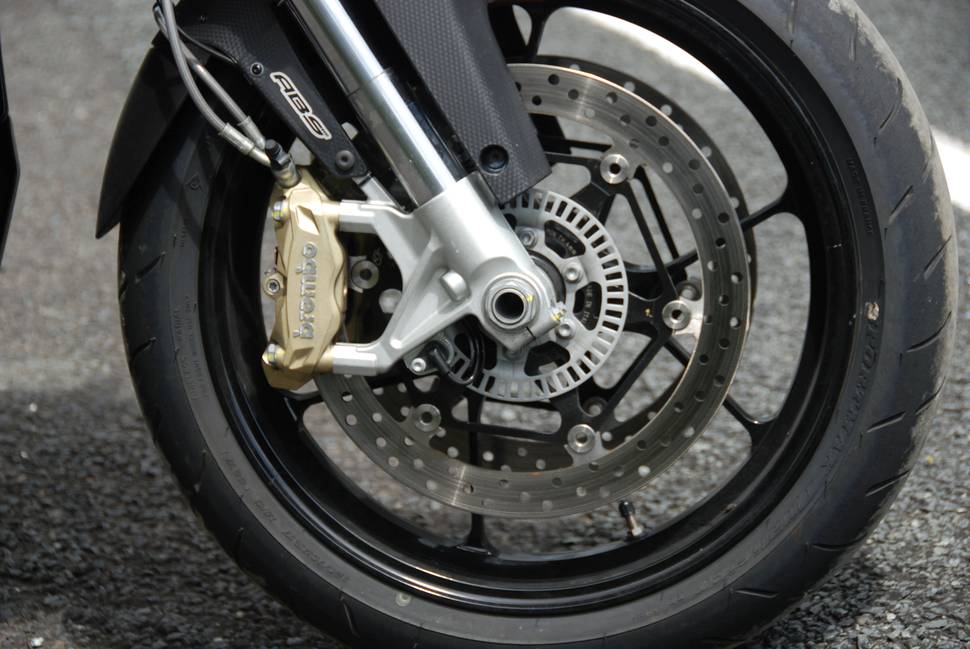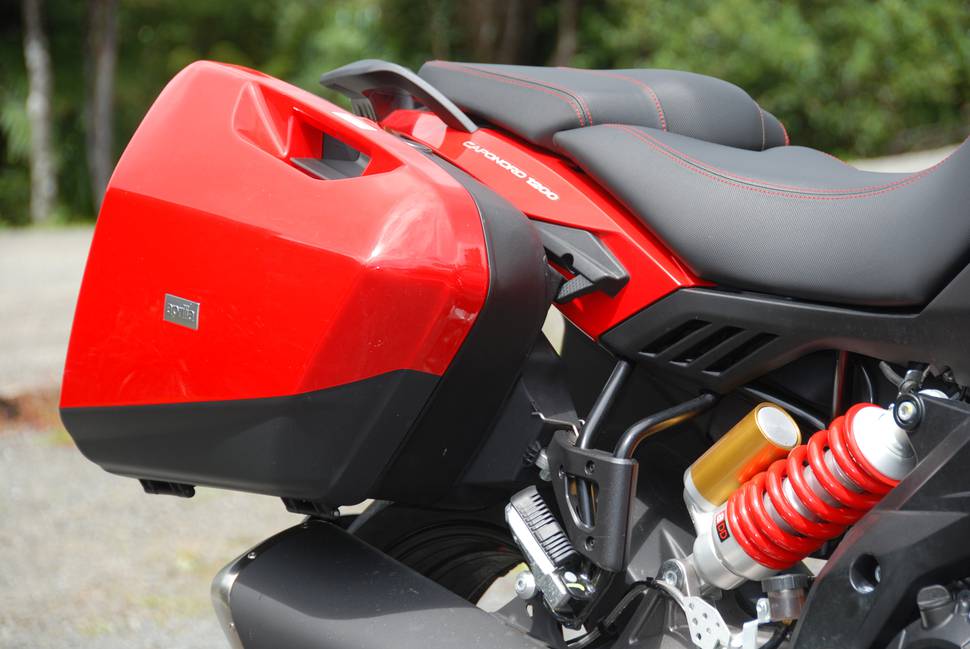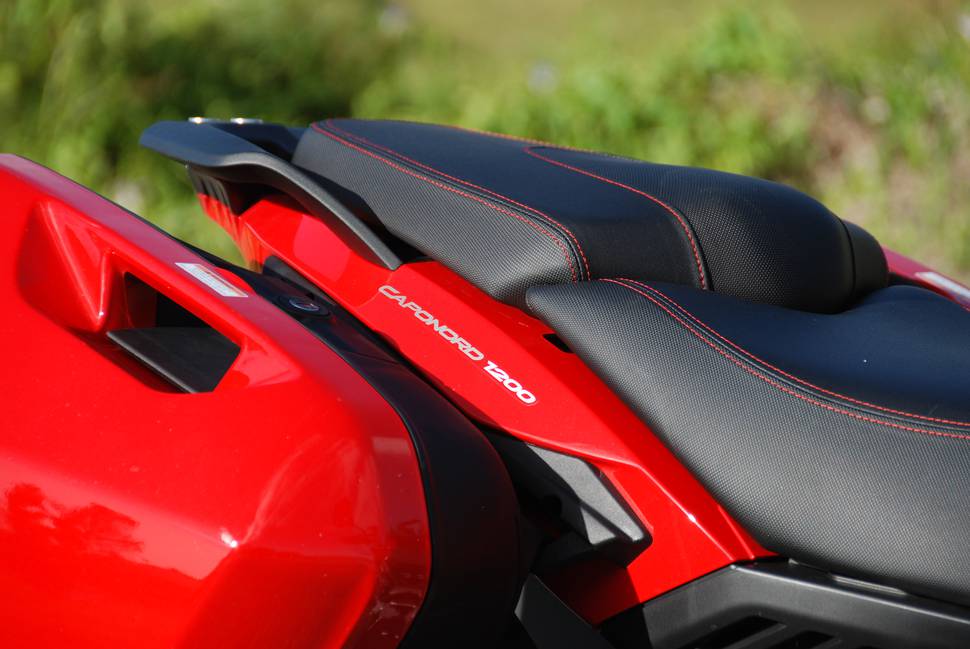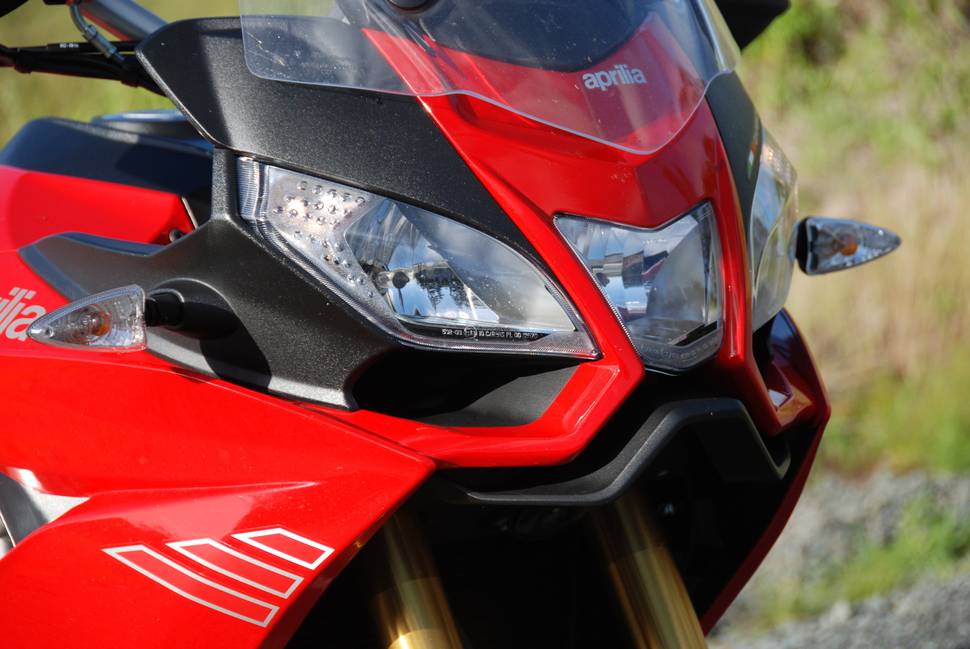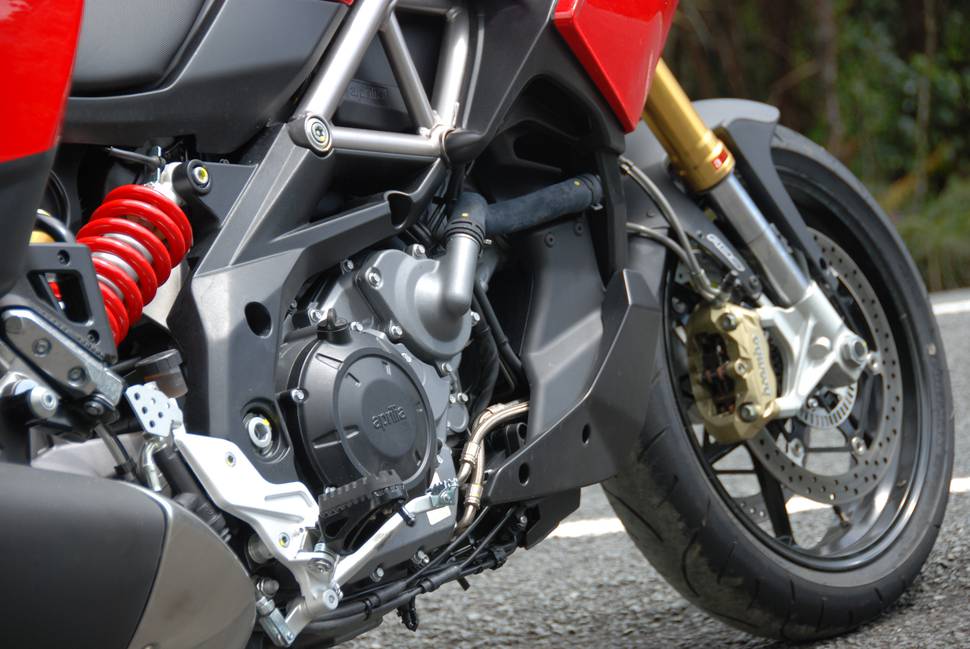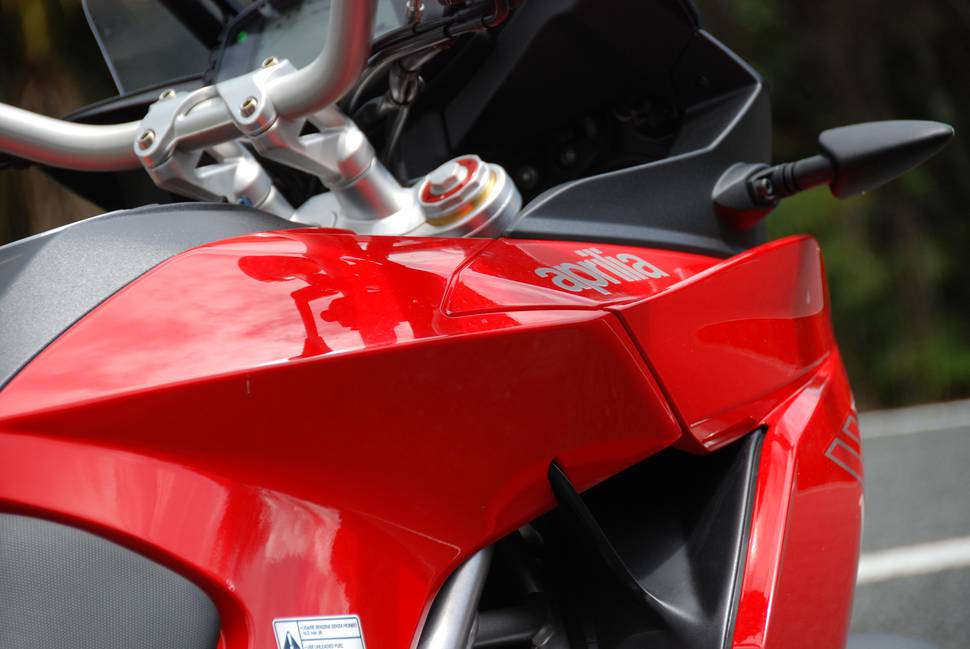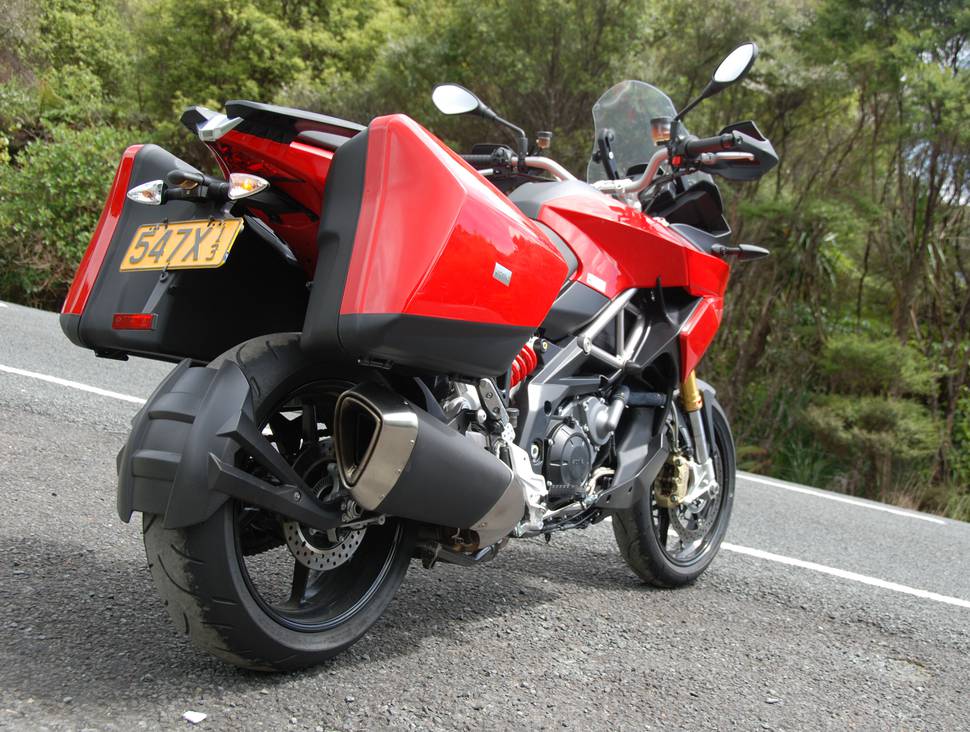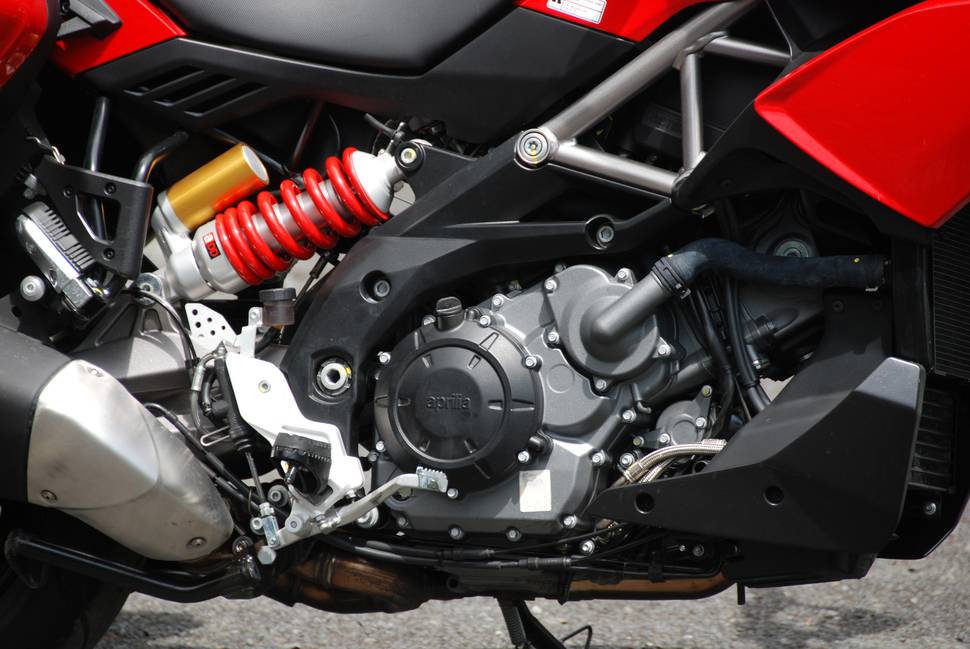 The Touring also comes with a full suite of electronic aids, including ABS brakes, traction and cruise control, and a clever electronic suspension that could be the best out there right now.
Like others, you can set it for one or two passengers, with or without luggage, in which case it assumes an average rider weight of 80kg. Your car won't notice a 20kg difference in driver, but a bike certainly does.
It seemed promising the Aprilia fields an auto setting so sensitive it claims to adjust as the level drops in the 24-litre fuel tank. This suspension set-up has received universally glowing reviews, but it didn't quite have me sold.
That auto setting usually worked wonderfully, comfy, compliant and controlled, except when I hit an unexpected mid-corner bump or hole when the whole bike seemed to shimmy in an unsettling manner. Switching it to the solo-rider setting is instantly too-firm, but you do get far more predictable response.
Your average buyer should be perfectly happy, though, and those who'd prefer the greater flexibility often delivered by the manual adjustment the Caponord eschews will simply have to eat more.
It'd be worth it just to play with the orchestra under your seat, a raucous rock opera one could never get tired of, that delivers a torque hit and an almost tangible character that's just as engaging. Sure, there are cheaper bikes as efficient, but you don't buy a motorcycle to be sensible.
The Caponord may not be cheap, but it supplies a hard-to-beat heady blend of sensible tourer and boisterous B-roads blaster, along with a gloriously flamboyant soundtrack you won't forget.