Some houses are advertised as being close to transport links - but a bus shelter right in front of your front door wouldn't be welcomed by any prospective home owner.
Two brand new town houses in Hobsonville Point Drive, Auckland are hemmed in by a bus shelter - which authorities say will have to be shifted.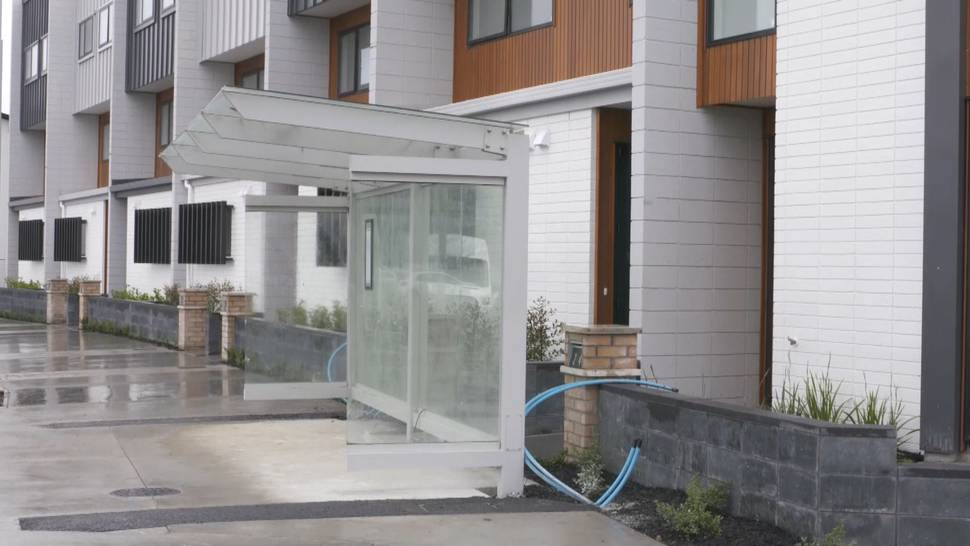 Technically the bus shelter was there first, before the town houses were constructed, and the gap between the shelter and the houses is barely a metre from the two driveways.
Auckland Transport (AT) spokesman Mark Hannan said the bus shelter was built by Hobsonville Land Company (HLC) as required by its resource consent.
"The land behind the shelter was subsequently developed and the shelter was given to AT," Hannan said.
"As the bus shelter is blocking these houses, it will be shifted at the cost of the developer before anyone moves into the houses."
Hannan said the agency was currently working out exactly where the bus stop will be moved to.
Sharon Stewart, Auckland Council's Howick ward councillor, said she couldn't believe what she saw when a friend sent her photos of the bus stop.
"Even if the bus stop went up before the houses were built, there is no excuse because it should never have happened."
To move the bus stop would involve a resource consent application.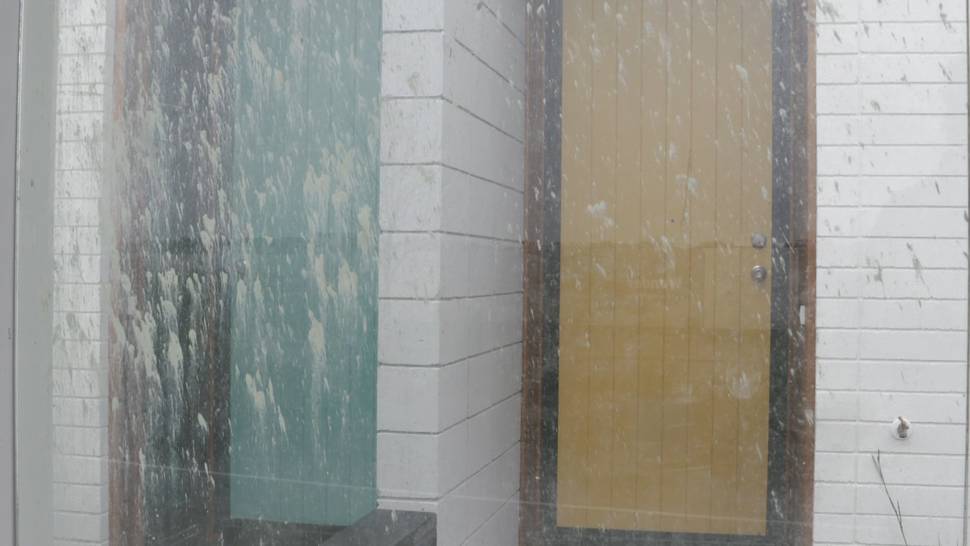 "That costs money. It will cost money to remove and get a consent for another site. It's not good enough," Stewart said.
"The placement of this bus stop is what you call door to door. Who is being paid to design and plan these... how many more are in the pipeline?"
Pakuranga MP Simeon Brown tweeted: "Can AT explain why they are apparently building bus stops directly outside people's front doors?"
The bus stop is also a hot discussion topic on the Hobsonville Community Facebook Page.
HLC chief executive Chris Aiken said "such things happened all the time" in big project developments.
"You get a developer who comes up with a better plan than the original master plan and some things have to be moved. Usually it's a pipe or something underground that you don't see, but in this case it's a bus stop.
"It's actually good practice to do it, rather than build wrong homes around a bus stop."
Aiken said the bus stop would be moved today.
"There is no cost, because the economic benefit is that we'll be getting better houses."