Out-of-the-box music and model picks make for very modern Fashion Week.
From the Auckland Girls Grammar Choir to top American rapper Desiigner, New Zealand Fashion Week had a refreshing mix of dynamic shows that pushed the boundaries alongside more sedate and intimate events which saw designers hosting dinner parties and lunches.
Telling a brand's story is a big part of putting on a show and 2018 Fashion Week stood out for the myriad of ways designers presented their collections.
The week started with a traditional and sophisticated runway show on Monday night from Turet Knuefermann - this year's Mercedes-Benz Presents Award winner.
But it wasn't until Tuesday morning that the mood lifted and there was an overwhelming sense of excitement when the Auckland Girls' Grammar Choir sang Rihanna's Diamonds for the opening of the Twenty-seven Names show.
The Wellington-based label sent out a playful yet elegant collection on models varying in age, race and size.
The underlying theme: diversity, acceptance and empowerment. This was a show that felt modern on many levels, topped off by a Give-a-little fundraising page sent out to members of the audience to help raise money for the choir.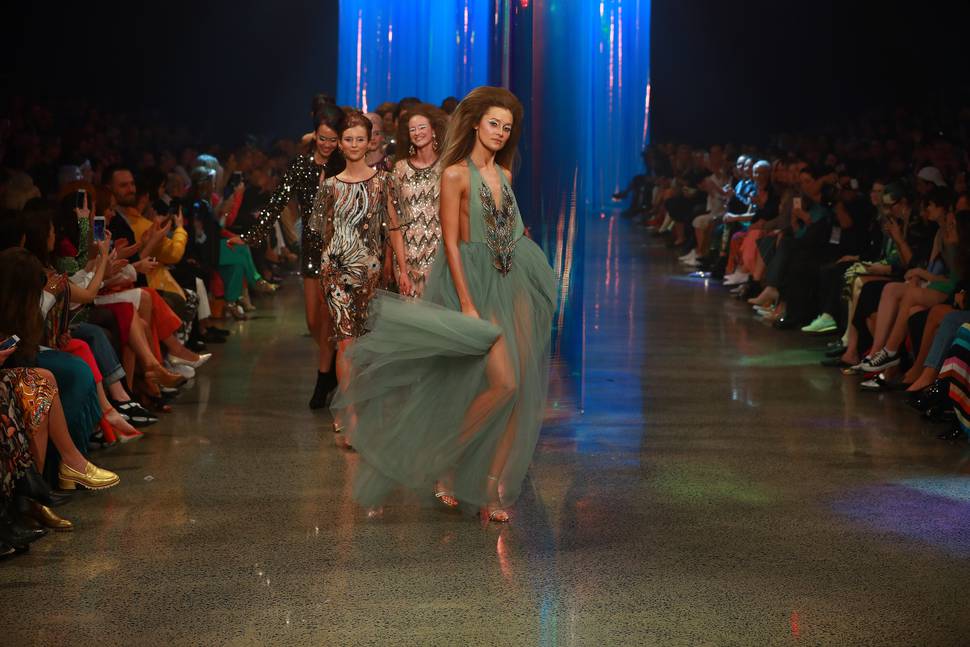 Combining fashion with charities is nothing new, but on Thursday night when Huffer filled the Powerstation with a young and up-for-it crowd, their alignment with the Mental Health Foundation was perfectly targeted.
The show opened with Todd Williams, aka Louis Knuxx, the New Plymouth rapper who mentors youth who have been forced to leave mainstream education.
Huffer's collection showed a return to its streetwear roots with oversized puffa jackets and rainwear, with selected items being sold on the night with proceeds going to the Mental Health Foundation.
The night ended on a high with a performance by US rapper Desiigner - the man behind the hit track Panda which has had more than 430 million YouTube views worldwide of its accompanying music video.
The public Fashion Weekend is on today and Sunday at the Auckland Viaduct Events Centre with a series of workshops, designer sales, debates and fashion shows by the likes of Zambesi. Tickets available from iticket.co.nz
HIGHLIGHTS
• Kathryn Wilson's upbeat show with marching girls, drummers and singer Boh Runga in full rockstar mode.
• Adrian Hailwood's back-to-the-80s soundtrack, noir-inspired evening wear and live performance by Silver Scroll finalist Antonne Thonnon.
• Kiri Nathan's poignant solo show dedicated to the late editor of
Black
magazine and former bass player for Headless Chickens Grant Fell.
• The sky-high hair at Trelise Cooper - very Gucci, very Dallas - with the Sweet Mix Kids and an electric violinist.
• The psychedelic vibe at Wynn Hamlyn based on the trippy 60s.