As the kids don their winter uniforms this week to head back to school, our meals are changing too. Lunches move from salads to soups and I have made my first batch — pea and ham, using the Christmas ham bone from the freezer (which is also stocked with batches of chicken stock for other soups).
Peter Gordon's warm, spicy shakshouka appeals for breakfast, lunch and dinner too, and his linguine with minted pistachio pesto and curried butternut, mushrooms and spinach both bring warmth to meal times. Eating Well Everyday is the title of Peter's latest book and that's what it helps us to do, in a very humble, no-fuss yet exceptional way — just like Peter himself. It's crammed full of more recipes like the ones we are featuring today. Every kitchen needs a copy.
Aaron Brunet, lover of plant-based meals full of taste and texture applies that love to a Mexican snack that has all the flavour and crunch oftomato salsa and corn chips but alot easier to make.
We recently enjoyed a guided tour of the Huka Lodge Gardens where pineapple sage featured among the many highlights. Its vibrant aroma and display of red flowers make it very appealing in the garden and the kitchen.
Mother's Day is looming so we thought you might like some dessert ideas to make for the mothers in your life or choose one of Ray McVinnie's ten ideas and ask someone to make it for you. We've also compiled an extensive autumn dessert recipe collection.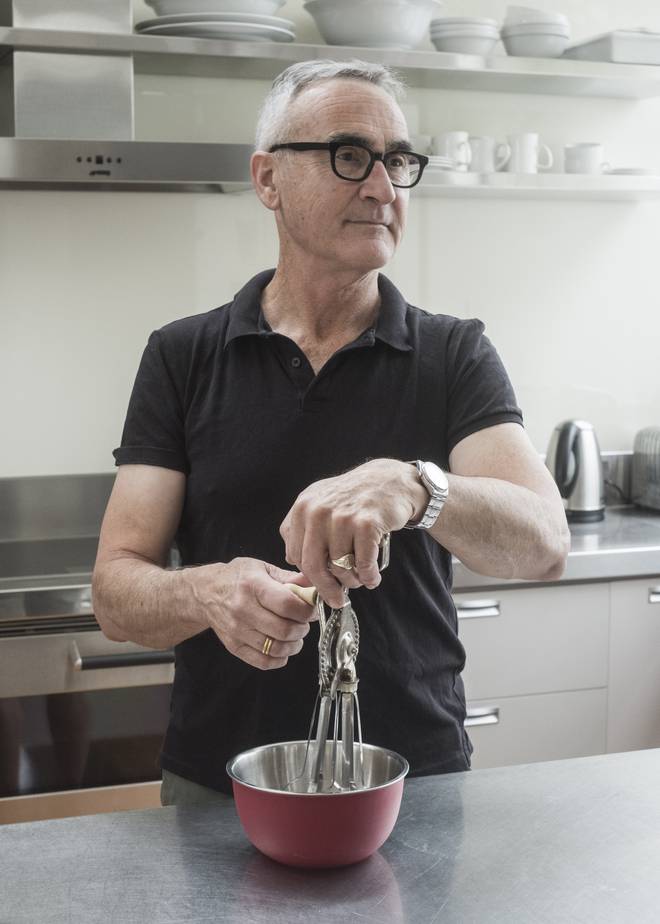 But first, we have mussel fritters to make for dinner tonight. Served straight up with bread and butter and a favourite sauce. Add a green salad if you feel the need for something green.