Meghan Markle is seemingly taking public service in her stride as she "shared breath" in a traditional Maori welcome with a New Zealand woman.
The US actress was welcomed by Te Ataraiti Waretini from Ngati Ranana — the London Maori Club — with a traditional hongi.
The royal-to-be joined her fiance Prince Harry at a dawn service to mark Anzac Day, her first official service of remembrance.
During the poignant event staged as the sun's rays broke over the London skyline, Markle looked emotional as the hymn Abide With Me was sung by thousands gathered at the New Zealand war memorial.
During the commemorations, Markle was invited to take part in a hongi with Waretini, who previously rubbed shoulders with Prince Harry in 2014.
Waretini said about Markle: "She was amazing. I'm not sure if it's her first time at a Maori ceremony but she did very very well.
"It was lovely to meet her and share the breath of life and share our culture with her and Harry."
Other Maori elements during the dawn service included a haka at the end.
Prince Harry previously met Waretini, 31, through her association with the London Maori Club.
The group was invited to New Zealand House to meet the royal in 2014 as part of preparations for the Invictus Games.
Markle and Prince Harry were commemorating the anniversary of the start of the World War I Gallipoli landings.
Prince William also paid tribute to Australian and New Zealand war dead just two days after the birth of his son.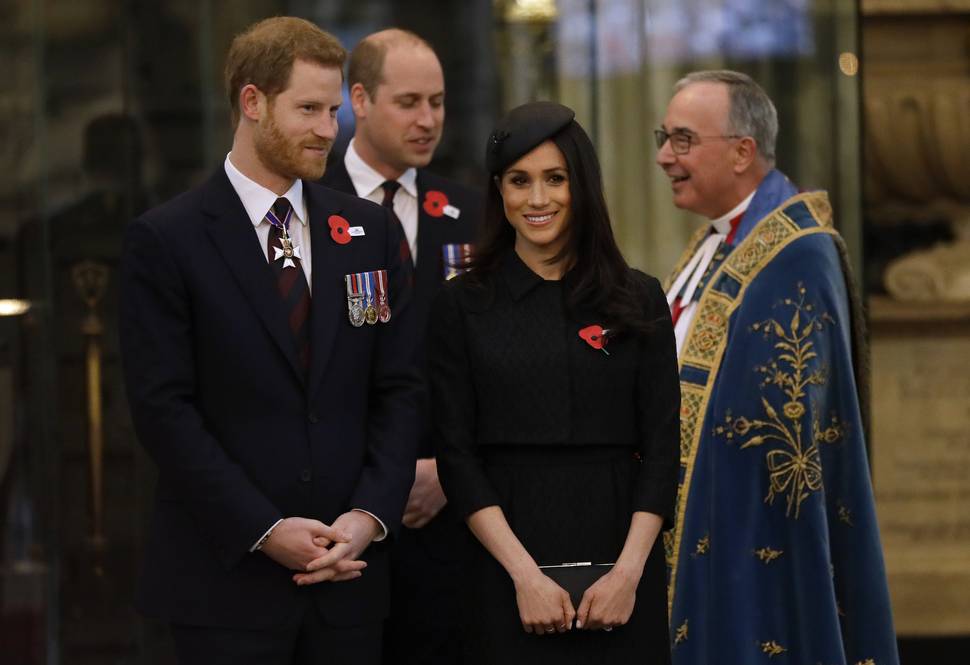 The Duke of Cambridge appeared with Harry and Meghan Markle at a Westminster Abbey commomorative service as the world awaits the name of his third child.
William met with Sir Jerry Mateparae, New Zealand High Commissioner to the UK, and the Dean of Westminster, who joked about the eagerly anticipated name, saying: "Jerry would like it to be Jerry."
Australian High Commissioner Alexander Downer also suggested Alexander, to which William said cryptically: "Funny you should say that. It's a good name," the Sun reports.
The name of the new royal baby has not been announced but is expected to be made public in the coming days.
- additional reporting Daily Mail, news.com.au, the Telegraph