The tide is turning in Auckland's dining scene as celebrity chefs are snubbed in the latest list of the city's best restaurants in favour of owner-operators and top chefs part ways with several fine dining joints.
Simon Gault's Viaduct restaurant Giraffe and Ostro, owned by Josh Emett, were noticeably absent from Metro magazine's Top 50 restaurants list released yesterday. SkyCity's new restaurant Huami was also left off, while an eclectic mix of eateries on Karangahape Rd made the cut.
Kim Knight, restaurant reviewer for the Weekend Herald's Canvas magazine, said 2018 was set to be an interesting year for the city's diners as many top-end restaurants included in the list underwent major changes.
Chef Ben Bayly has left The Grove, Judith Tabron is set to depart Soul Bar & Bistro, Clooney has replaced the much-hyped Jacob Kear and Meredith's has closed.
"Those are some big shoes to fill," said Knight.
Revealed: Auckland's top 50 restaurants announced for 2018
However, Cotto, Hugo's Bistro, Inti, Madame George and The Hunting Lodge were included for the first time.
"Perhaps we're seeing the rise and rise of the small but interesting owner-operated spaces? The likes of Madame George in K Rd, where they're doing really unique food in relatively unusual surrounds," Knight said.
"Celebrity is out – salt-baked cabbage is in."
Han (Korean) and Inti (Hispanic) were two of Knight's favourite new openings last year and their entry to Metro's top 50 - as well as 1947 Eatery's (Indian) - was further evidence of Aucklanders' multicultural palate.
"We've been guilty of relegating non-European food to the 'cheap and cheerful' category and that's clearly never been the whole story," she told the Weekend Herald.
Broadcaster and Viva food critic Jesse Mulligan said because it only had 50 spots Metro's list always had some surprising omissions.
"My main criticism would be that it can be tempting to include small, charming, personality-filled restaurants at the expense of big, corporate waterfront eateries," he said.
"To leave Giraffe, Euro and Ostro out, for example, is to under-rate how difficult it is to provide excellent food and service on such a grand and consistent scale.
"People like Simon Gault or Gareth Stewart, who are clearly among the top handful of chefs in the country, have missed out despite probably feeding more happy people each week than the rest of the list combined."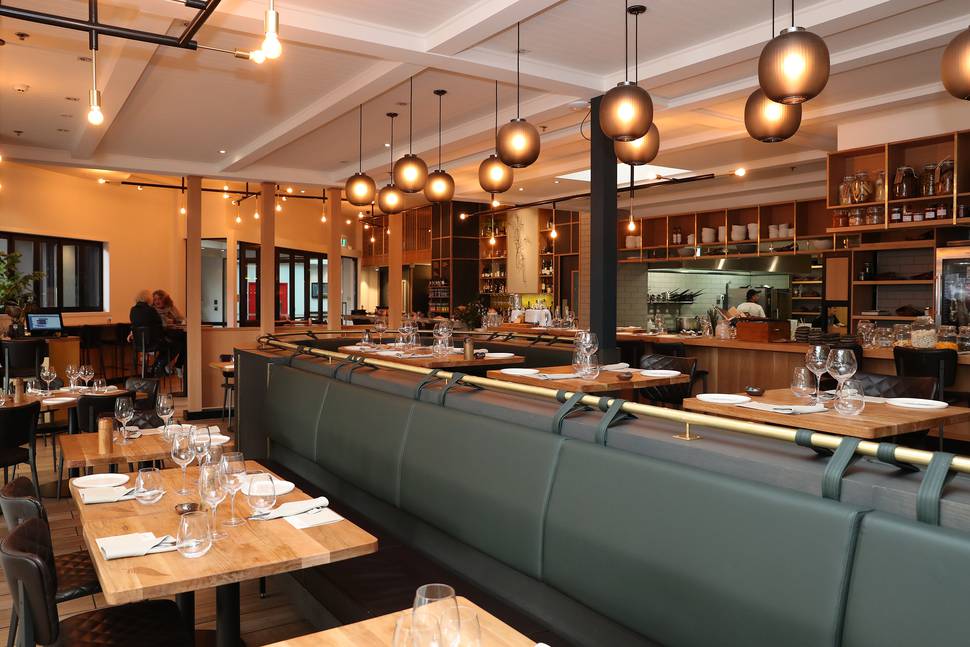 Gault said he was neither surprised nor concerned by the snub.
"I don't have much to say about it," he told the Weekend Herald.
"I've got a restaurant full of customers."
Of Metro Gault said "[I] don't buy it, don't read it, not interested in it".
In February one of the magazine's reviewers, Alice Harbourne, wrote that Giraffe failed to live up to the hype.
Emett refused to comment when contacted by the Weekend Herald yesterday.
Demaris Coulter, co-owner of K Road's Coco's Cantina, said people were starting to realise that restaurants with large fit-outs and high profile chefs "aren't kind of the all in all".
"All of these little indies are kind of the experts in this field and it's good to see more and more [people] gravitate to places like K Road."
Five K Road eateries were recognised on the list - Coco's Cantina, Madame George, Gemmayze Street, Apéro and Cotto, a feat Coulter described as "amazing".
"On our road in particular there is this kind of independent thing happening which is really nice. I think that that has been highlighted."
Auckland's dining scene was full of talent and diversity, she said.
"We're such a small little country really. To have the kind of calibre that we do in Auckland, we're super lucky."
Mo Koski, who has owned Apéro with partner Leslie Hottiaux for more than three years, said they were stoked to make the list for the second year in a row.
"It's always nice to be acknowledged and appreciated. I don't think you can ever really bank on anything like that.
"You hope I suppose, but you never take it for granted and you never assume."
All the owners of restaurants in the precinct supported each other, he said.
"I think K Rd is really punching above its weight in Auckland, which is awesome to see."
The list:
• Amano
• Apéro
• Azabu
• Baduzzi
• Cassia
• Cazador
• Cibo
• Clooney
• Cocoro
• Cotto
• Culprit
• Depot
• Ebisu
• Han
• Inti
• Kazuya
• Lillius
• Masu
• Nanam
• Odettes
• Ortolana
• Pasture
• Prego
• Rosie
• Saan
• Sidart