Tattoos are not exactly de rigueur among the royals but the Duchess of Cambridge is ready to embrace body art - at least the temporary kind.
Pregnant Kate, 36, had a henna tattoo painted on her wrist during a visit to a new community project as part of a day of engagements in Sunderland, northeast England, on Wednesday.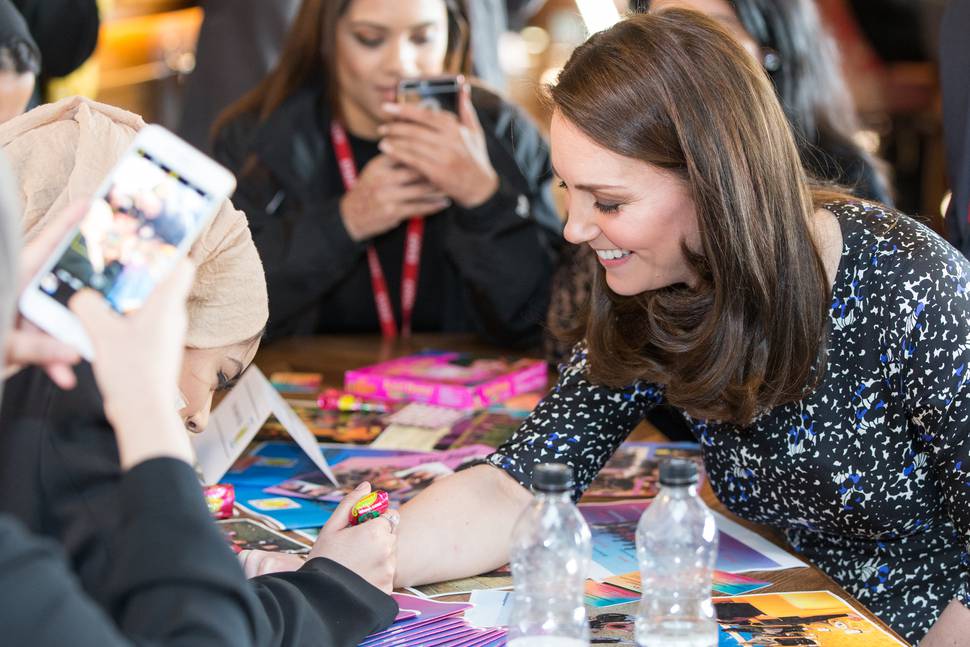 The Duke and Duchess of Cambridge kick-started their trip with a visit to The Fire Station, which has recently been converted into a music and arts hub.
They were treated to colourful performances of music, dance and theatre from local children and young people, and finished by officially opening the facility.
Chatting to a group from Young Asian Voices at the Fire Station Arts Centre, Kate asked if one of the girls would draw a henna design on her hand.
The Duchess seemed delighted when Shajida Begum, 18, drew a black flower with a swirl.
Begum said: "I said 'Would you like a design?' and she was like 'Yes, if you don't mind'.
"She was saying that it was really pretty.
"I was telling her when she can wash it off - I said 'when it becomes flakey'."
Kate also asked the girls for a pack of bindis, which she said she wanted for her daughter, Princess Charlotte.