Royal fans are eager to know who will make it on to the guest list for the wedding of the year, and there's one name that seems a likely shoo-in for an invite, even if you've never heard of her.
As well as all the senior royals, there are some less well-known figures who are highly likely to attend, including Harry and William's low profile step-sister Laura Lopes, 40, the daughter of the Duchess of Cornwall, reports The Daily Mail.
Laura has already enjoyed a starring role in one royal wedding, albeit by proxy, as her daughter Eliza was a flower girl to William and Kate when they wed in 2011.
Although she stays out of the spotlight, the mother-of-three enjoys a warm relationship with her step-brothers, who both made a big effort to attend her wedding to former Calvin Klein underwear model Harry Lopes in 2006.
William and Kate jetted in from Mustique where they were holidaying, while Harry flew over from Cape Town where he was staying with his then-girlfriend Chelsy Davy.
She also shares a warm relationship with the Duchess of Cambridge, and she and her mother Camilla enjoyed a "girls' lunch" with Kate and her sister Pippa ahead of the royal wedding in 2011.
Harry comes from suitably aristocratic stock as both his grandfathers were barons, and he will one day inherit Gnaton Hall, near Plymouth and the 3,000-acre Skelpick estate in the Scottish Highlands.
A graduate in History of Art and Marketing from Oxford Brookes, Laura pursued a career in gallery management, as well as a stint as motoring correspondent for Tatler in 2001.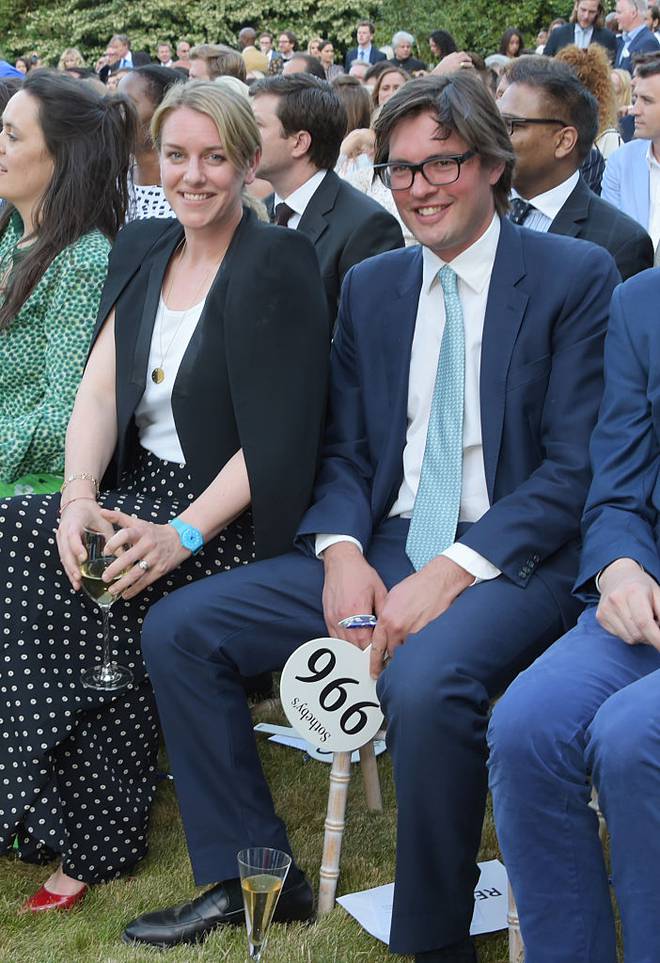 In 2005 she co-founded the Eleven Gallery in Belgravia with Charlie Phillips and prefers to concentrate on her career and motherhood than court the limelight.
As well as Eliza, now 10, Laura and Harry also share non-identical twin boys, Louis and Gus, eight, who could be lined up for page boy roles alongside Prince George.
Her desire for a more low key existence may have been fuelled by the experiences of her teenage years, when she and her older brother swamped by a deluge of paparazzi stalking the perimeter of their Wiltshire manor when their mother's affair with Prince Charles was revealed.
Given her close links to royalty, Laura's daughter Eliza could well be asked to reprise her role as bridesmaid at Harry and Meghan's nuptials. And at least this time round, it will be a less stressful experience for her mother.
"She is too young to understand really. But I am terrified she will get half-way down the aisle and then go, 'I need a poo'," her mother told The Telegraph, ahead of William and Kate's wedding.