Last month reports emerged that Princess Charlotte was a "natural tennis player", despite being just two years old.
And now sources claim that the young Royal is already speaking some Spanish, thanks to her Palencia-born nanny Maria Teresa Turrion Borrallo.
According to the Daily Mail, the talented toddler is also said to be a "sweet and confident" little girl, who already boasts "beautiful manners".
According to People magazine, the young Princess has already learned several Spanish phrases, and the source added: "She's very sweet and very confident — she's always chatting away".
The source also described her as "so polite, but also fun and energetic," adding, "She has beautiful manners."
Charlotte looks to be following in her older brother Prince George's footsteps, who aged just three can count up to ten in Spanish.
"She (Borrallo) said she is trying to teach Charlotte Spanish and said her son George can count up to ten in Spanish already," The Duchess told a member of the public last year.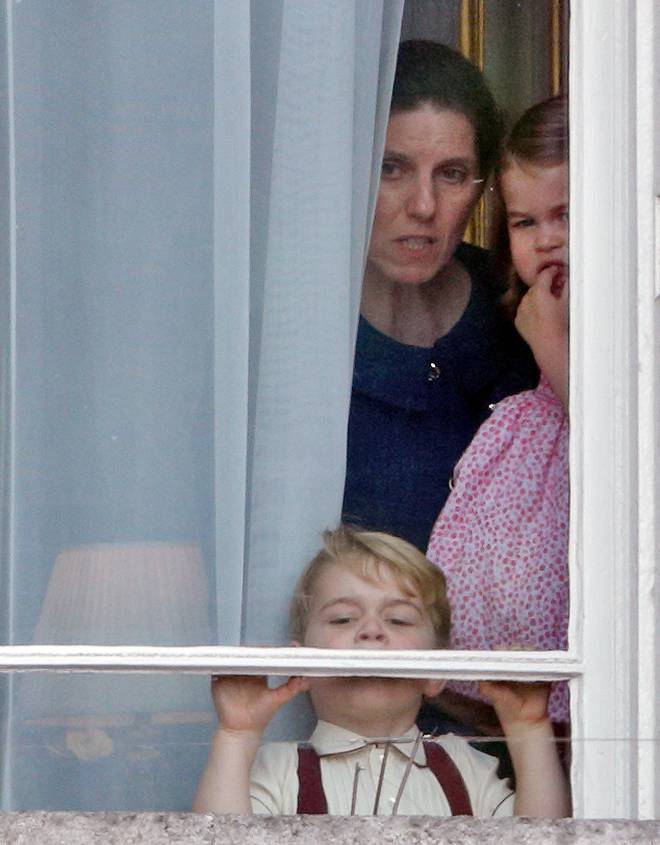 The family has settled in Kensington Palace in London after moving from Anmer Hall, Norfolk, last year when Prince George started school.
The Prince is attending Thomas's Battersea, a $37,000-a-year family-run establishment situated in an old grammar school in Wandsworth.
Meanwhile Princess Charlotte had her first day at Willcocks Nursery School this week, just a stone's throw away from Kensington Palace.
The $14,500-a-year school was chosen by Prince William and Kate Middleton because "they felt it was ideal as a first step for Princess Charlotte's early education and they were impressed by the team that work there".
Described as a traditional nursery, it offers activities including puzzles, poetry and hymns.