Australian cops have ended the year with a hilarious "festive" parody of Twelve days of Christmas.
The Australian Federal Police released the video showcasing their bizarre drug busts of 2017.
"What a year! We have been working hard on behalf of Santa tracking down and placing people on the naughty list," the AFP captioned the video they posted on Facebook.
"Drug couriers, organised criminals and human traffickers were no match for our crack team of elves. Here is a little of what we replaced with coal."
Some of the busts include: liquid ice in water, meth in protein powder and drugs in someone's bowels - gross.
The Facebook post has since gone viral, gathering 3.1k reactions and 1284 shares.
With 701 comments so far, hundreds have praised the work of team.
"That was gold! Have a good Chrissy AFP and keep up the good work," one wrote.
Another person said: "Wow and yuk - what a job. Thanks for catching them."
"Great video and great choir. AFP have a sense of humour as well. Excellent," another wrote.
Two week ago, a New Zealand police squad released a carpool karaoke rendition of Mariah Carey's hit version of the song All I want for Christmas.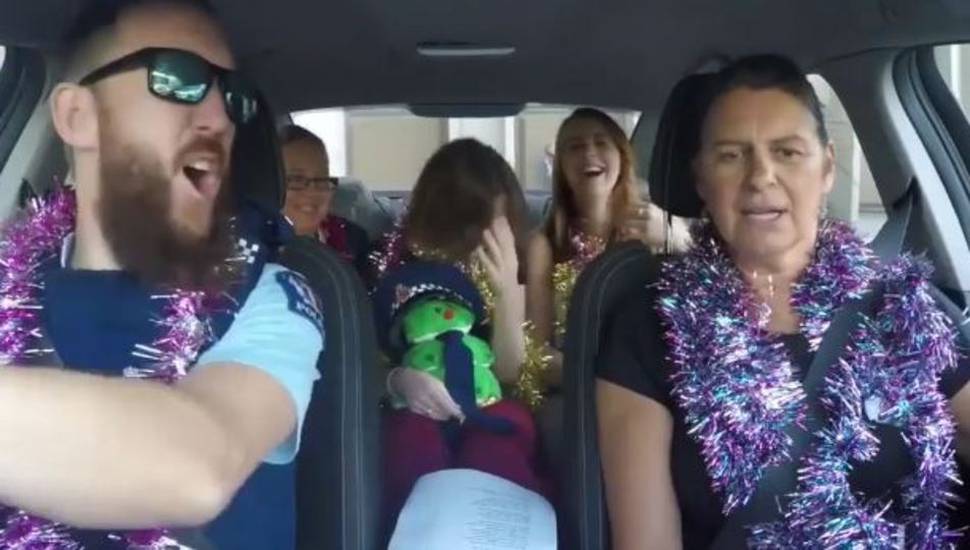 Armed Offenders Squad were fully kitted out, some wearing their uniform with Santa hats and plainclothes staff draped in tinsel.
All from the Hamilton Central station, they lip synced to the festive favourite in the video, which was filmed inside a cop car driven by Constable Jack Driver.