A man has appeared in court charged with terror offences, including sharing a picture of Prince George and his school address in a "terror guide".
Husnain Rashid, 31, faced Westminster Magistrates Court on Wednesday charged with preparing to commit terrorist acts and assisting others to commit acts of terror, including providing guides, tips and suggested targets for attacks, according to news.com.au.
The 31-year-old spoke only to confirm his name and nationality, but indicated he would plead not guilty to the two charges.
The court heard how he shared the address for Prince George's exclusive primary school in London with the words: "Even the Royal Family won't be left alone".
Prosecutor Rebecca Munday said a post on the Telegram messaging app included a "photo of the young Prince George at the beginning of the school term next to a silhouette of an ISIS fighter."
Rashid was also accused of calling for attacks on sports stadiums and the Jewish community.
Mundy said the charges related to "two sets of conduct" on or before November 22, The Telegraph UK reports.
She said the first charge related to "his intention to travel to Syria, to engage in the fighting out there".
Turning to the second charge, she said: "It is alleged this defendant has set up a number of channels on which he broadcasts material to assist terrorists.
"They actively provide practical assistance and the intention is the readers will go on to commit acts of terrorism."
The channels allegedly included "terror resources, guides and videos and more for the lone Mujahideen", it was said.
Rashid, of Nelson in Lancashire, was remanded in custody to appear at the Old Bailey on December 20.
The Royal Family has round-the-clock security protection, with new members like Meghan Markle reportedly undergoing extensive training to prepare for being a potential target, according to news.com.au.
Alex Bomberg, a former Royal Aide and CEO of close protection firm Intelligent Protection International, told the Independent "pretty much every senior member of the Royal Family has been through that training."
"If you can imagine her being put into a room, being treated as if she was a hostage, the room being stormed by the SAS, she will be put through that training," he said following news last week the US actress would marry Prince Harry.
"They would also receive training about how to behave without close protection i.e. what they might do if things go wrong."
Meanwhile the same court saw a terror suspect accused with attempting to assassinate the Prime Minister in a suicide bomb and knife attack on Downing Street, according to The Telegraph UK.
Naa'imur Rahman, 20 and Mohammad Aqib Imran, 21, both appeared in custody at Westminster magistrates.
Rahman, who was allegedly going to carry out the attack, is charged with two counts of engaging in conduct in preparation of terrorist acts.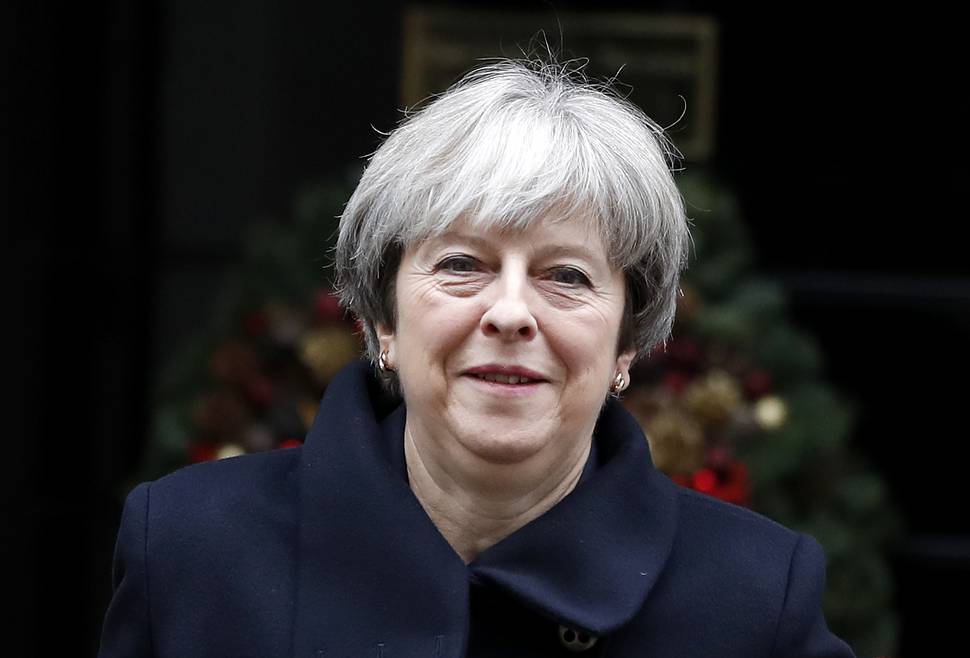 Imran is charged with one count of engaging in conduct in preparation of terrorist acts, in that he was trying to join Islamic State group in Libya.
Mark Carroll, prosecuting, said: "It is said Rahman planned to detonate an improvised explosive device within a bag at the gates of Downing Street on Whitehall, London and then seek to gain access to No. 10 in the ensuing chaos with a view to trying to kill the Prime Minister.
"The secondary attack on No.10 was to be carried out with a suicide vest, pepper spray and a knife.
"His purpose was to attack, kill and cause explosions.
"He had also carried out a hostile reconnaissance of the area as part of that preparation.
"The second and linked allegation involves Imran trying to obtain a fake passport in order to leave the United Kingdom with a view to travelling to Libya for hijrah."
Both were remanded in custody to appear at the Old Bailey on December 20.
- additional reporting Telegraph UK