For her birthday party this year, 6-year-old Eva Milham asked her friends to bring donations instead of presents.
The Golden Sands School pupil this week dropped off a bucket-load of food and grocery items so heavy she and her younger brother Sam were struggling to lift it between the aisles of Papamoa Library - a donation drop-off point for the Tauranga Community Foodbank.
The pair transferred all the donations into the library's foodbank collection box and left it overflowing.
Read more: 9-year-old's friendship fundraiser for foodbank
Her party at the weekend was fun, Eva said, and there was a sponge birthday cake she and her friends decorated together.
"And we put whipped cream on it," Eva said.
Eva, who turned 7 tomorrow, said she liked collecting for the foodbank because she wanted other people to be happy at Christmas.
She enjoyed being able to give to people who did not have a lot and was surprised by how many items were donated.
It is not the first time she has done something so generous.
When Eva turned 3, birthday donations went to Philippines typhoon relief and two years ago she asked for presents for the mums and children at Women's Refuge.
The presents were wrapped up and dropped off just before Christmas.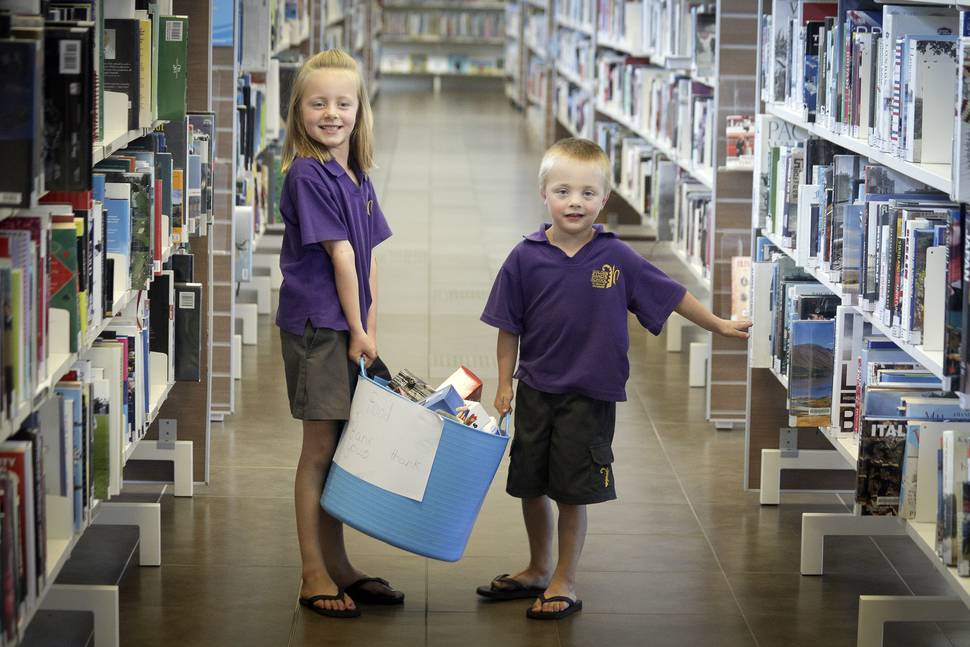 "Because her birthday is near Christmas, she gets so much stuff and they get so much anyway," mum Shelley Milham said.
"So I thought we may as well try to give some to people who need it, rather than us just getting more. They're not missed – the presents."
She said the first time the family suggested donations instead of birthday presents, people were very supportive.
"They thought it was great and were really happy to do it. And it makes them feel good to be able to give as well."
Milham asked the kids on their birthdays if they wanted to do it again or not.
"They like doing it and throughout the year they'll often say they've got something that they're keen to give to charity."
Sam, now 5, was born seven weeks premature and spent time in special care at Tauranga Hospital for a month. At his third birthday, donations went to Starship.
Milham said she knew people struggled at this time of year and this was an easy way to help.
"We're just really grateful – grateful that people did give so much and it's teaching these guys a good lesson."
Foodbank manager Nicki Goodwin said it was satisfying to see young people getting involved to help others.
"These kids are our future and if they are already aware of things going on around them and are willing to help without expecting anything in return then that is a huge credit to them."
Appeal Update
The Bay of Plenty Times Christmas Appeal total now stands at $41,940.
So far there have been 7277 food items (valued at $2 each) and $27,386 cash donated to the foodbank.