Endless queues, packed malls and the dawning realisation you've left sorting out gifts to the last minute, again: Christmas shopping is a yearly exercise in stress.
How much worse is it if you have to take the kids with you?
As the big day draws closer, malls around the country become markedly busier with Christmas shoppers.
Westfield manager James Nelson said the company's malls saw a 40 to 60 per cent increase in foot traffic from mid December onward.
This culminated with the mad rush of Boxing Day - "the biggest trading day of the year."
Each centre could expect to see tens of thousands of customers pass through in a single day, Nelson said.
Shopping centres anticipated the increase, extending opening hours and offering children's entertainment as well as opening the shopper's creche this weekend.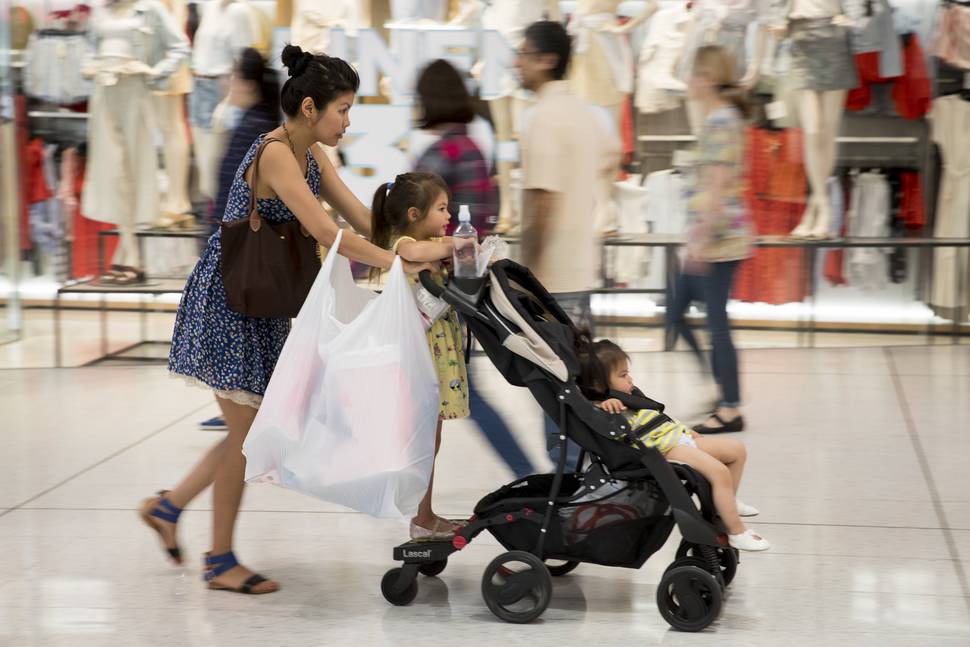 The Herald sent reporter Tess Nichol without children and a mum with two young girls to St Luke's Westfield shopping centre in Auckland on a Saturday morning to see how much they could get done in an hour - and how stressed it would make them.

Using a heart rate monitor app, both shoppers checked their heart rate every 10 minutes.

At 10.30am my heart rate started out high, 107 beats per minute (BPM) thanks to running late and the stress of talking to a photographer, mother Jodie Simich and a couple of Westfield employees all at once.
My resting heart rate sits at about 76 BPM.
Once we had run through the plan - get as much Christmas shopping done as you can in an hour and then meet up to see how things went - we parted ways and I headed straight to a homeware store to search for a gift for my sister.
My heart rate dropped to 90 BPM as I perused the shelves.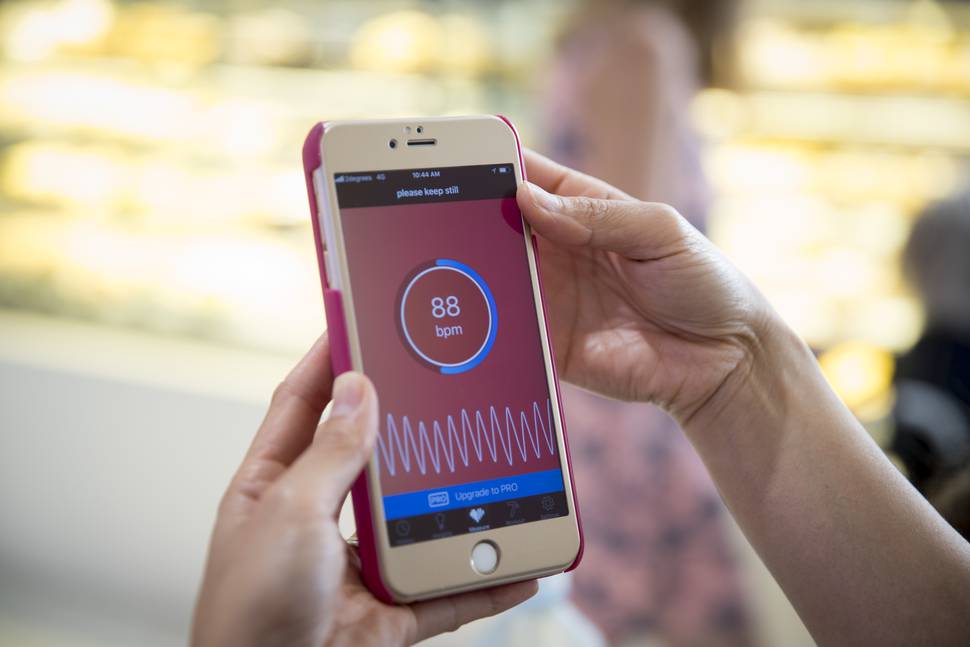 Stuck in line buying Christmas-themed treats in the supermarket, my heart rate was up to 100 BPM, spiking to 106 BPM directly after finding out how much a set of sheets I had been intending to buy cost.
After looking for various gifts in Farmers, the Body Shop and Glassons, I head to K-Mart.
When I entered, heading for the homeware section in the hope of finding a frame for a gift I'd made, the line didn't look too bad.
"I love Christmas," a little girl chirped happily to her mum as they passed through the kitchenware aisles, 'Winter Wonderland' playing over the speakers; the temperature in Auckland was 22C that morning.
By the time I headed for the checkout, the queue was out of control.
It coiled out from the centre, unfurling like a bright red warning flag past the last minute purchase displays, beyond 'fitness wear' and through 'sport', stopping just short of where 'children's toys' began.
"I feel sick just looking at the line," a woman at the very end of it said to her friend.
So did I, so I chucked in my plan to buy the picture frame and went window shopping instead. I could always nip back another time, when it might be quieter.
Mum Jodie Simich can't pop out to the shops quite so easily.
She came to St Luke's mall with her two children Sienna, 1, and Sophia, 4, in tow.
Her resting heart rate is about 69 BPM but at the mall it was much higher. She started off at 79 BPM, which shot up to 89 BPM after stopping at Muffin Break for a coffee.
Sophia was demanding her attention while she tried to put their order in and organise Sienna, Simich said.
They popped into a few shops before heading to K-Mart - where Simich's BPM rose to 85 BPM and stayed in the 80s.
Trying to keep Sophia on track with the shopping, Simich loaded up with Christmas decorations and festive bits and pieces before tackling the massive line.
Being stuck in the queue was the most stressful part, she said, because she was constantly worrying Sophia would get bored and cause a fuss.
She got 75 per cent of her Christmas shopping list done, and says without the girls she would have got all of it done and much quicker.
Christmas shopping was definitely easier before having kids, she said.
"You don't get side-tracked - especially with an easily distracted older child.
"You want to grab stuff [nearby] but you can't leave her, which is scary - you don't want to lose your kid in the mall."
Despite the added challenges of children, Simich's highest heart rate was 18 BPM above her resting heart rate.
At its highest point mine was 31 BPM above my resting rate - maybe being a mum teaches you to chill out and roll with the punches.