The Royal Australian and New Zealand College of Ophthalmologists (Ranzco) has called for a ban on eyeball tattooing following a horror story from Canada.
Canadian model Catt Gallinger, 24, received a purple sclera tattoo on the whites of her right eye which later began to leak.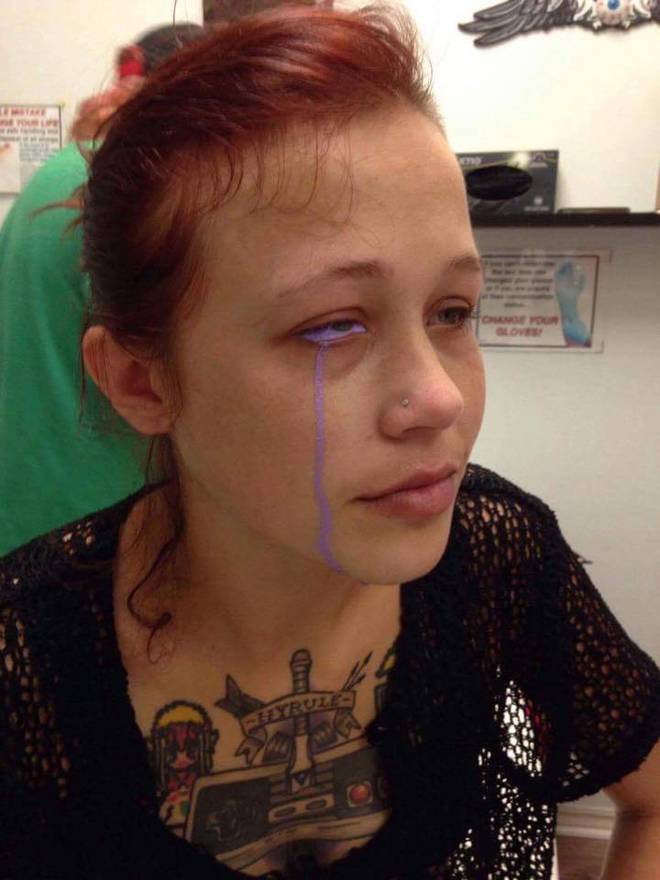 Gallinger sought help from a medical professional and received antibiotic drops to use on the affected area. Shortly after this treatment, her eye became swollen shut.
After three weeks Gallinger's tattoo began to congeal around her cornea, blurring her vision and causing intense discomfort.
Ranzco is calling on the New Zealand Government and the Australian federal and state governments to make eyeball tattooing illegal by anyone who is not a medically trained eye-care professional.
"Legislation should be amended so that only trained medical eye-care professionals are permitted to undertake procedures such as this, thereby protecting the public from this dangerous and potentially blinding procedure," ophthalmologist Dr Daya Sharma says.
Ranzco believes taking action now will prevent life-altering impact of vision loss for individuals, and prevent a burden on the public health system as severe eye injuries require complex treatment and ongoing medical care.
It is a very dangerous and irreversible procedure that can lead to blindness, says Sharma.
Gallinger is warning others to be careful when thinking about getting a sclera tattoo, to do their research on their tattoo artist.
She continues to give updates on Facebook and still sees a specialist, three weeks after the initial leak, and has been told she could lose the sight in her right eye.