Prince Harry and Meghan Markle have made their first public appearance as a couple at the Invictus Games tennis match between New Zealand and Australia - and a group of Kiwi kids were their chaperones.
Photos of the newest Royal couple featured in media around the world have also made "stars" of several children and adults - wearing polo shirts featuring Kiwi logos.
Markle and the Prince sat side by side at the wheelchair tennis, and held hands as they walked in the middle of Toronto.
The actress, wearing a white shirt and sunglasses, sat next to the Prince on folding chairs at the side of court. It is their first appearance together, following the Invictus Games opening ceremony which saw them sit apart.
The couple sat with their heads close together as they watched the on-court action, leaning in to speak in one another's ears.
The Prince appeared to be explaining the finer points of wheelchair tennis, pointing around the court as they discussed the New Zealand vs Australia game.
The NZ Defence Force has since tweeted about the event: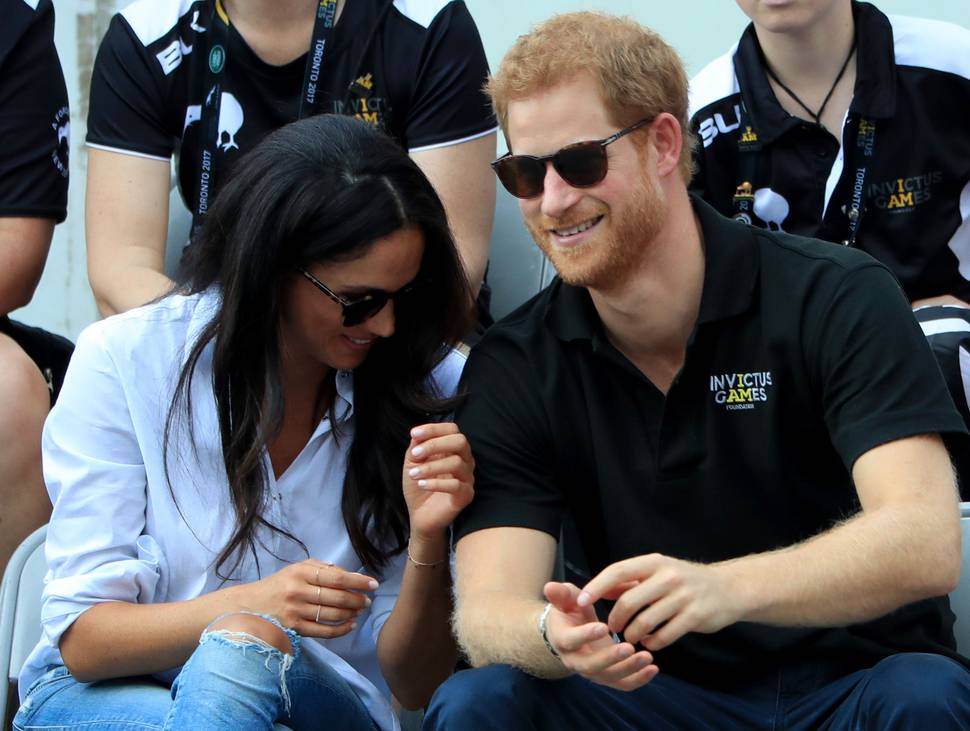 Positioned in a shady spot on the court, they were watched by hundreds of fans who had expected to see Prince Harry on his own.
Markle made her long-awaited first appearance at an official event attended by Harry when she took her seat for the Invictus Games opening ceremony at the weekend, but was seated a few rows down and more than a dozen seats away from her partner.