Children who are exposed to second-hand smoke are more likely to develop arthritis later in life, a groundbreaking study claims.
Research has previously found a link between active smokers and rheumatoid arthritis, claiming female smokers nearly double their risk for the condition, reports the Daily Mail.
Now experts claim there is also an increased risk of developing the disease if a smoker was around second-hand smoke as a child.
French medical experts reported there is a 79 per cent increase in the hazard ratio for children exposed to passive smoking.
This is the first study to suggest there is a connection between the painful condition and early exposure to second-hand smoke.
The results of the study were presented to the Annual European Congress of Rheumatology in Spain.
Around 1.5 million Americans have rheumatoid arthritis and women are three times more likely than men to develop this form of the condition.
The common auto-immune disease results in inflammation of joints, causing pain, discomfort and the gradual destruction of cartilage and bone.
Research dating back to 2013 has found the connection between women smokers and rheumatoid arthritis.
Professor Raphaele Seror, the study's lead author from University Hospitals of South Paris, said: "Our study highlights the importance of avoiding any tobacco environment in children, especially in those with a family history of RA."
The study followed 70,598 women who are all smokers, born between 1925 and 1950, from 1990 to 2014.
Out of this large sample, 1239 patients reported they had rheumatoid arthritis and only 350 cases out of this group met requirements for the study.
These patients were then asked questions centred on their exposure to second-hand smoke as a child.
In adult smokers who had childhood passive exposure to smoke, there was a 1.73 hazard ratio.
The hazard ratio for active smokers who were not exposed to second-hand smoke as a child was 1.37.
These ratios were compared with non-smokers who were not exposed to tobacco smoke as children.
A 2013 study by the Karolinska Institute in Stockholm claimed that smoking a few cigarettes a day doubled a woman's risk of developing rheumatoid arthritis.
It also found that women remained twice as likely to develop the disease even 15 years after giving up smoking.
Data showed that the risk of rheumatoid arthritis increased with the length of time the woman had been smoking.
There is no known cure for the condition and treatment usually involves taking anti-inflammatory painkillers or steroids during a flare-up.
Smoking for 25 years raised the risk 1.6 times compared with smoking for just one year.
Previous research has suggested that drinking alcohol can reduce a person's chance of developing arthritis.
Researchers, also from the Karolinska Institute, discovered that drinking five or more glasses of wine or beer a week can halve a person's chance of developing the condition.
They found that people who consumed more than five units a week were up to 50 per cent less likely to develop the disease.
HOW TO COMBAT RHEUMATOID ARTHRITIS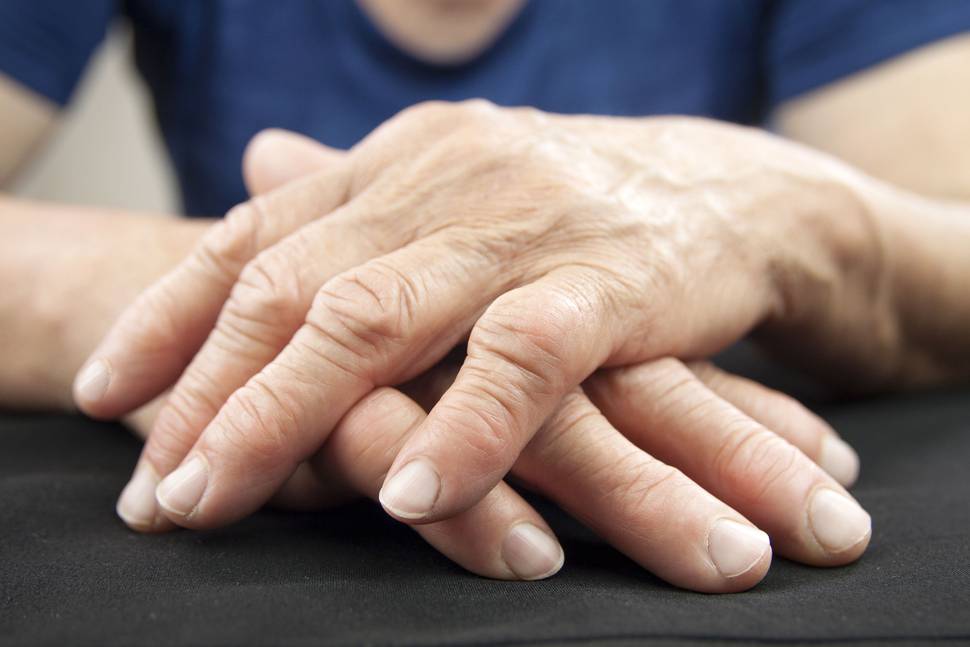 Experts have suggested several ways to decrease the risk of developing rheumatoid arthritis.
Oily fish such as salmon or mackerel had a marked effect on the disease, reducing the risk by 52 percent, a study found.
The same benefit comes from eating four portions a week of lean fish such as cod or plaice.
Moderate drinkers have a lower risk of developing rheumatoid arthritis and the disease progresses more slowly.
Swiss researchers followed 2900 adults with rheumatoid arthritis and found that light to moderate drinkers showed slower progression in their joint damage compared with non-drinkers.
But heavy drinkers showed a greater progression of the disease.
Experts also say quitting smoking will help lower the chances of developing the painful condition.