The Duke of Edinburgh may be renowned for his quick quips. Yesterday, he was outdone by an old friend who proclaimed him "very randy" as a young naval officer.
Former naval commander Keith Evans, 97, who served alongside Prince Philip in the late 1940s, joked about the Queen's consort when he visited his old school.
Evans was a pupil at Pangbourne College and the Duke, who surprised the world with his retirement announcement last week, visited the institution with the Queen to mark its centenary.
When asked about his recollections of the 95-year-old Duke, he told a reporter: "He was a bit randy, but you had better not put that down."
Evans was questioned further about his quip, agreeing to be quoted, and, in a move worthy of the Duke himself, said the word "very" should be inserted before "randy".
The Duke and Queen were guests of honour at a day of events celebrating the 100th anniversary of Pangbourne College in Berkshire.
It was the first public engagement by the Duke after he announced he will retire from public duties in autumn.
Evans also gave an insight into life in the Navy, describing how he and a senior officer conspired to keep the Duke waiting when he wanted permission to visit his future father-in-law King George VI to ask to marry Princess Elizabeth.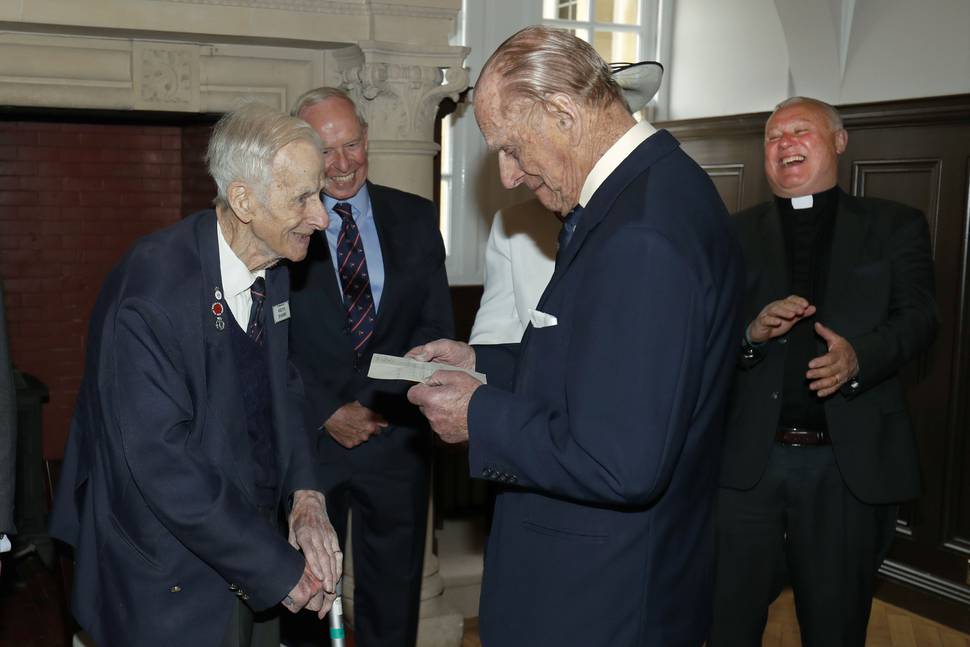 Evans recalled. "I happened to be secretary to the captain. The captain, who was a little mischievous, said to me, 'He is a bit junior to you. Let's keep him waiting in your office while we have a glass of gin.' Which we did."
In rolling fields on the outskirts of the Berkshire town of Pangbourne, the fee-paying school has been visited by the Queen four times since 1943, when she was Princess Elizabeth.
When the royal couple arrived, the Duke stepped out first from the state limousine and he dutifully waited for the Queen and followed on behind her.
After meeting local dignitaries the royal couple attended the centenary service in the school's Falkland Islands Memorial Chapel.
The school was founded in 1917 by shipowner and shipbroker Sir Thomas Lane Devitt as the Nautical College, Pangbourne near Reading.
His vision was to prepare boys to be officers in the Merchant Navy but by 1969, with the merchant fleet shrinking rapidly and many boys opting for university, the college shed much of the nautical training in favour of a more traditional academic focus and was renamed Pangbourne College.