When a cyclone ravaged the Pacific nation of Vanuatu in 2015 some of its inhabitants saw it as heralding Prince Philip's visit to the islands.
Now, just as the Duke of Edinburgh takes a momentous step by announcing his retirement from public life, the weather gods appear to have spoken again.
Forecasters predict a tropical cyclone will hit the Pacific Island nation this weekend and inhabitants of the remote village of Yaohnanen, on the island of Tanna, are thought to be convinced the two events are no coincidence.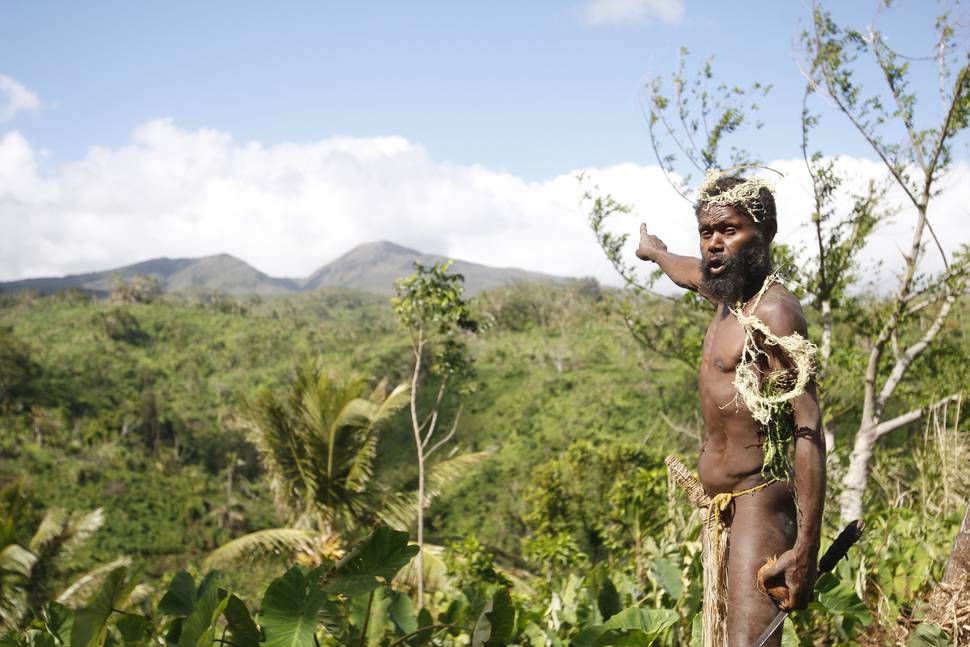 The villagers, who believe Prince Philip is descended from one of their spirit ancestors, were convinced the cyclone of March 2015 was nature's dramatic curtain-raiser to his visit to their shores the following year.
Matthew Baylis, a UK-based author and journalist who has lived among the villagers, said the advance of the latest cyclone may be similarly interpreted by them as another portent of things to come.
Baylis said they may see it as an indication the Duke has reached a higher sacred status, similar to local "taboo men" who are separated from others and subject to various restrictions.
"They told me that they see Philip living in a palace, surrounded by guards, and travelling in a car with darkened windows, as evidence of his taboo status," he said. "So they may well see his withdrawal from public duties as connected to that - having attained some higher rung of taboo, sacred status."
"Equally, they might think he is preparing to come 'back' to Tanna, in some form, spiritually or bodily."
The cult that has grown around the Duke of Edinburgh - called the Prince Philip Movement - is believed to date from 1974, when he and the Queen visited Vanuatu on the royal yacht Britannia.
Yaohnanen villagers have decorated a shrine with framed portraits of Prince Philip draped with the Union flag.
Tropical cyclone Donna is expected to bring damaging winds and heavy rain to Vanuatu this weekend.
"It is going to be severe, Category 3 at least and maybe Category 4, but only time will tell," Neville Koop from the Nadraki Weather Service told ABC's Pacific Beat programme.